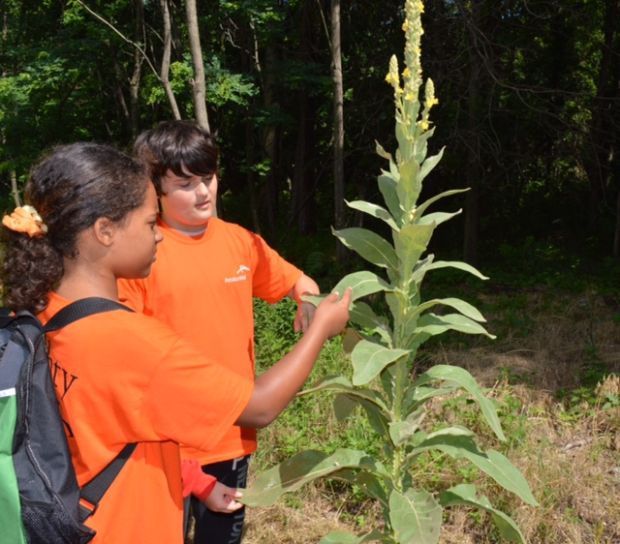 The National Fish and Wildlife Foundation's Sustain our Great Lakes public-private partnership, which counts ArcelorMittal as a major funding source, recently awarded $7.48 million in grant funding for ecological restoration projects.
Indiana and Illinois grant recipients got $2.4 million. ArcelorMittal helped fund strategic habitat restoration and riprarian marshland improvement for the Lake County Forest Preserve District, the Chicago Park District, the Michigan City Sanitary District, the Shirley Heinze Land Trust and the Save the Dunes Conservation Fund.
ArcelorMittal spokeswoman Mary Beth Holdford said it's estimated the funding will help reopen 162 miles of river for fish, restore another three miles of stream, and remove or bypass 29 barriers to the passage of fire and other aquatic life. The grant funding also control invasive species on more than 1,422 acres of land and add more than 46.4 million gallons of stormwater storage.
"Water is a critical natural resource, and at ArcelorMittal, water plays an integral role in our steel production processes and the transportation of our materials," said Bill Steers, general manager of communications and corporate responsibility for ArcelorMittal's Americas region. "With four of our integrated steel mills located along the Great Lakes in the U.S. and Canada, we recognize the importance of managing and minimizing our company's environmental impact through innovating new solutions, as well as forging public-private partnerships that can leverage resources and expertise. Our partnership with Sustain Our Great Lakes demonstrates our commitment to this philosophy, and we are proud to continue this collaborative effort to conserve our environment and protect vital natural resources."
The funding includes $650,000 for the $1.3 million Michigan City Cheney Run Stormwater Design and Installation project. The Michigan City Sanitary District will create 5 acres of wetlands that will suppress urban pollution such as runoff into Trail Creek, a tributary that flows into Lake Michigan.
Sustain Our Great Lakes also supplied $69,809 to the $128,115 Northwest Indiana Panne Restoration Project, which Save the Dunes will pursue to restore panne wetland throughout Northwest Indiana.
"Project will establish a holistic approach to panne wetland management across jurisdictional boundaries, including two years of invasive plant control to benefit species such as the federally listed Pitcher's thistle," ArcelorMittal said in a statement.
The program also gave $64,720 to the Shirley Heinze Land Trust's $85,501 Riparian Restoration within the White Ditch and Trail Creek Watersheds, which will improve the ecosystem and boost biodiversity by eliminating invasive species such as reed canary grass, multiflora rose, vinca vine, oriental bittersweet, and Japanese knotweed.