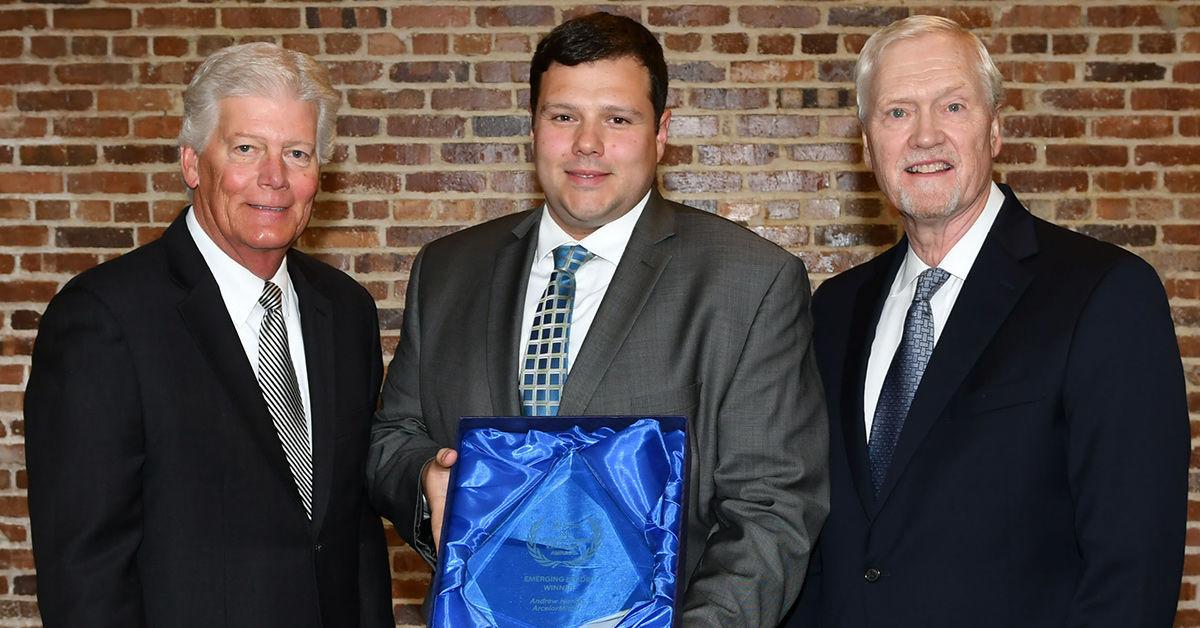 ArcelorMittal Indiana Harbor Operating Process Manager Andrew Handa has won the Emerging Leader 2019 Indiana Manufacturing Excellence Award from the Indiana Manufacturers Association.
The Indianapolis-based trade association, which represents manufacturing companies across the state, honored Handa as a new manufacturing leader for his "exceptional contributions to the industry and the potential for future accomplishments within Indiana manufacturing." It also recognized his service to professional organizations, participation in community affairs, and pursuit of continued professional development.
Handa received the honor at the recent Indiana Manufacturers Hall of Fame luncheon in Indianapolis.
"I come from a family of engineers," Andrew said. "I've always been interested in how things work. And I'm lucky to work for ArcelorMittal and learn from my coworkers regularly."
Handa works in East Finishing at the former Inland Steel mill in Indiana Harbor on Lake Michigan in East Chicago. He recently worked on the 3CAL shape improvement upgrade project at the mill, which is part of the largest steelmaking complex in Northwest America along with the former LTV mill at Indiana Harbor West.
"Being involved in the project from defining the problem through implementation and commissioning has been a great learning experience, and seeing the results has been exciting," Handa said.
He also serves as a member of the Association for Iron & Steel Technology and helps ArcelorMittal recruit at his alma mater, Ohio State University.
"Andrew has developed both as a leader and technical asset for ArcelorMittal," said Tony Pacilio, ArcelorMittal Indiana Harbor hot rolling and finishing senior division manager. "He leads a team of technical engineers to resolve a broad breadth of issues related to operational practices, equipment improvements and product development. He provides thoughtful, innovative contributions and is an inspiration to his team."
Gallery: Steelworkers rally at ArcelorMittal