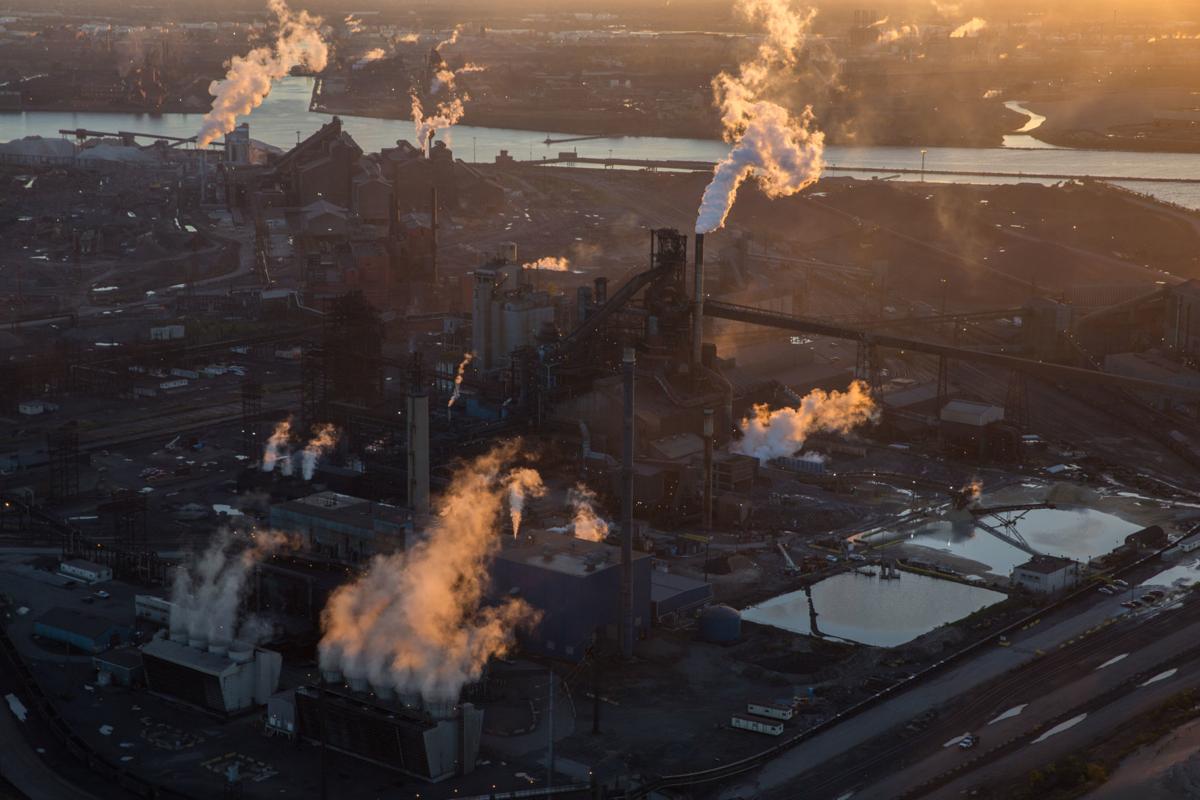 Blast furnaces rage with blistering heat, as much as 2,300° F, making it impossible to see inside.
ArcelorMittal USA has still figured out a way to understand what's going on inside the towering vertical furnaces where raw material is forged into pig iron at its steel mills. The steelmaker recently implemented new SmartEMF technology at Blast Furnace No. 4 at its ArcelorMittal Indiana Harbor steel mill in East Chicago and plans to do the same at Blast Furnace No. 7 at some point in the future, according to a company spokesperson.
The technology uses digitalization that gives operators actionable real-time data that provides a view into what's transpiring in the blast furnace at any given time. The information is used to increase furnace stability, improve hot metal quality and boost efficiency, thereby reducing the cost of blast furnace operations.
"We have embarked on the digitalization journey to make our blast furnaces work smarter and more efficiently," the company said in a news release. "Imagine preparing a casserole without being able to see it cooking in the oven and not being able to adjust the temperature."
The technology uses machine learning to track the hearth, stoves and flare stacks at the blast furnace at ArcelorMittal Indiana Harbor.
Operators can use the SmartEMF to ascertain the liquid level and hot metal temperature in the hearth, so they can take steps to prevent the hot metal temperature from getting too hot or too cold. They also have a better idea of when the liquid level approaches zero feet and they should close the taphole, cutting down on excessive blowing and emissions.
The steelmaker has been looking at eventually rolling out the technology at its seven blast furnaces in the United States, four of which are located in the Region.
Gallery: Steelworkers rally at ArcelorMittal