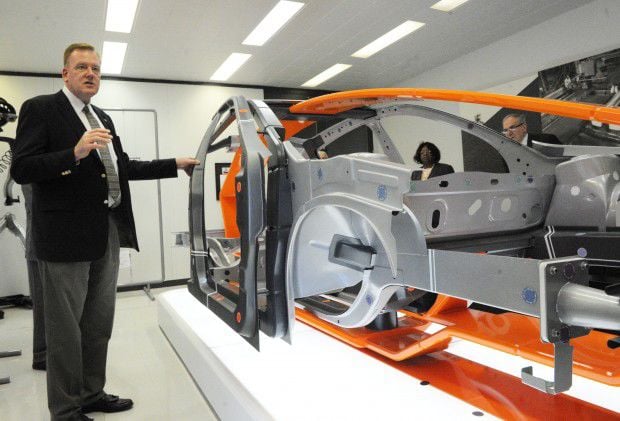 ArcelorMittal is rolling out new advanced high-strength steels to help automakers – some of its biggest customers – meet new federal fuel efficiency standards.
Cars have to get twice as much mileage per gallon as they do now by 2020.
"The launch of these steels aligns with our Action 2020 program, a strategic roadmap that aims to achieve targeted financial improvements for the company by 2020," said Brian Aranha, executive vice president, global automotive, ArcelorMittal. "Action 2020 efforts include cost optimization and steel shipment volume increases, as well as an improved portfolio of high added value products. These products ensure ArcelorMittal is best positioned to meet customer requirements via a strong technical and product portfolio."
ArcelorMittal, one of Northwest Indiana's largest employers, is launching Ductibor 1000, Usibor 2000, and MartINsite M1700 and M2000 in North America. The new steels are tougher, which lets automakers use less metal in vehicles, making them lighter and reducing the amount of emissions they release into the atmosphere.
The Luxembourg-based steelmakers also aims to expanded its third generation of advanced high strength steel next year. 
"Usibor is our key product in hot stamping and has been a major commercial and technical success in the global automotive industry," Aranha said. "Looking ahead, the scope of hot stamping products in vehicles will continue to increase with the release of more advanced products like Usibor 2000, which offers 10 to 15 percent weight savings when compared to existing hot stamping solutions."
Grades of Usibor and Ductibor are currently made at ArcelorMittal Indiana Harbor in East Chicago. The largest generation of Ductibor is suited for front and rear rails and lower B-pillars in cars. Usibor 2000, already available in Europe, goes into passenger compartments and should be available in North America next year.
The company says it cuts weight, results in costing savings and improves crash protection.
The new MartINsite products will go into production in 2018. They will be made at AM/NS Calvert in Alabama. ArcelorMittal is restating a blast furnace at ArcelorMittal Indiana Harbor in East Chicago to send more steel to that plant.