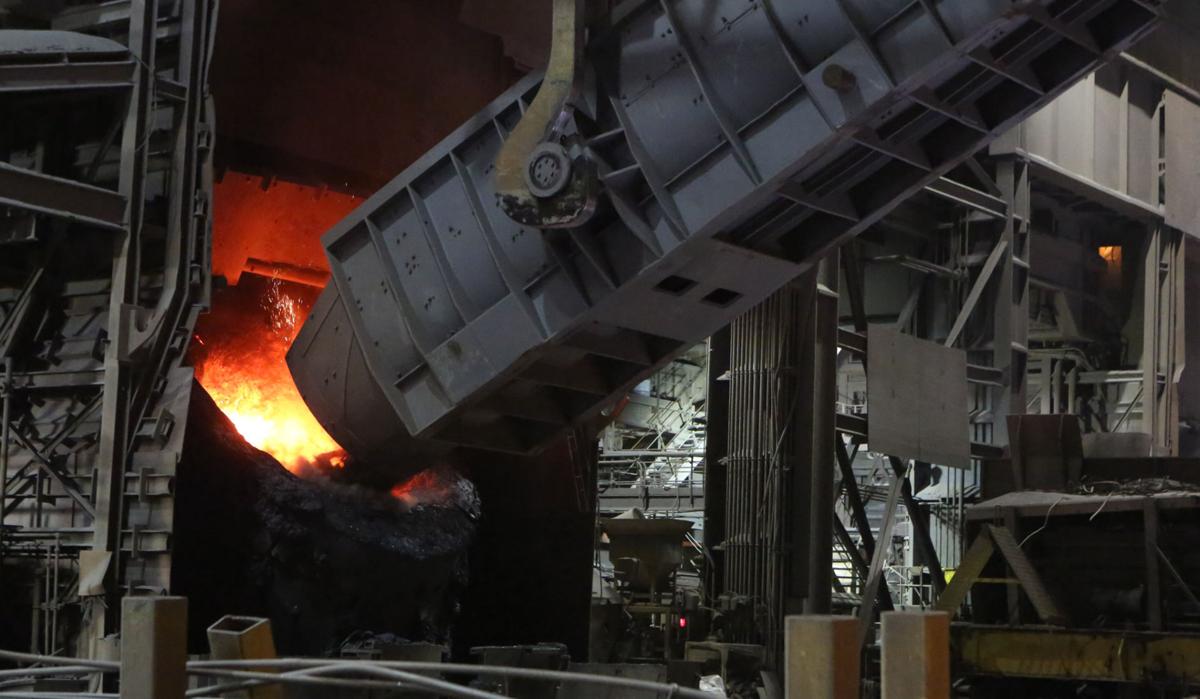 ArcelorMittal plans to invest more than $100 million at its Indiana Harbor steel mill in East Chicago next year, which would be a major boon for local tradesmen.
ArcelorMittal Indiana Harbor General Manager Wendell Carter said at the the Northwest Indiana Business Roundtable's and Construction Advancement Foundation's 2017 Business & Economic Outlook at Ivy Tech in Valparaiso on Friday the steelmaker planned $276 million in capital spending next year, including more than $100 million at the Indiana Harbor steel mill in East Chicago.
Carter said the steelmaker would do work on its continuous anneal line, No. 2 coating line and cold mill complex "to improve quality and productivity, as well as meet the challenge of service to our customers."
"We also have an $18 million restorative job on the No. 4 blast furnace where we'll change the top and do a bit of rehabilitation on it," he said. 
ArcelorMittal also will dedicate a lot of its projected $276 million in capital spending in 2018 at its Burns Harbor steel mill in Porter County, Carter said.
"The balance of that, a good portion of that, is earmarked for starting projects at Burns Harbor," he said. 
NIPSCO Economic Development Director Don Babcock said such large-scale investments benefit the whole Region.
"That's hundreds of millions of dollars invested in Northwest Indiana, paying property taxes, paying personal property taxes, real estate taxes, contributing to our economy and providing high-wage jobs," he said. "It's not going to get any better than that."
ArcelorMittal is in a stronger, more competitive position after recent cutbacks in Northwest Indiana that included the closure of blast furnaces and other production facilities, which has been common in the industry in recent years, Carter said. U.S. Steel and other steelmakers have made similar cutbacks.
"We have more cost-competitive assets we can run at higher levels of productivity with no loss of volume or market share," he said.
Carter said the U.S. steel industry has been faring better since consolidating from 16 companies in 2000 to about six today, since now there's less overhead and fewer administrative expenses.