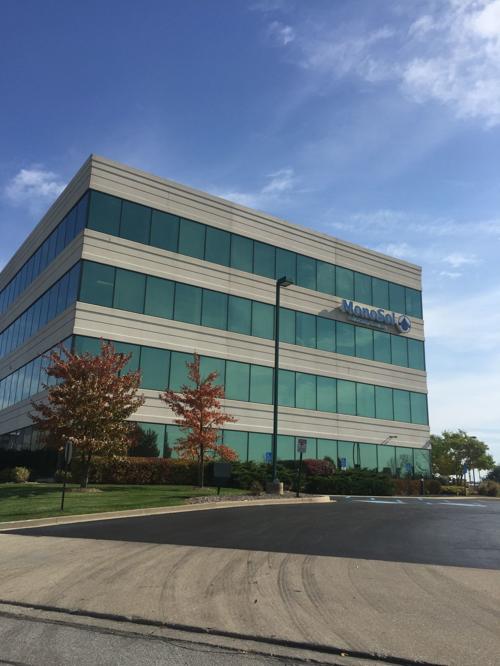 Merrillville-based MonoSol has been named a Best and Brightest Company to Work For by the National Association for Business Resources for the third straight year.
The water-dissolvable film maker, a division of Japan-based Kuraray, was one of 512 employers nationwide to earn the distinction out of 2,400 nominations.
"We have a strong and ongoing commitment to create opportunities for our employees to excel, learn and grow their skills and career paths, and we take great pride in earning this esteemed award for the past three years," MonoSol President and CEO Scott Bening said. "2018 was a year of great accomplishment and continued growth for MonoSol. Our success, as well as that of our customers, is made possible only through the daily dedication to excellence from all our employees."
The National Association for Business Resources looks at factors like compensation, benefits, employee retention, engagement, and work-life balance.
"Profitability and stability is essential for businesses in today's economic climate," National Association for Business Resources President and CEO Jennifer Kluge said. "Companies that recognize that their employees are the key to their success achieve staying power. Our 2018 winners create their human resource standards to ensure employee satisfaction and they set standards for every business to aspire toward."
MonoSol is headquartered in Merrillville and operates plants in Portage, LaPorte and Lebanon, where it makes single-unit-dose laundry and dishwasher detergents, as well as personal care, food and agriculture products. It contributed about $100,000 to more than 50 nonprofits last year, gives employees time to volunteer, and enters their volunteer hours into a yearly drawing for two round-trip plane tickets to anywhere in the world.
"A key aspect of our workplace culture is our employees' desire to give back to those in need," Bening said. "Our corporate social responsibility program participants logged more than 864 volunteer hours caring for our communities by supporting local food pantries, environmental causes, veteran organizations, and local schools."