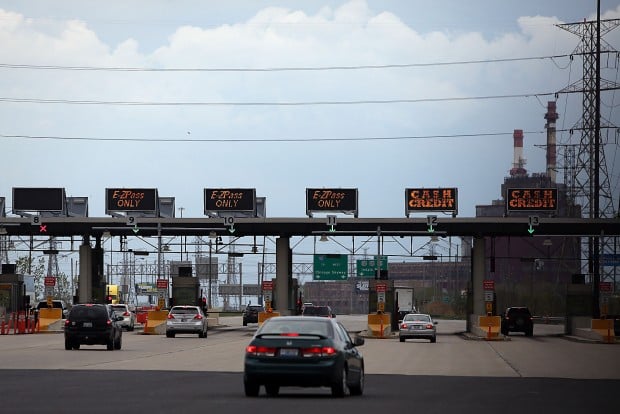 The Wall Street Journal is reporting the Indiana Toll Road is again facing pressure from bondholders, with its controlling partners facing a possible debt restructuring, perhaps in Chapter 11 bankruptcy.
The Journal in an article last week cited people familiar with the matter in reporting a European bank recently sold $500 million of Indiana Toll Road debt to outside investors for 60 cents on the dollar.
A Spanish firm, Cintra, and Macquarie Group paid the state of Indiana $3.8 billion in 2006 in exchange for the right to operate the 157-mile road and collect all tolls for 75 years. But traffic on the road has never lived up to expectations, taking a direct hit almost immediately from the recession that started at the end of 2007.
A senior vice president for Macquarie Group Limited, Paula J. Chirhart, on Monday declined all comment on the Journal report and any possible restructuring of the Indiana Toll Road debt.
Distressed investment firms that have bought up Indiana Toll Road debt during the last year are moving to exert more control over the road's operation, according to the Journal.
The report of the road's troubles doesn't surprise Donald Cohen, executive director of In the Public Interest, who spoke two weeks ago on the dangers of privatization at Trinity United Church of Christ, in Gary.
"That's the challenge with these long-term deals," Cohen said. "It's very difficult to predict what will happen down the road."
If the Indiana Toll Road does go bankrupt, it should go back to public control, Cohen said.
"We should not have to pay anything for it," Cohen said. "If they go belly up, they should give it back to us."