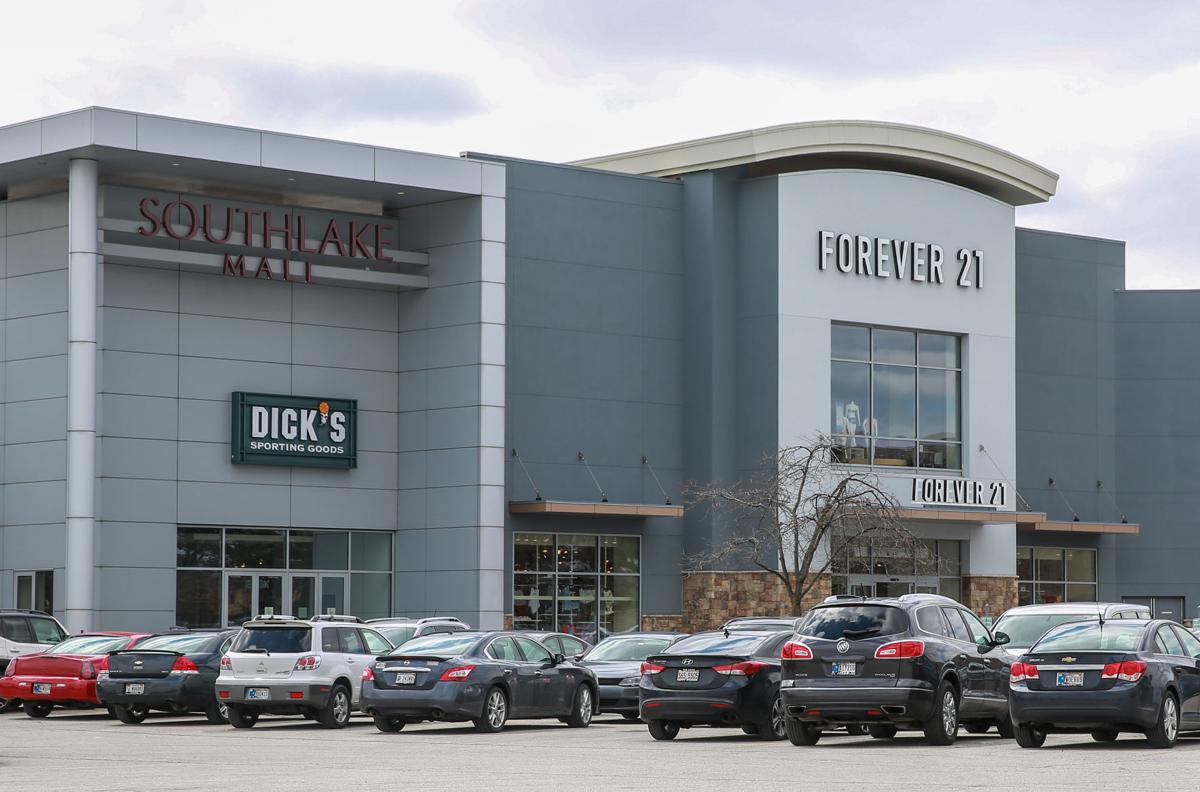 HOBART — After closing eight weeks ago because of the worldwide coronavirus pandemic, Southlake Mall will reopen with limited hours to the public Monday.
The mall will be open from 11 a.m. to 7 p.m. Monday through Saturday and from 12-6 p.m. on Sundays indefinitely.
The super-regional mall at U.S. 30 and Mississippi Street, the second largest enclosed mall in Indiana after Castleton Square Mall in Indianapolis, decided to welcome the public back as Lake County began phase two of Indiana's five-phase reopening plan that targets July 4 as a date for reopening everything.
"To support the well-being of the Northwest Indiana community, Southlake Mall will continue to follow city, county, state, and national health mandates and will have preventative measures in place to ensure a clean, safe, and comfortable environment for its shoppers and guests," Southlake Mall Manager Peter Karonis said.
Southlake Mall will reopen its parking lots but encourages visitors to maintain 6 feet of distance between cars and to park closest to the entrance nearest to the stores they want to visit, so they can get in and out.
All entrances and exits will be open with hand sanitizer stations. Customers are encouraged to sanitize their hands when entering and exiting the mall, and to wear face masks for protection. People also are encouraged to stay 6 feet away from other people, avoid touching their faces and cover their nose and mouth with a tissue while coughing or sneezing. They should then throw the tissue away and wash their hands.
The mall has placed graphics in the food court to encourage social distancing and placed hand sanitizer stations in the food court and restrooms, some of which will be closed as a precaution. Customers are encouraged to frequently sanitize their hands or wash them for at least 20 seconds.
"While we are excited to see you, out of concern for your health as well as those around you, please stay home if you're not feeling well," mall management said in a statement.
Individual stores in the mall can limit the number of people inside at one time at their discretion, and customers will have to line up outside if a store is at capacity. Not all stores at Southlake Mall will be open right away.
"We expect opening schedules to vary by retailer," mall management said in a statement. "Before arriving, we recommend calling or checking a store's website for opening details, expected hours and to understand their health and safety procedures. You can also check to see if your favorite store is open by visiting our store directory."
Salons and restaurants can begin reopening at the mall Monday. But patrons are advised to call ahead to find out if they are open and also to understand any new on-site health and safety procedures.
Southlake Mall is spacing furniture in its seating areas 6 feet apart and many stores and restaurants there will continue to offer curbside pickup.
The mall said it has stepped up its cleaning and sanitizing efforts, including by frequently wiping down entrances, food court tables, chairs and counters, restrooms, trash cans and other high-touch areas.
"We are partnering with local officials to ensure the well-being of anyone who chooses to visit our stores and restaurants; all cleaning protocols and decisions are made in the best interest of our community," mall management said in a statement. "Our janitorial team is extremely active. You'll see them wearing masks and gloves; feel free to wave and say hello while they work to keep our center clean and safe. The center is thoroughly cleaned prior to opening each day."