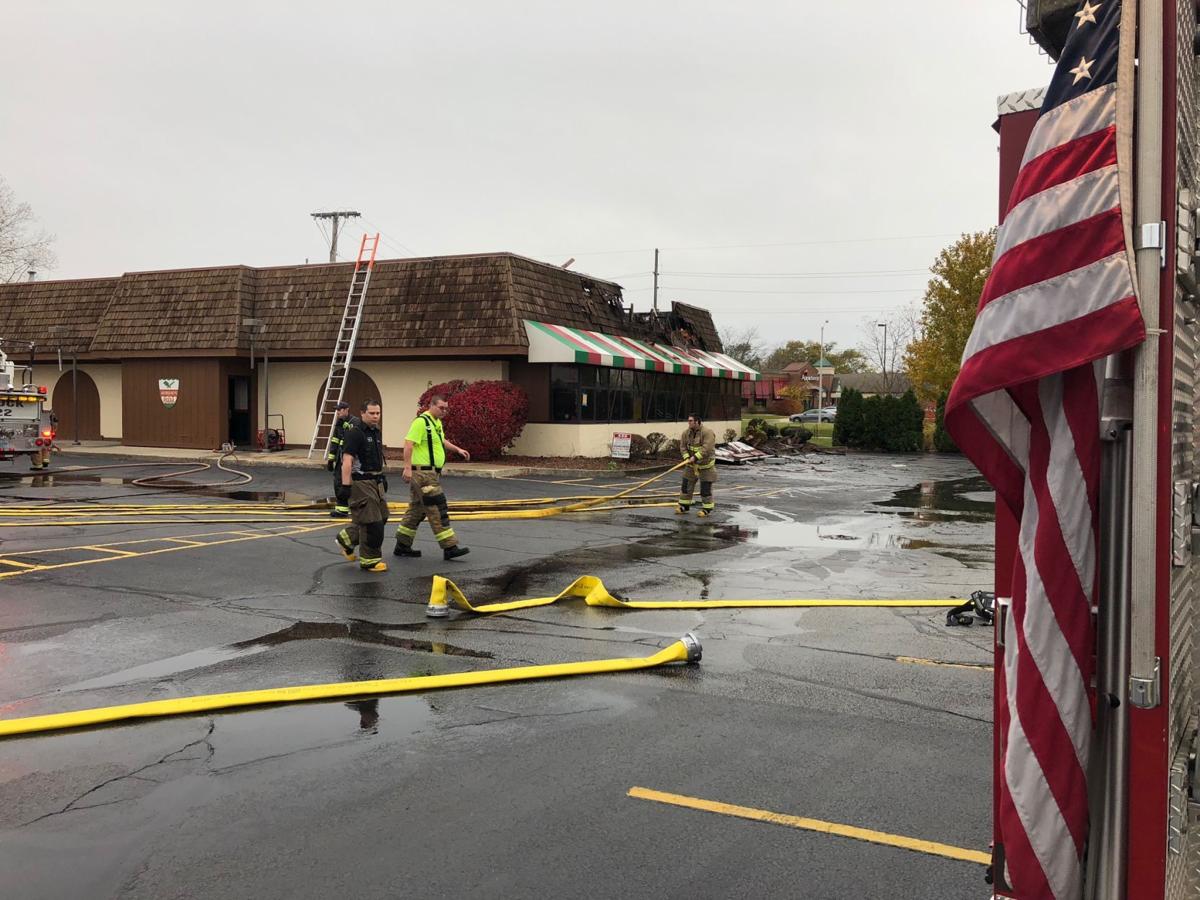 The Aurelio's Pizza in Munster reopened Monday after rebuilding nearly two years after a devastating fire.
The longtime pizza restaurant at 416 Ridge Road in Munster that specializes in Chicago-style tavern-cut thin crust completely renovated after a fire forced it to close its doors in November 2018. The Munster outpost, which is part of the Aurelio's chain that started on Ridge Road in Homewood in 1959 — will celebrate its 38th anniversary this fall.
Owners Christine and Nick Ruggeri have owned both the Munster and Hammond franchises for more than 20 years.
"While we were saddened after the fire, we are grateful to be a part of the Aurelio's franchise and to have received the support from our community while we repaired the damages," Nick Ruggeri said. "It brings me great joy and excitement that we are able to serve the community again with the best pizza in the Region."
Aurelio's was the first Chicago-style pizzeria to franchise in 1974. The Chicago-area staple, whose slogans include "Tell 'em Joe sent me," "It's the sauce," "The family pizzeria" and "Aurelio's is pizza," now has more than 40 franchise locations in six states, spread across the country.
Founded by Joseph A. Aurelio Jr. with the old oven in Homewood, Aurelio's is known for topping square-cut pizza with homemade Italian sausage, mozzarella and its signature garlic basil tomato sauce.
"The Ruggeri (family) understands our mission to maintain the authenticity in every community we serve by honoring and celebrating its families," Aurelio's President Joe Aurelio said. "I know how devastated both Christine and Nick were after the fire, as was I, so I am just as excited for their location to open back up and start serving our loyal customers in and around Munster once again."
The restaurant is open for carryout and delivery from 11 a.m. to 9 p.m. Monday through Thursday; 11 a.m. to 10 p.m. Friday; 3 to 10 p.m. Saturday; and 3 to 9 p.m. Sunday.