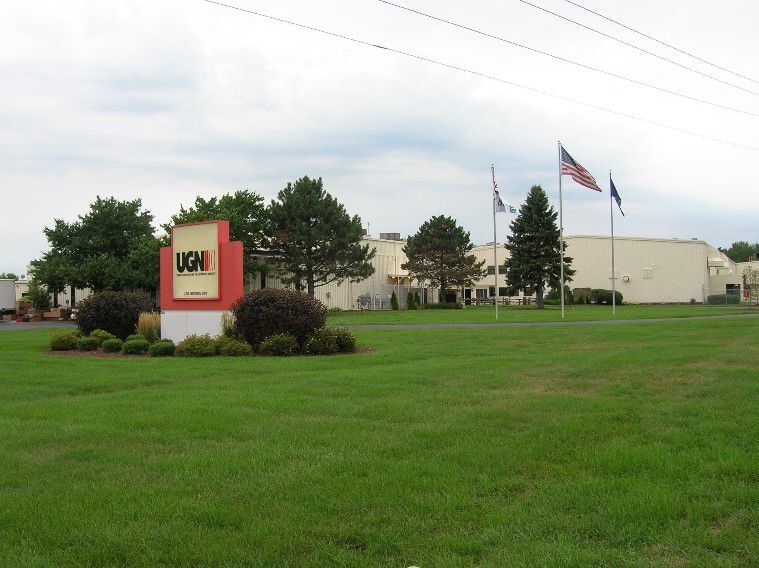 Auto parts manufacturer UGN is hiring 50 more workers in Valparaiso.
The auto parts supplier, which makes acoustic, interior trim and thermal management products for cars made by Japanese companies in North America, is now hiring production operators at newly raised wages of $14 per hour for its second and third shifts, up from $13.15 per hour. All its production operators got a raise.
"Millions of Americans have lost their jobs because of COVID-19, and we can be part of the solution by helping people get back to work with well-paying jobs, flexible shifts and a generous benefits package," said Peter Anthony, UGN president and CEO of UGN. "Our jobs have a competitive hourly rate and comprehensive benefits for full-time team members. More than 90% of our team leaders have been promoted from within, which provides great potential for future career growth."
A job fair will take place from 1:30 to 5 p.m. Wednesday at UGN, 2252 Industrial Drive, Valparaiso.
"We know there are millions of Americans who would love to get back to work. We are excited to offer these open positions and provide a bright future in manufacturing," Anthony said. "If you have been working in an industry such as travel and hospitality that has been hit hard by COVID-19, if you are looking for a career change, if you are taking a gap year from college, manufacturing provides tremendous opportunities for growth, even if you have no prior experience. The automotive sector has bounced back from COVID-19 faster than many other industries, and our customers are seeing strong forecasts and are optimistic about the future. We want more great team members to be part of our winning culture and keep supplying automotive technologies for the next generation of new cars on the road."
Founded in 1986, UGN has grown to make $425 million a year in revenue. It employs 2,000 workers at six plants in the United States, including Tinley Park and Valparaiso.
The company said it is taking precautions during the COVID-19 pandemic to keep workers safe, including taking their temperature and having them complete a daily health assessment to check for symptoms. 
"Maintaining a safe, healthy workplace is our #1 priority, especially with the concerns related to COVID-19," Anthony said. "We have leveraged best practices principles to create a 51-page protocol playbook to help maintain safe working conditions during the pandemic. All of our team members must pass the health assessment before their shift to be allowed to enter the building."
For more information or to apply for a job, visit ugn.com or call 219-464-7813.
How much do Northwest Indiana CEOs make?
The business news you need
With a weekly newsletter looking back at local history.