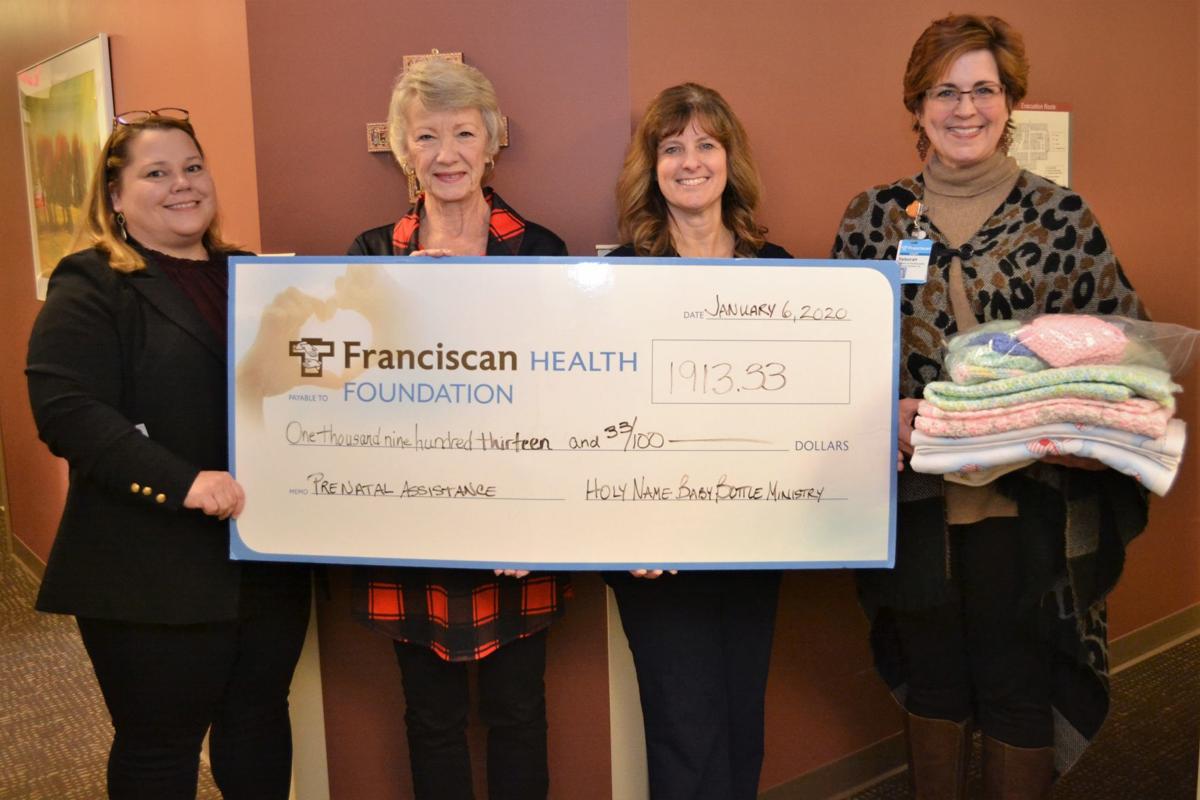 Parishioners at Holy Name Catholic Church in Cedar Lake scraped loose change to make a big donation to help out expectant mothers with limited resources in Northwest Indiana.
The Holy Name Baby Bottle Ministry donated $1,913.33 to the Franciscan Health Foundation Monday. The money will benefit the Prenatal Assistance program at the Franciscan Health St. Clare Health Clinic at 1121 S. Indiana Ave. in Crown Point, which provides provides prenatal care, pregnancy education and health care to pregnant mothers who require financial assistance.
Sandy Lewis, who oversaw the effort, said the Catholic church collected spare change in empty baby bottles from its parishioners, bringing in a generous haul of more than 33,000 coins.
"The Prenatal Assistance program at St. Clare Health Clinic, 1121 S. Indiana Ave., provides vital prenatal care and outreach to expectant mothers with limited family income, providing pregnancy education and hospital services," Franciscan said in a press release.