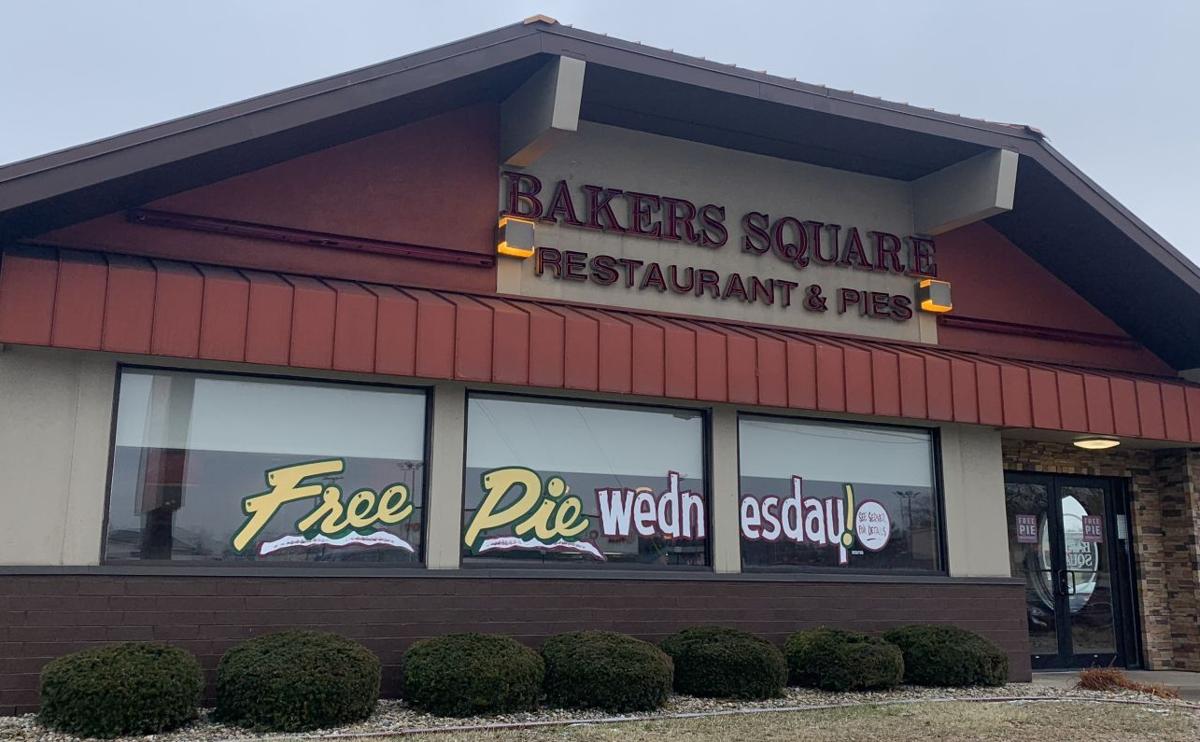 The reason Bakers Square abruptly shuttered its restaurants in Lansing and Merrillville over the weekend has come to light.
The parent company of the casual dining chain, beloved for its French Silk, Country Apple, Southern Pecan and other pies, has filed bankruptcy and shuttered 33 Bakers Square and Village Inn restaurants across the country as it looks to restructure its debt.
In the Chicagoland area, Nashville, Tennessee-based American Blue Ribbon Holdings closed restaurants at 3545 Ridge Road in Lansing, 8140 Mississippi St. in Merrillville, Alsip, Orland Park and Libertyville. The Schererville Bakers Square at 1675 U.S. 41 is the only Calumet Region location that remains open, though several others remain open across the greater Chicago metro. The Region locations closed Saturday morning with no advance warning to employees or customers.
American Blue Ribbon Holdings filed Monday for a Chapter 11 bankruptcy in the U.S. Bankruptcy Court of Delaware, which would allow it to reorganize to reduce its debt and remain a going concern with a smaller footprint. The company secured $20 million in debtor-in-possession financing from its majority equity owner Cannae Holdings Inc., a Las Vegas-based investment firm that also owns the O'Charley's restaurant chain.
The bankruptcy affects the American Blue Ribbon Holdings-owned Bakers Square, the Village Inn breakfast restaurants that are mostly clustered in the west, and the manufacturing arm Legendary Baking, which bakes 25 million pies a year for both restaurant chains.
American Blue Ribbon Holdings blamed the bankruptcy on flagging business and rising wages. It said it suffered an operating loss last year, and required assistance funding its restaurant operations in 2018.
"The company's financial trends have been negative since 2017 as the restaurant operations struggled with declining sales and acceptable margins," American Blue Ribbon Holdings said in a news release. "Those challenges are similar to others in the industry, particularly as it relates to higher wage rates. During 2018, a potential transaction to separate the company's businesses from existing equity ownership was proposed but did not ultimately occur after considerable effort."
The company said it's working to improve the efficiency of the business, has cut expenses and has reserved enough liquidity to make it through the bankruptcy process. It expects to continue to lose money in 2020 and is exploring strategic options such as a sale.
Bakers Square started in Iowa in the 1970s and was bought by Pillsbury, which spread it as the Poppin' Fresh chain across the Midwest. Rebranded as Bakers Square in the early 1980s, the restaurant serves breakfast, lunch and dinner followed by a slice of pie for dessert in a homey diner-like atmosphere. Bakers Square is left with 22 locations in Midwest, including its sole remaining Indiana location.
Employees and customers can call the toll-free hotline 833-991-1558 with any questions they may have.
Gallery: Region bakeries worth a visit