Health care professionals have been putting in long hours in dangerous conditions on the front lines of the coronavirus outbreak fight across Northwest Indiana and the world.
A local barbecue restaurant is giving people a chance to show their gratitude to the pandemic's heroes by buying nurses and other health care workers meals to help power them through their shifts. Doc's Smokehouse and Craft Bar in Dyer has launched an Adopt-a-Nurse program in which customers buy food for the health care professionals in the thick of the coronavirus fight.
"From my participation on the Northwest Indiana Information Sharing and Security Alliance private-sector partner calls the past couple of weeks, I have seen firsthand how tough our ongoing situation is on our health care workers," Co-owner and Chief BBQ Officer Brent Brashier said. "My reflex is to donate food, but this thing has limited my ability right now, so I'm going to crowd-source it."
Doc's Smokehouse, which specializes in authentic southern-style barbecue, has temporarily closed its two locations in Wisconsin during the coronavirus public health crisis, but remains open for carryout and delivery in Dyer and Mokena, where it plans to expand the Adopt-a-Nurse program soon.
"I think you've got a number of restaurant operators looking at unique ways to get their products back out in front of people," South Shore Convention and Visitors Authority President and CEO Speros Batistatos said. "You're seeing a lot of energy and innovation from our businesses. Doc's has a great idea and a great campaign that will do good things for people in the hard-hit medical industry. For health care workers, it's like walking into a war zone every day right now."
Doc's Smokehouse has long been charitable, providing free meals to cops and firefighters on Thanksgiving and to furloughed workers during the federal government shutdown.
"We were trying to come up with a way we could help," Brashier said. "As a company, we donate food and help people through food. But with the way our business has been impacted, we're not in a position to do that right now. We were struggling to figure out a food way to help because one of our purposes is to be a positive force in the community."
A friend of Brashier's, Ryan Holmes with the U.S. Attorney's Office, shared an article about a restaurant in California that was letting customers buy meals for first responders.
"We took that idea and morphed it to work for our business and region," Brashier said. "We work with NWISSA to determine who's working the hardest. These nurses might be working multiple 12-hour shifts with little more than a nap and we want to get them something to eat to make their day a little better. We're really in the business of making people happy."
The public can go to www.docsbbq.net and buy a nurse a meal for $10. The restaurant prepares meals for the 25 to 30 people who work in the average emergency room, such as pork sandwiches with homemade pickles and other sides. 
Every health care worker gets a note that tells them who bought the meal for them. 
Doc's dropped off its first batches of meals Thursday at Franciscan Health Dyer, Franciscan Health Munster and Community Hospital in Munster.
"They're in a tough position right now, and we're just trying to be a conduit to help other people make them feel good," he said. "They're doing such amazing work. This is a war and the doctors and nurses are on the front lines. It's our civic duty to help them out however we can."
Brashier said Doc's would initially provide the meals to different hospitals throughout Lake County and would look at expanding the delivery program more widely across Northwest Indiana.
For more information, call 219-262-3627.
Gallery: Feeding the Region's front-line COVID-19 fighters
Feeding the front lines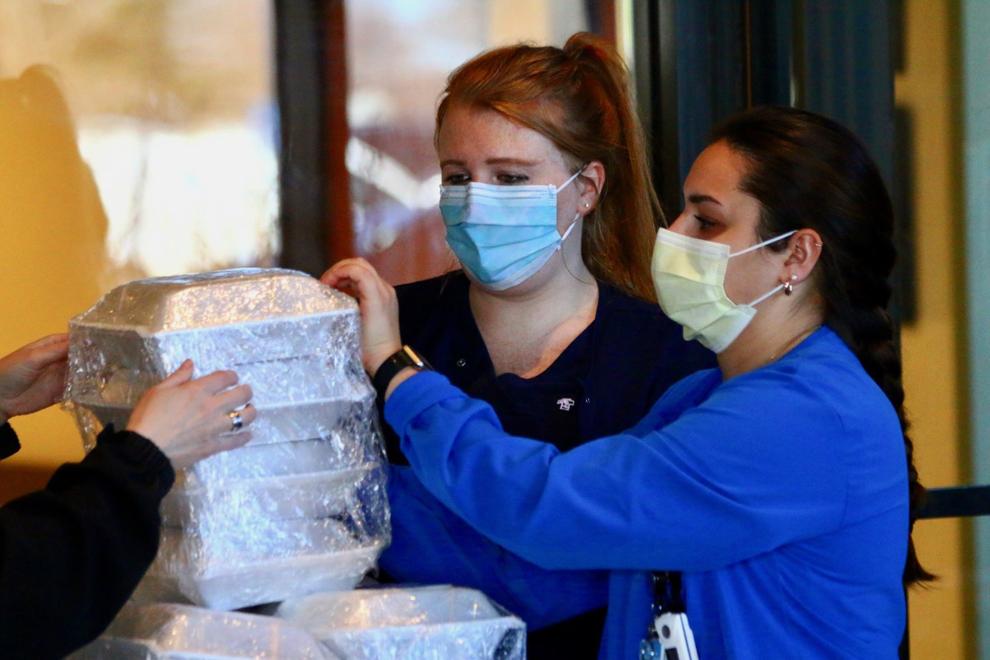 Carryout for a cause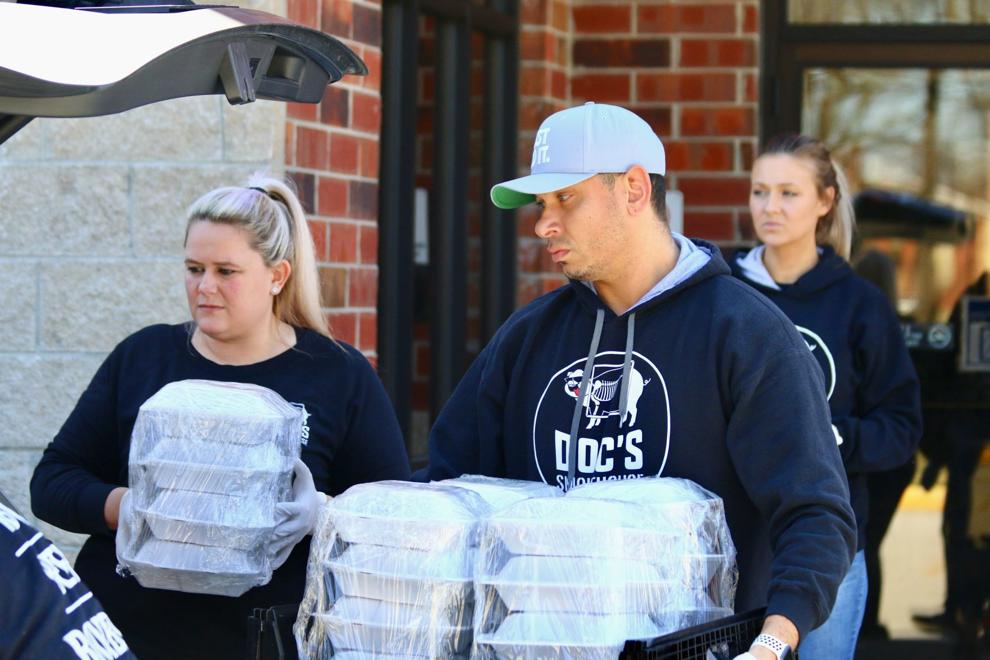 Masked benefactor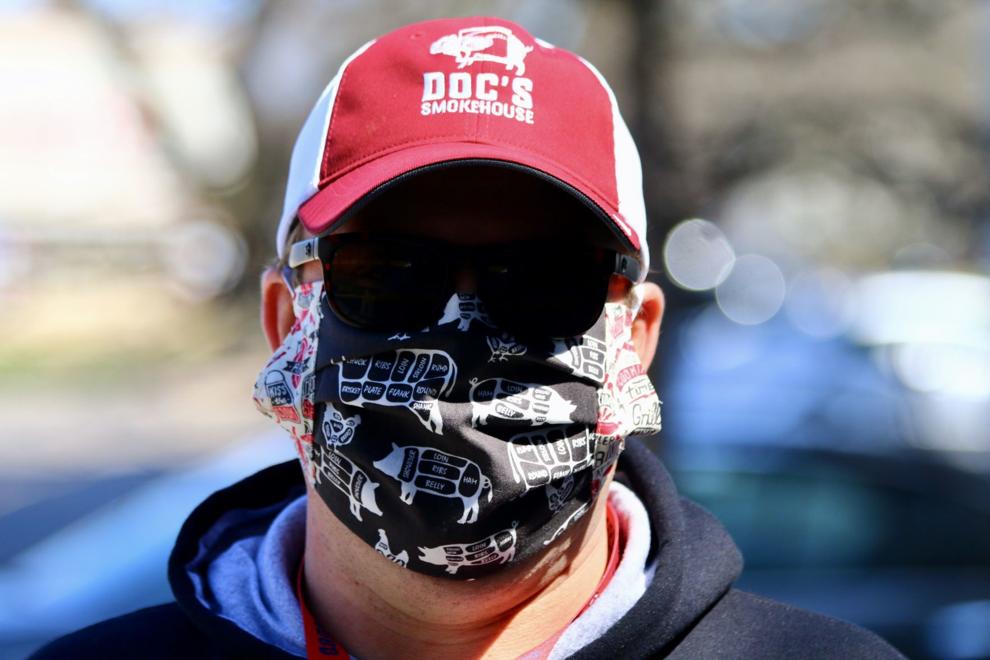 Handing off good will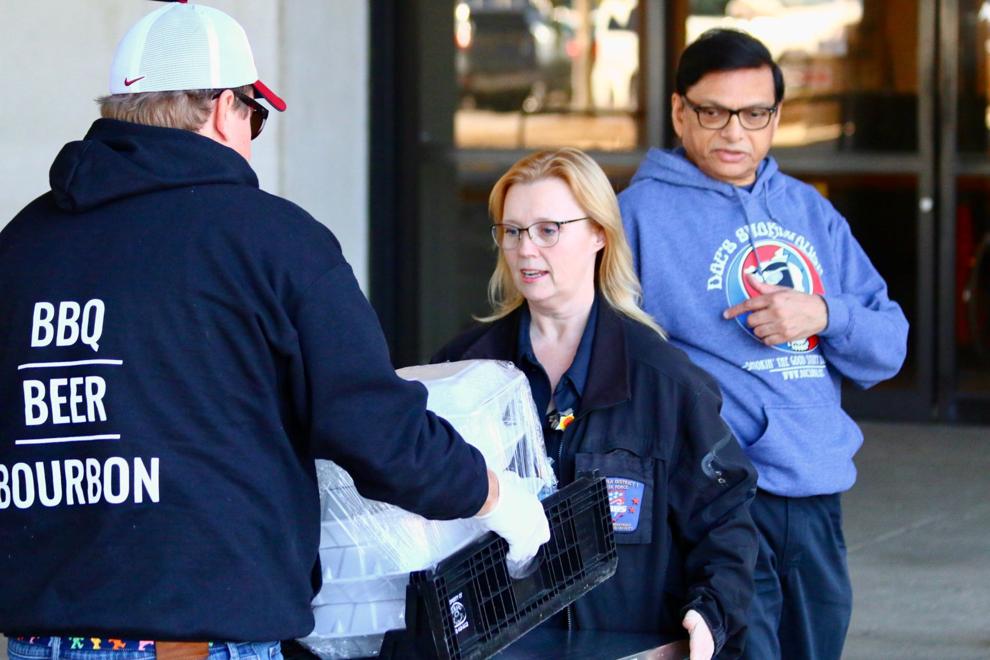 Hands-on charity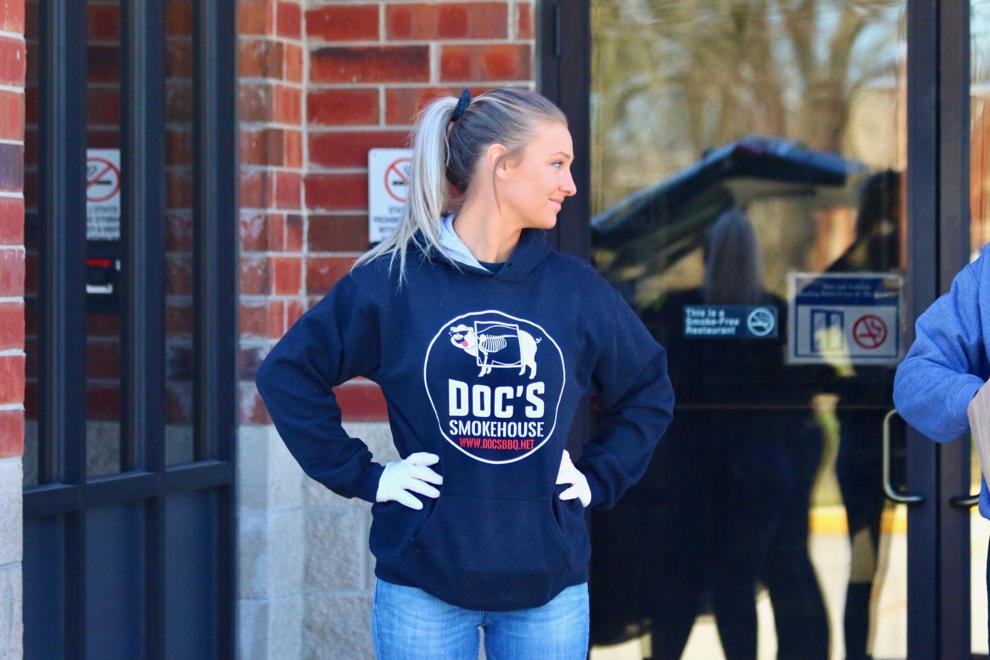 Thumbs way up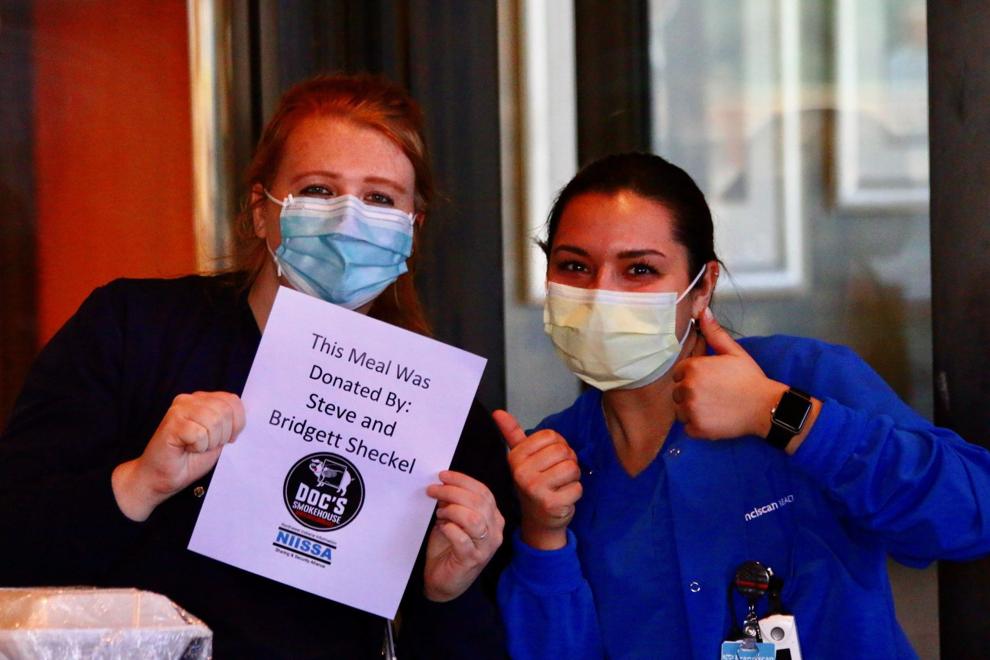 Front-line fill-up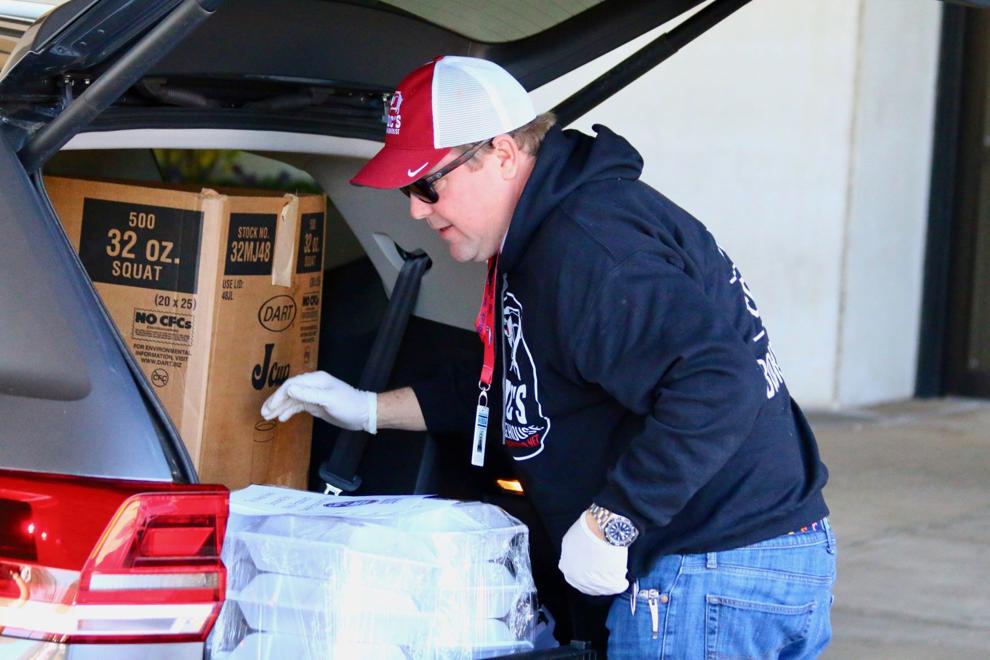 Elbow bump
Showing the flag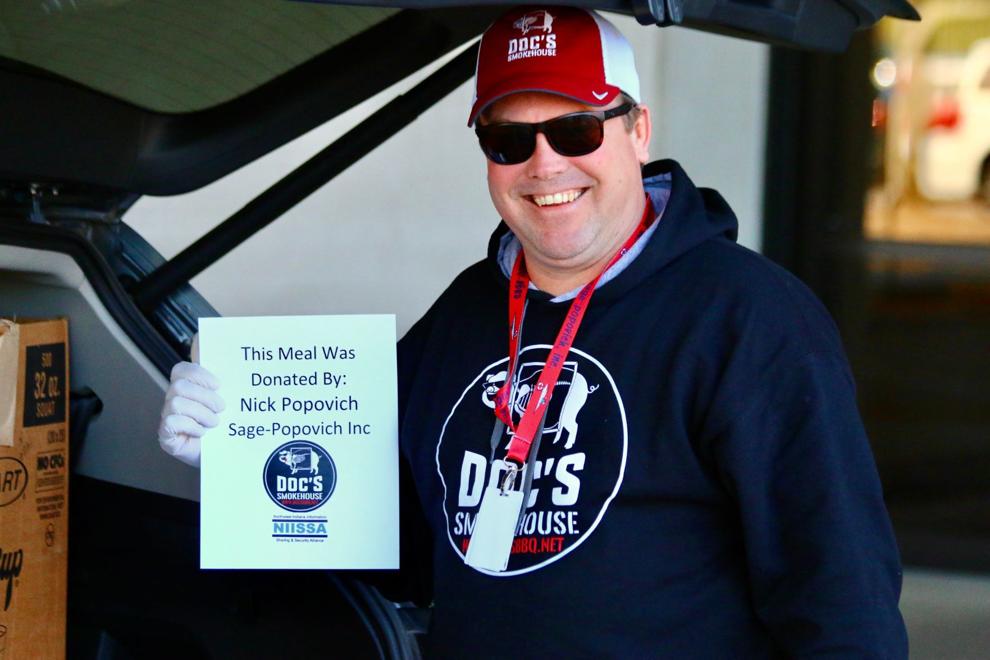 Delivering the goods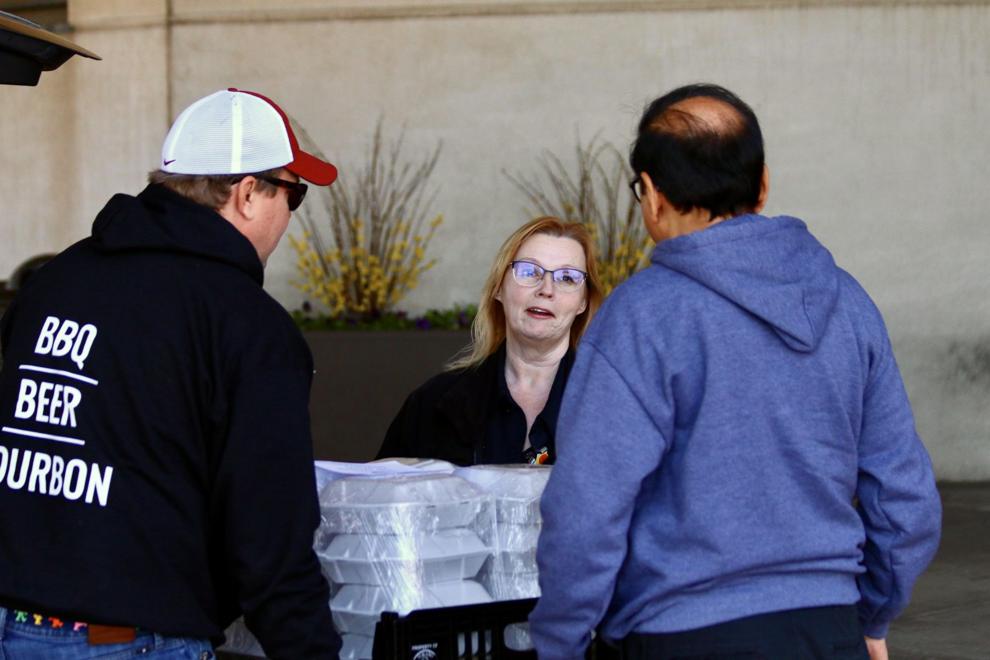 Grabbing the grub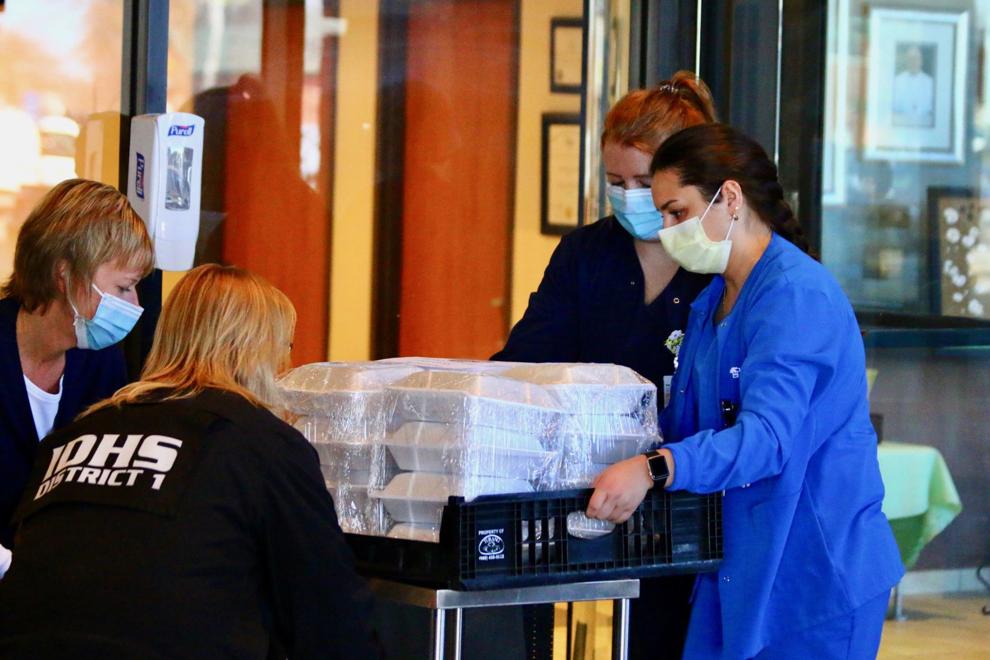 Getting their food on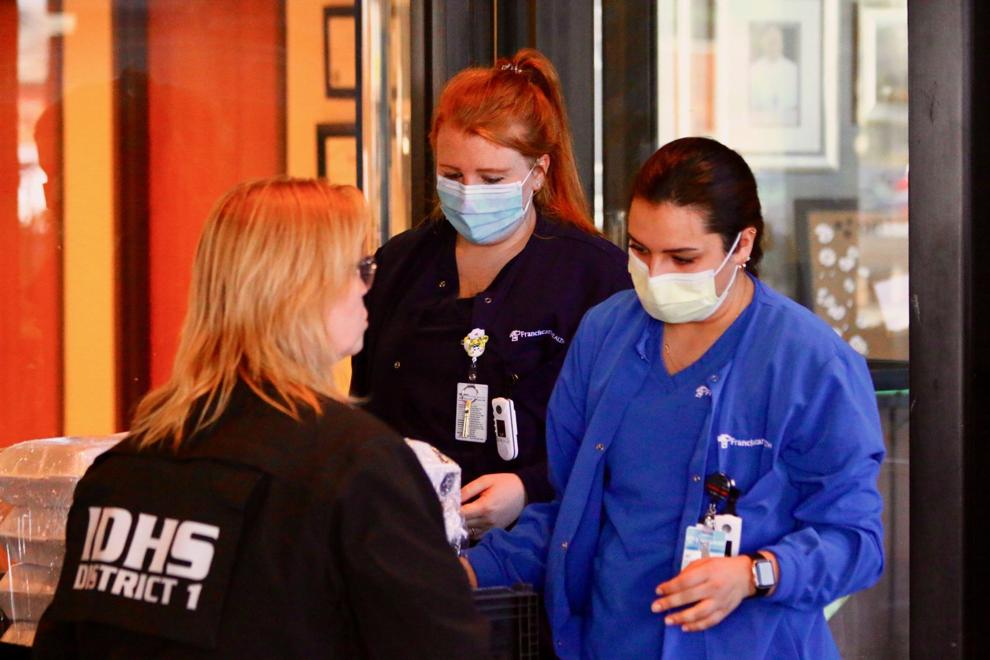 Special delivery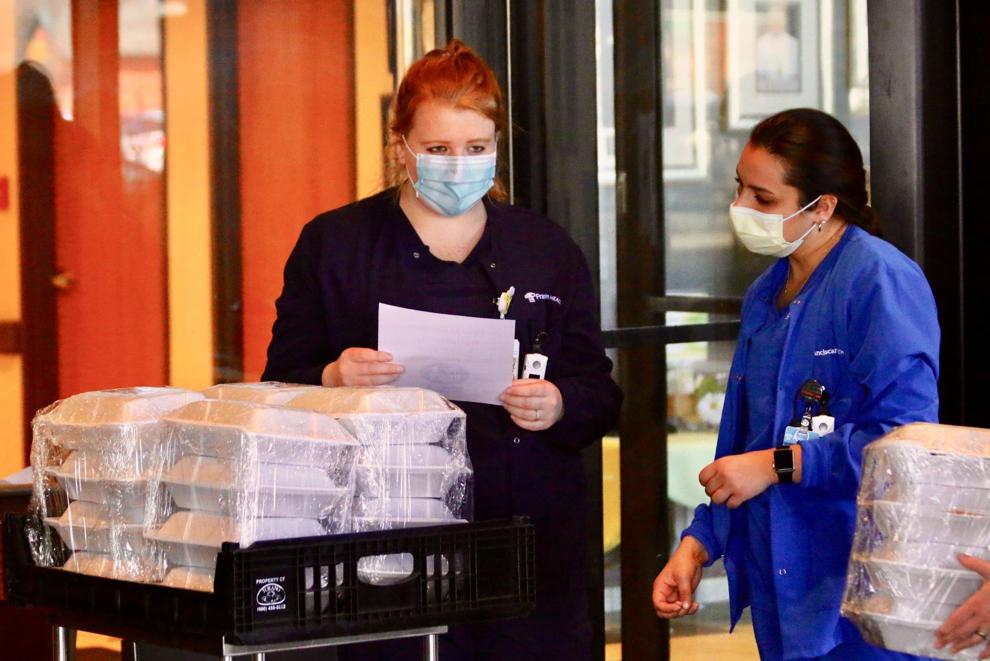 Supporting the front lines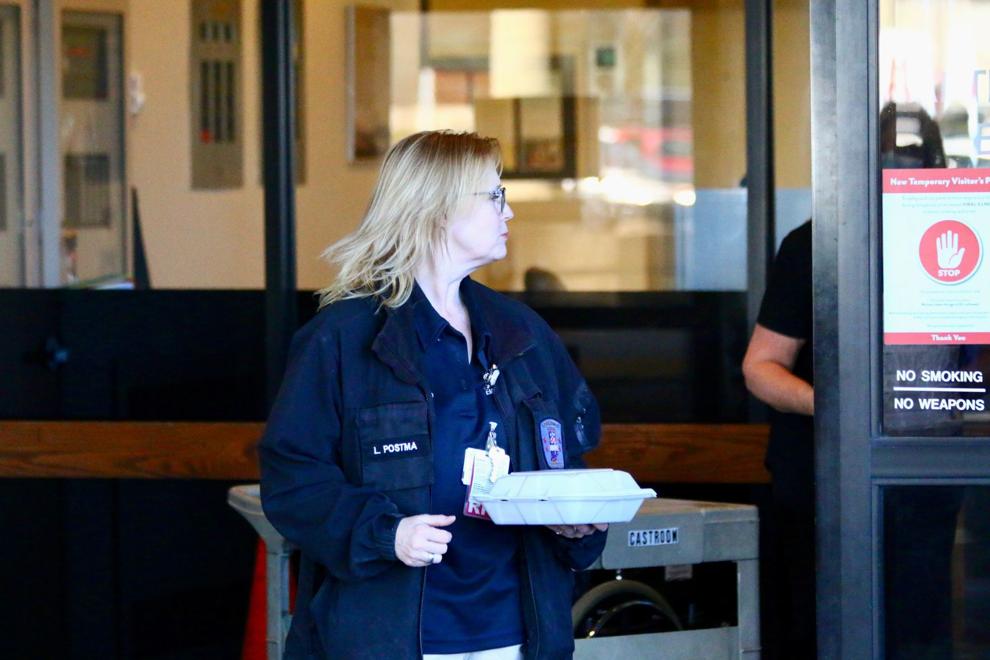 Gallery