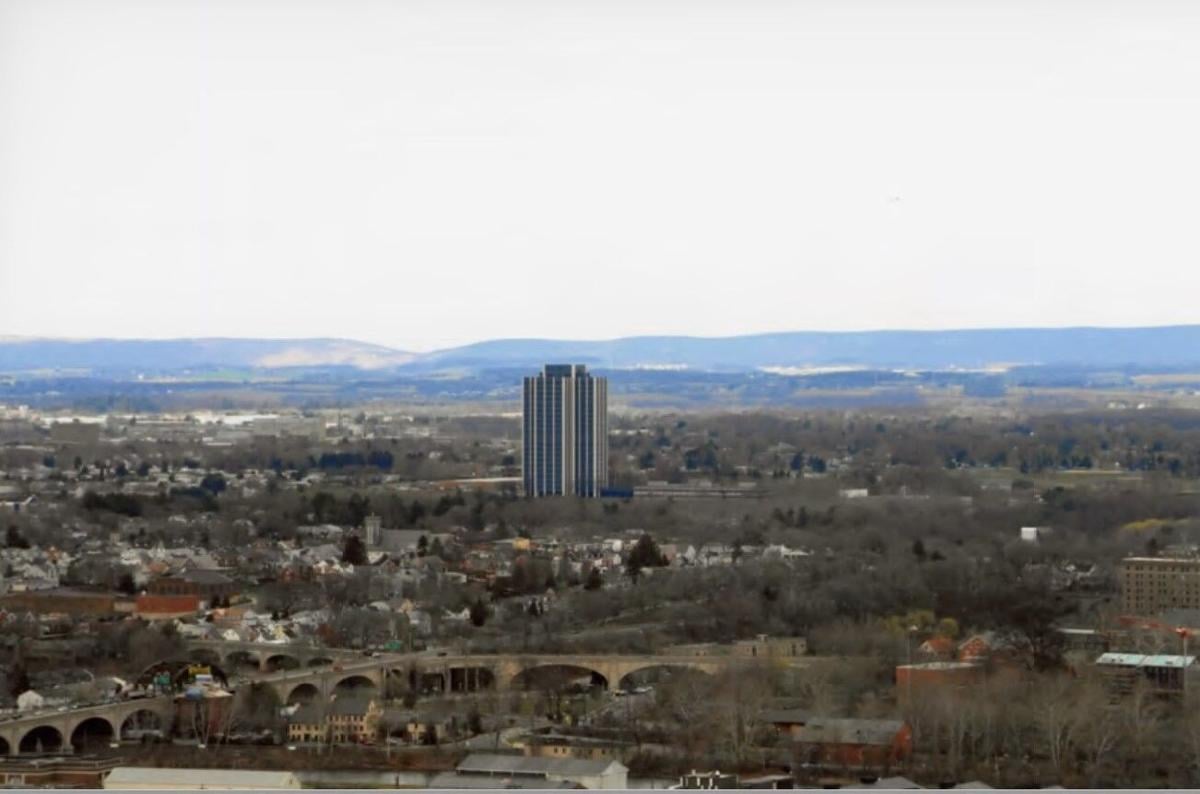 The now-defunct Bethlehem Steel Corp. transformed the Lake Michigan shoreline in Porter County when it built the Bethlehem Steel mill on 4,000 acres of undeveloped duneland in Burns Harbor. 
After tussling with landowners and Save the Dunes conservationists during the early 1960s, the Pennsylvania-based steelmaker — once the second largest steelmaker and largest shipbuilder in the country — started construction on the new steel mill that's now known as Arcelor Mittal Burns Harbor in 1962. Opened in 1965 at a shindig with steak, lobster, the governor of Indiana and guests shipped in from Chicago on a special 19-car train, it was the last large vertically integrated steel mill ever built in the United States, and remains the newest in operation.
Now, one of the last vestiges of the once-formidable company, an industrial titan that employed generations of Region steelworkers and was a pillar of the Porter County economy, will vanish from the landscape. Martin Tower, the former headquarters of Bethlehem Steel in Lehigh Valley in Pennsylvania, is slated to be imploded on Saturday to make way for a redevelopment project.
Bethlehem-based Industrial Archives & Library describes the demolition of Martin Tower as "emblematic of the decline and fall of this once mighty company."
After decades of cranking out steel for cars, washing machines and ships along the lakeshore in Northwest Indiana, Bethlehem Steel filed for bankruptcy in 2001 during the import crisis that wiped out many iconic American steel companies that had been around for a century or more. ISG bought the mill in 2003 and then sold it to the company that would become ArcelorMittal two years later.
But Bethlehem Steel's contributions to 20th century America were many.
"Tracing its roots back to 1857, Bethlehem Steel Corp. was once America's second-largest steelmaker, the 8th largest corporation in the United States and the world's largest shipbuilder," Industrial Archives & Library said in a news release. "Pioneer in the development of the wide-flange 'Bethlehem Beam' that ushered in the age of the skyscraper, builder of the Golden Gate Bridge, the George Washington Bridge, the Chrysler Building, the U.S. Supreme Court Building, the Panama Canal locks, Los Angeles City Hall and countless other iconic bridges and structures across the country, inventor of high-speed tool steel, builder of America's first true aircraft carrier, the USS Lexington, and 1,127 ships of all classes in World War II in history's largest shipbuilding program, supplier of virtually all the large caliber guns for the U.S. Navy and two-thirds of all the Allied artillery pieces in World War I, Bethlehem Steel was the company that 'Built, Transported and Defended America.'"
The business news you need
With a weekly newsletter looking back at local history.