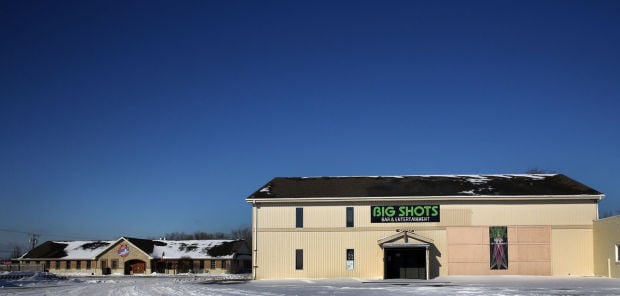 The music faded at The Big Shots concert hall in South Haven, which closed late last year.
The all-ages music venue brought national acts to Northwest Indiana, including Eve 6, L.A. Guns, Jackyl, Riff Raff, Insane Clown Posse, Twista, Prong, Aaron Carter, Local H, Mushroomhead, Fear Factory, Buckcherry, Afroman, Twiztid, Bubba Sparxxx and Scott Stapp of Creed, as well as nationally known comedians like Brian Posehn and Sam the Caveman from the cult show Trailer Park Boys.
"For the past few years, we have worked hard to provide our local community with a safe music venue for those of all ages and genres of music," Big Shots posted on Facebook. "Although this is completely out of our control, we want you to know that you helped in making that goal successful."
Big Shots was delinquent on its property taxes and was put up for tax sale in 2015, according to Times archives.
The concert hall hosted many rap, rock, alternative and metal bands, as well as cover bands, wrestling shows and underground acts like Okilly Dokilly, a metalcore band in which every member dresses like Ned Flanders from "The Simpsons" and a majority of the lyrics are Flanders quotes.
"Together we created some of the most amazing memories that Northwest Indiana will ever see and we thank those of you who helped make that happen," Big Shots posted on its Facebook page. "There are so many people who dedicated time to our place, simply based on the love for local music and the desire to see it flourish. A few people can be responsible for creating something that everyone can enjoy, but the dedicated staff members and hard working local artists are what made this place what it was. It is important to us that our community understands that."
The Region also recently has lost other live music venues, including the Star Plaza Theatre in Merrillville, Northwoods in St. John and DC's Country Junction in Lowell.