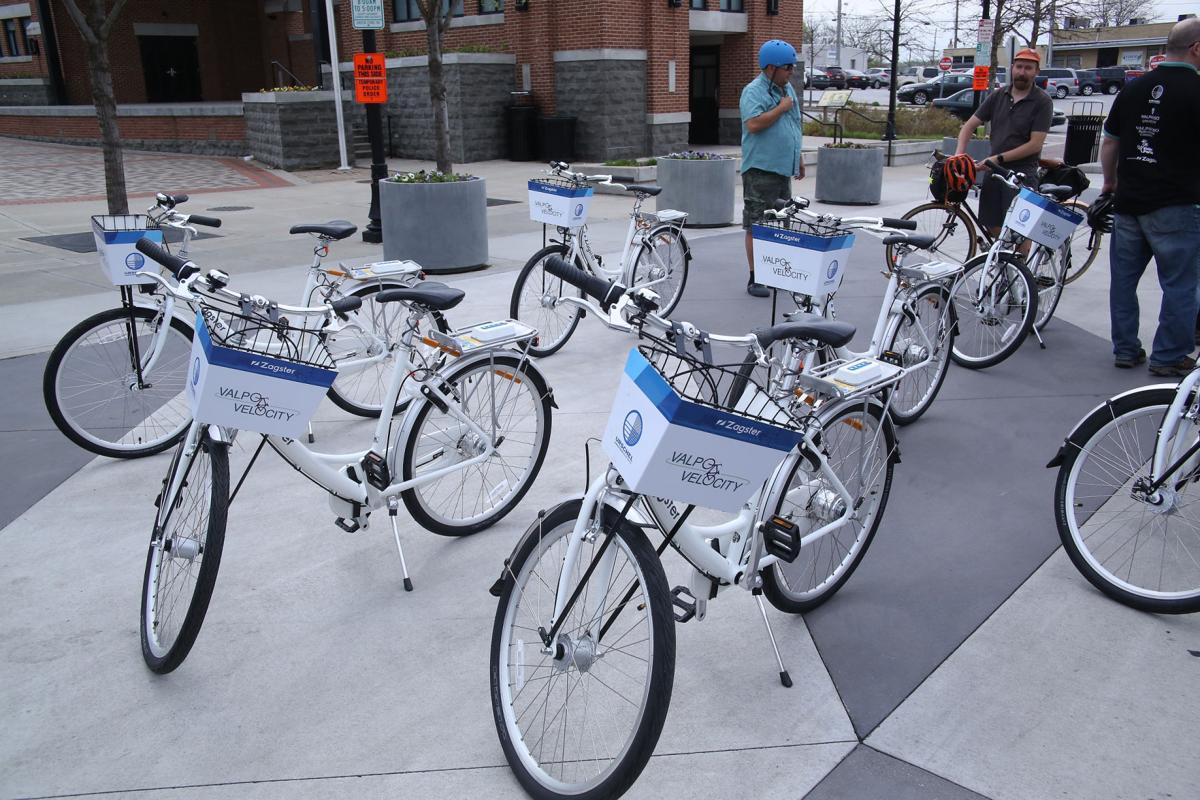 Soon, visitors could rent a bike at Gary's Miller Beach neighborhood and pedal to Marquette Park, Lake Michigan beachfront or the string of shops, restaurants and art galleries along Lake Street.
Miller Spotlight and Zagster are bringing a bike-sharing program to the neighborhood. Bikes will be available for rent at four locations: by the South Shore Line, the farmers market, the Lake Street Beach entrance and by the cluster of restaurants on Shelby Street, Miller Spotlight Community Builder Jessica Renslow said.
She said the bike-sharing program would be completely accessible and ADA-compliant.
Visitors would likely be able to rent bikes for about $3 an hour, or get daily or monthly passes. Prices have not been set yet.
"It's modeled after Chicago," she said. "Bike-sharing programs that do well always focus on tourism. That's why we chose these spots."
The community group hopes to increase bicycle riding by 500 percent in Miller by 2020, and is also installing 11 bike racks throughout the lakefront neighborhood. That would allow visitors to rent a bike, pedal to a place like Miller Baker Cafe or Vibrations Juice Bar and lock up their bike outside while they enjoy avocado toast and a ginger shot.
A hope is to attract visitors from Chicago and South Bend, who could take the South Shore Line to the neighborhood and then bike around, Renslow said.
"Already more folks are thinking of it as a hidden gem," she said.
Zagster, which is based near Boston, operates more than 160 bike-sharing programs across the country, often in mid-sized cities, communications manager Jon Terbush said. In Indiana, it has successful programs in Carmel, Fort Wayne, Huntington, Evansville and at Purdue University.
The bikes have built-in tracking devices and locks, so they can be taken anywhere, unlike Divvy rentals in Chicago, Terbush said. Its bikes also don't have to be returned in a half hour, so they can be taken onto trails for longer, more recreational bicycling.
"People can ride our bikes to a coffee shop, and park there," he said. "They don't have to find a docking station."
Users download the Zagster app, and use it to rent bicycles at its docking stations. Zagster could expand the program in Northwest Indiana if it's approached by local governments, chambers of commerce, non-profits or others interested in sponsoring a program, he said.