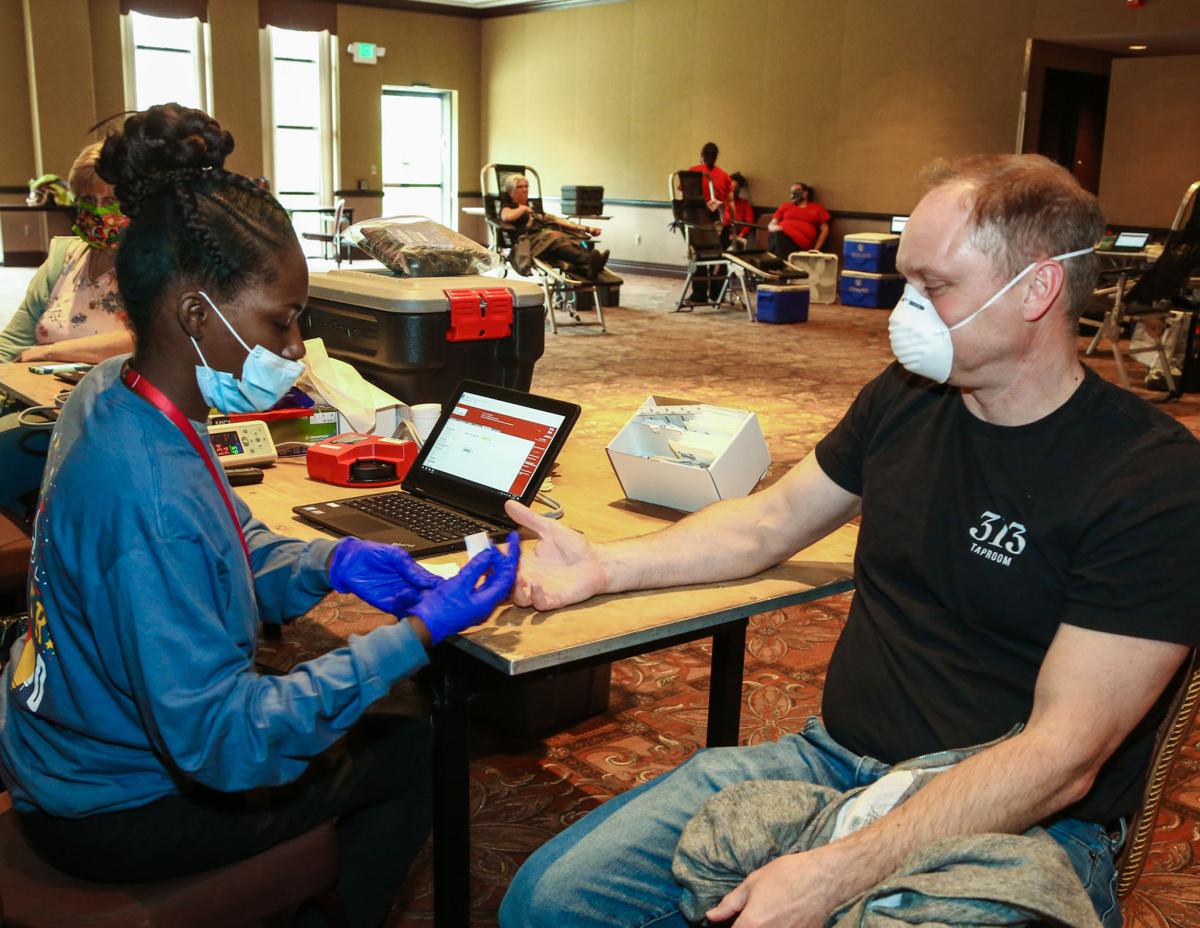 The need for convalescent plasma has skyrocketed as coronavirus deaths have soared, resulting in a new daily high of 3,865 coronavirus deaths Wednesday.
So the American Red Cross is teaming up with the National Football League to tackle the shortage by encouraging people, especially coronavirus survivors, to donate blood. Anyone who gives blood or platelets in January to help hospital patients could win a free trip to next year's Super Bowl LVI in Los Angeles.
Those who donate before Jan. 20 can win a Big Game at Home package that includes a 65-inch television and a $500 gift card for food and drinks.
"Blood and plasma donors who have recovered from COVID-19 may have the power to help critically ill patients currently battling the virus," said Dr. Erin Goodhue, Red Cross medical director of clinical services. "With hospital distributions for convalescent plasma increasing about 250% since October, these generous donations are vital in helping to save lives throughout the winter — a time that is often challenging to collect enough blood products for those in need."
Convalescent plasma from COVID-19 survivors is especially needed now as it is filled with antibodies used to treat those infected with the deadly virus that has killed more than 350,000 Americans thus far.
Red Cross blood drives have been taking extra precautions to stop the spread of the disease, including temperature checks, face masks and social distancing.
Upcoming Red Cross blood drives in Northwest Indiana include:
Jan. 8: 8 a.m.-1 p.m., Northwest Health Porter, 85 E. U.S. Highway 6 in Valparaiso
Jan. 8: 8 a.m.-2 p.m., Duneland YMCA, 215 Roosevelt Road in Chesterton
Jan. 8: noon-5 p.m., Northwest Health LaPorte, 1007 W. Lincolnway in LaPorte
Jan. 8: 12:30-5:30 p.m., Holy Shepherd Lutheran Church, 9770 Keilman St. in Saint John
Jan. 9: 7:30 a.m.-12:30 p.m., St. Cecilia Catholic Church, 334 15th S. SW in DeMotte
Jan. 11: noon-6 p.m., First Church of God, 2020 E. Lincolnway in LaPorte
Jan. 11: noon-5 p.m., Merrillville Blood Donation Center, 791 E. 83rd Ave. in Merrillville
Jan. 11: 1-6 p.m., American Legion Post 485, 7485 Burr St. in Schererville
Jan. 12: noon-6 p.m., Grace Fellowship Church, 1424 Eighth St. SE in DeMotte
Jan. 12: 11 a.m.-5 p.m., Bayer, 15849 S. U.S. Highway 231 in Remington
Jan. 12: 1:30-6:30 p.m., Valparaiso Nazarene Church, 2702 Glendale Ave. in Valparaiso
Jan. 13: 7 a.m.-1:30 p.m., The Center for Visual & Performing Arts, 1040 Ridge Road in Munster
Jan. 13: 12:30 p.m.-7 p.m., The Center for Visual & Performing Arts, 1040 Ridge Road in Munster
Jan. 14: 1-6 p.m., Griffith Family YMCA, 1345 N. Broad St. in Griffith
Jan. 14: 2-7 p.m., St. Elizabeth Ann Seton Church, 509 W. Division Road in Valparaiso
Jan. 14: 3-7 p.m., Immanuel Lutheran, 1237 E. Coolspring Ave. in Michigan City
Jan. 15: 9 a.m.-2 p.m., Merrillville Donation Center, 791 E. 83rd Ave. in Merrilville
Jan. 15: 1-6 p.m., Hobart Community Center, 111 E. Old Ridge Road in Hobart
Jan. 15: 2-7 p.m., Liberty Bible Church, 824 N. Calumet Ave. in Chesterton
Jan. 16: 8 a.m.-noon, Merrillville Blood Donation Center, 791 E. 83rd Ave. in Merrillville
Jan. 16: 9 a.m.-2 p.m., Trinity Evangelical Lutheran Church, 250 S. Indiana Ave. in Crown Point
Jan. 16: 11 a.m.-5 p.m., Albert's Diamond Jewelers, 711 Main St. in Schererville
Jan. 18: noon-5 p.m., Merrillville Blood Donation Center, 791 E. 83rd Ave. in Merrillville
Jan. 18: 1-7 p.m., St. Teresa of Avila, 1604 E. Lincolnway in Valparaiso
Jan. 19: 1-6 p.m., Bethany Lutheran Church, 102 G St. in LaPorte
Jan. 19: 1-6 p.m., St. John Kanty, 7012 N. 600 E. in Rolling Prairie
Jan. 19: 2-7 p.m., The Gathering Place, 131 N. Main St. in Hebron
Jan. 20: 9 a.m.-3 p.m., Eaton Chiropractic, 8690 Pahs Road in Michigan City
Jan. 20: 10 a.m.-4 p.m., New Hope Church of God, 712 N. 450 W. in Valparaiso
Jan. 20: 11:30 a.m.-5:30 p.m., Knights of Columbus, 340 E. 50 N. in Winamac
Jan. 21: noon-5 p.m., Merrillville Donation Center, 791 E. 83rd Ave. in Merrillville
Jan. 21: 8:30 a.m.-1:30 p.m., Kankakee Valley High School, 3923 W. Ind. 10 in Wheatfield
Jan. 22: 8 a.m.-1:30 p.m., Northwest Health LaPorte, 1007 W. Lincolnway in LaPorte
Jan. 22: 2:30-6 p.m., Kingsbury Elementary School, 802 W. 400 S. in LaPorte
Jan. 23: 10 a.m.-4 p.m., First United Methodist Church, 121 E. Seventh St. in Michigan City
Jan. 23: 7:30 a.m.-1:30 p.m., Steamwhistle Coffee Roasters, 924 S. Court St. in Crown Point
Jan. 24: 9:30 a.m.-2:30 p.m., Conservation Club House, 1 Mill Pond Road in Union Mills
Jan. 25: noon-5 p.m., Merrillville Blood Donation Center, 791 E. 83rd Ave. in Merrillville
Jan. 25: 2:30-6:30 p.m., Hobart Community Center, 111 E. Old Ridge Road in Hobart
Jan. 26: 1-6 p.m., Suncrest Christian Church, 10009 Parrish Ave. in Saint John
Jan. 27: 9 a.m.-3 p.m., Franciscan Health Fitness Centers Chesterton, 810 Michael Drive in Chesterton
Jan. 27: 10 a.m.-4 p.m., Chesterton Physical Therapy Inc., 425 Sand Creek Drive N., Suite C in Chesterton
Jan. 27: noon-6 p.m., North Township, 2215 Ridge Road in Highland
Jan. 27: 4-7:30 p.m., Heritage Lutheran Church, 308 N. Washington St.in Valparaiso
Jan. 28: 1:30-6:30 p.m., St. Bridget Church, 107 Main St. in Hobart
Jan. 28: 3-7 p.m., Town Hall - Municipal Building, 170 S. Grace St. in Wheatfield
Jan. 29: 11 a.m.-4 p.m., YMCA of Portage, 3100 Willowcreek Road in Portage
Jan. 29: 1-6 p.m., St. Luke Lutheran Church, 704 E. Grace St. in Rensselaer
Jan. 29: 2-6 p.m., Apostolic Fellowship Hall, 16448 S U.S. Highway 231 in Remington
Jan. 30: 8 a.m.-1 p.m., Westminster Presbyterian Church, 8955 Columbia Road in Munster
Jan. 30: 9 a.m.-3 p.m., Bethlehem Lutheran Chesterton, 2050 W. 1100 N. in Chesterton
Nurses: The heart of health care
Nurses: The Heart of Health Care
Nurses comfort, care, educate, console, relate, endear and provide direction and assistance. They are at the forefront when we are sick; their work responsibilities immense, their efforts tireless and their commitment endless. They are the heart and soul of medical facilities including residential care, hospitals, clinics, doctors' offices, schools, in-home care and much more.
To celebrate National Nurse Week, May 6-12, 2019, The Times Media Co.; Title Sponsor, Methodist Hospitals; Presenting Sponsors Franciscan Health; Community Healthcare System; Visiting Nurse Association of Northwest Indiana; Castle Subaru/Mitsubishi; University of St. Francis – Crown Point; Indiana University-Northwest; and Pinnacle Hospital, are showing our true appreciation for area nurses with nominations and evaluation, a section and planned events.
This is a way of saying thanks to your nurses! This competition was started by asking the public to nominate nursing professionals who have had an effect on their, the lives of loved ones and the community. The result was 288 nominations. From there, our panel of five independent judges — Giles Bruce, Maria Chicchelly, Marie D. Forszt, Marsha King and Jennifer Philbin — reviewed the nominations and chose nine winners. The tenth was chosen by our readers. Read about each winner here and online at nwitimes.com/nurses.
Giles Bruce, health reporter, The Times of Northwest Indiana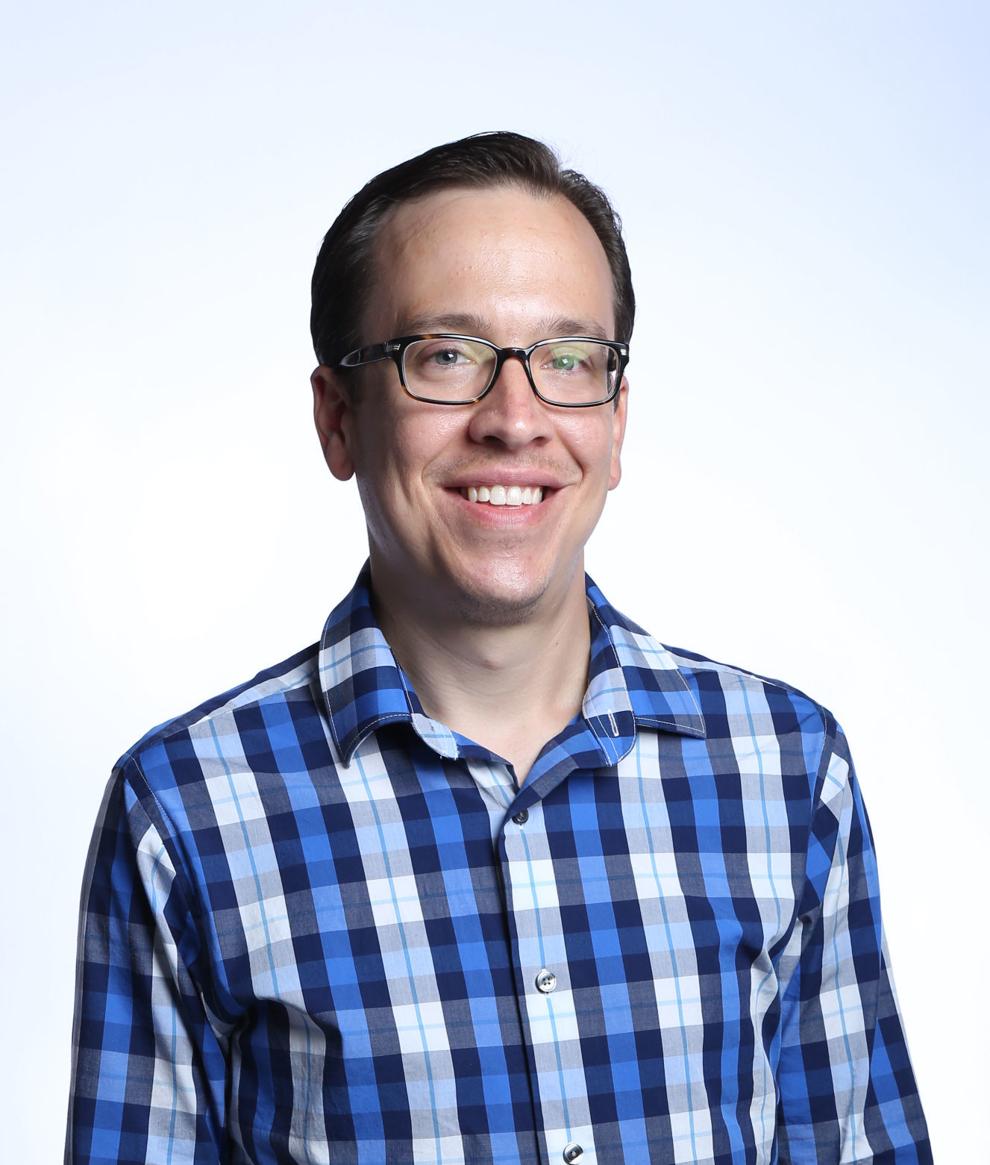 As a reporter for The Times and co-editor of Get Healthy magazine, Giles Bruce has reported extensively on health care in Northwest Indiana for 4 1/2 years. He has interviewed countless Region medical professionals in that time, including nurses. He has worked intensively to bring to the fore and find solutions for the Region's critical health challenges, such as infant mortality and opioid addiction, promoted a physically active lifestyle and analyzed the business of health care and its impact on health outcomes. In doing so, he's received a fellowship provided by the University of Southern California's Center for Health Journalism, which enabled Bruce to expand his infant mortality research beyond the Region and to uncover . His investigative reporting uncovered a broader range of causesthan state health leaders wanted to acknowledge, including environmental pollution and limited access to healthy food, medical care and transportation in many Indiana communities.
Bruce, who holds a bachelor's degree in journalism from Northern Illinois University, also wrote about health at his previous newspaper, the Journal-World in Lawrence, Kan., and has been recognized with such honors as being named to Editor & Publisher magazine's list of 25 leading journalism professionals in U.S. younger than 35 as well as a Chicago Headline Club's Lisagor Award for best health reporting. When he's not working, he enjoys exercising, practicing yoga, reading and spending time with his two young daughters.
Maria Chicchelly, assistant vice president, Patient Care Services, Methodist Hospitals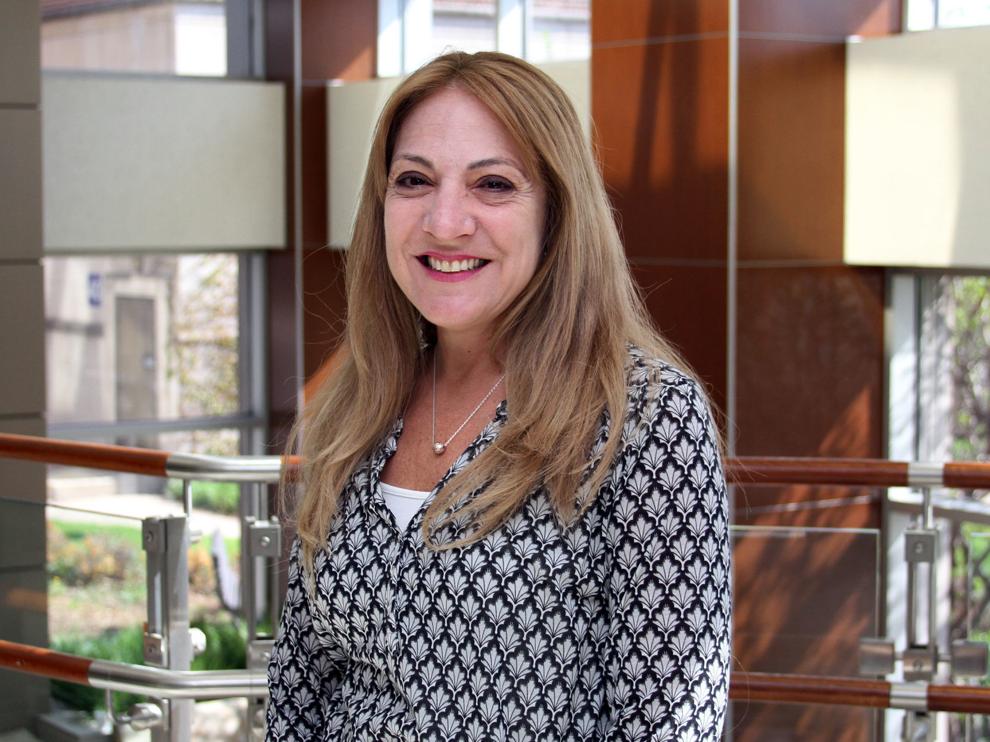 Maria Chicchelly, who holds a bachelor of arts degree in social work from Mount Mercy University, Cedar Rapids, Iowa; a bachelor of science degree in nursing from Resurrection University, Chicago; and a master of business administration from Loyola University, Chicago, recently accepted the position of assistant vice president, Patient Care at Northlake at Methodist Hospitals.
An accomplished nurse leader, Chicchelly has more than 20 years of clinical and managerial experience in acute medical/surgical care, women's health and inpatient/outpatient behavioral health. She has served as director of nursing and director of patient care services at Presence Health - St. Joseph Hospital in Chicago.
Marie D. Forszt, vice president, Marketing and Corporate Communications, Community Foundation of Northwest Indiana, Community Healthcare System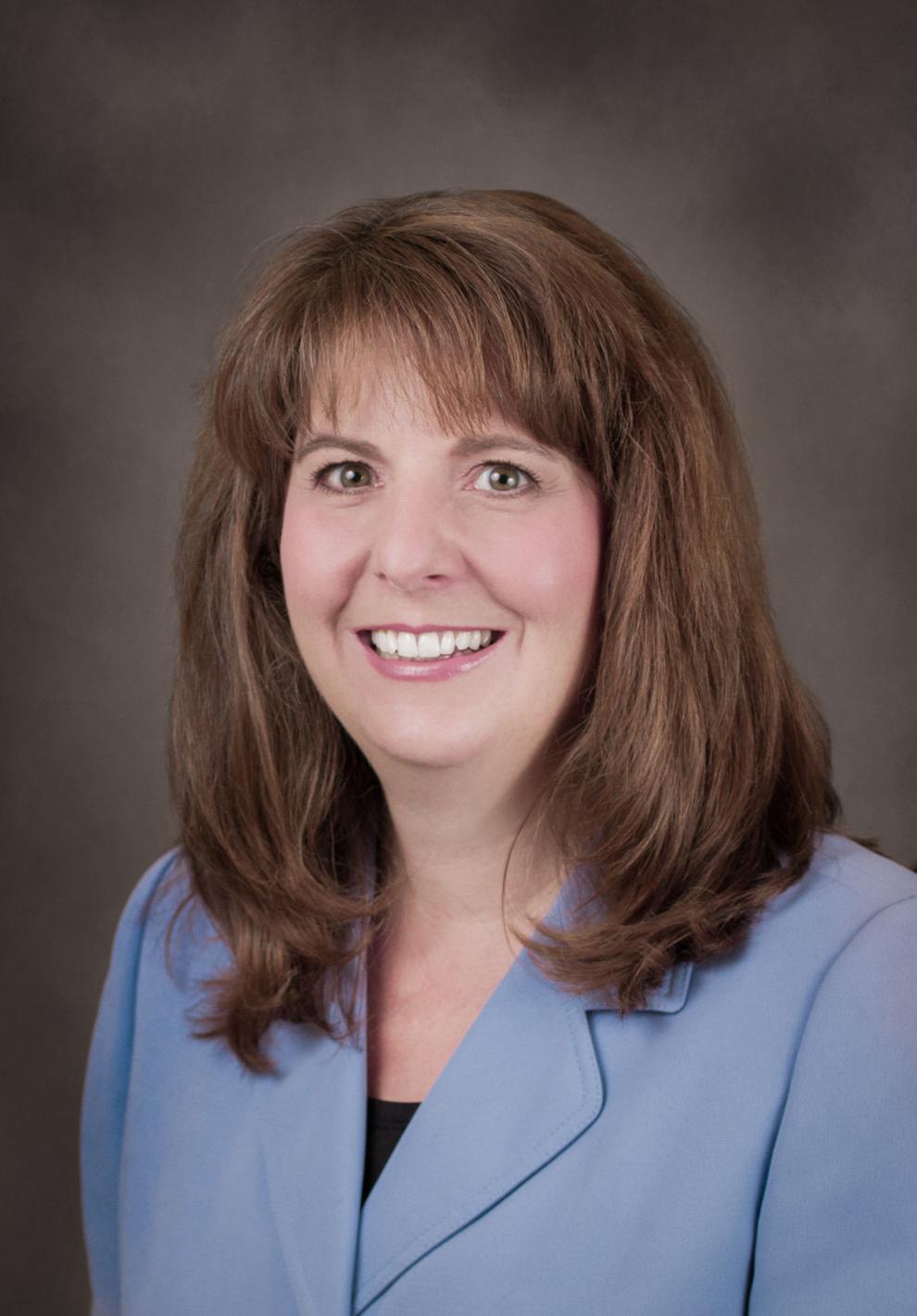 Marie D. Forszt, MPA, RHIA, has 30 years of health care management experience in areas including health information, service line development, operational management, cardiovascular research and marketing and community relations. She has a bachelor of science degree in medical record administration from Indiana University-Purdue University School of Medicine and her master of public administration from Indiana University. Beginning her professional career at Community Hospital, Forszt most recently assumed the position of vice president of marketing and corporate communications for Community Foundation of Northwest Indiana, overseeing marketing, patient experience and more.
A member of the American Health Information Management Association and Society for Healthcare Strategy & Market Development, Forszt also serves on the board of Community Cancer Research Foundation. She and her husband, Tony, and their two sons live in Munster. She enjoys spending time with her family, attending her boys' sporting activities, hiking and reading.
Marsha King, dean of the University of St. Francis, Crown Point Campus; associate professor, University of St. Francis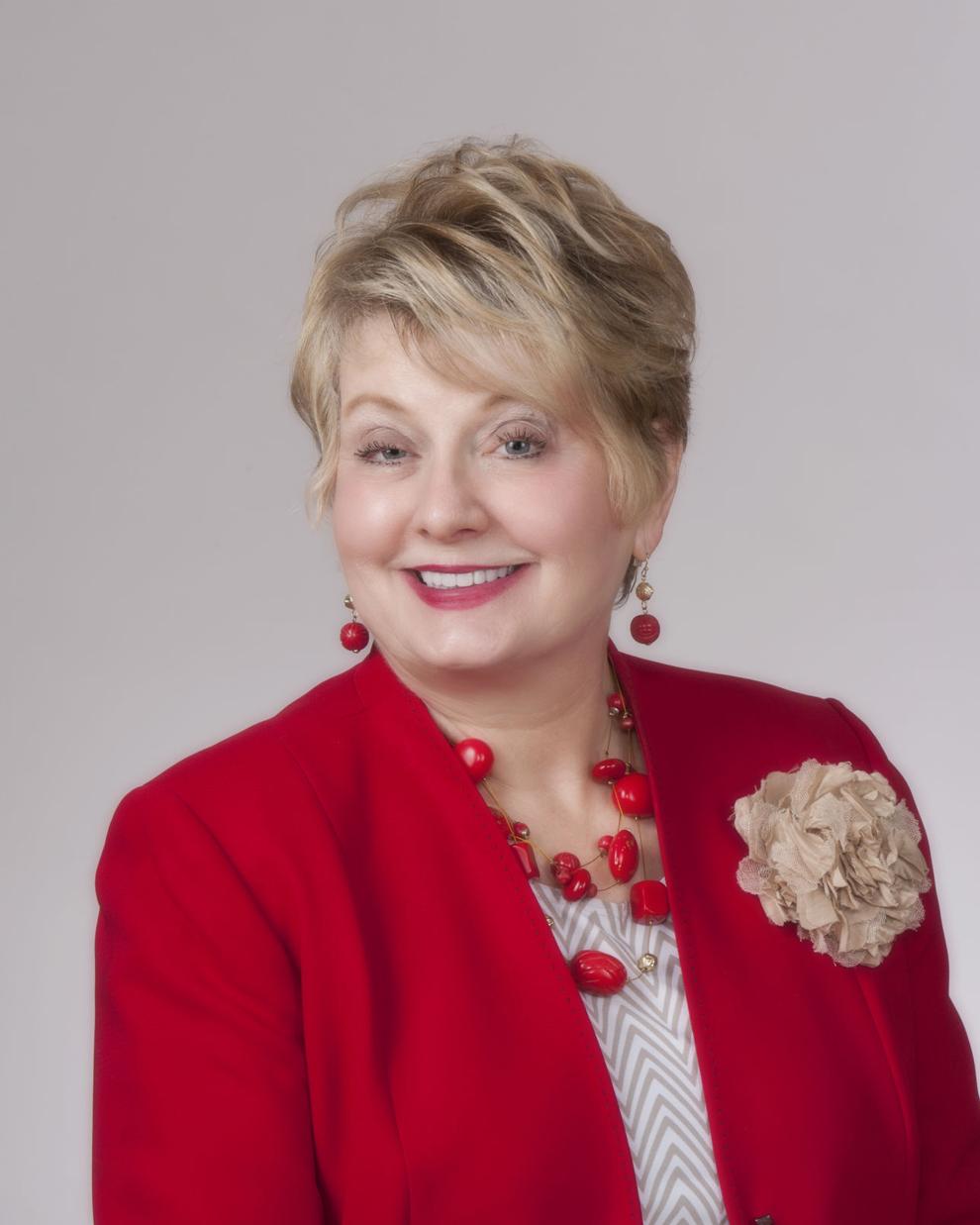 Marsha King, DNP, MBA, RN, NEA-BC, CNE, received her associate, bachelor, and master of science degrees in nursing degrees from Purdue University Northwest and her doctor of nursing practice in systems leadership from Rush University. She also has a master's degree in business administration. Certified as a nurse executive-advanced and a certified nurse educator, King has extensive experience in leadership positions in clinical, administrative, and academic environments as well as 21 years' experience as a chief nursing officer.
A member of the Indiana State Board of Nursing and president for four years, King 's work on high fidelity simulation in a nursing educational setting was recently published. She has received the Sagamore of the Wabash Award, Northwest Indiana Influential Women in Education 2016 and most recently the 2017 Athena Award, for leadership and mentoring of women. She is a member of the executive leadership team for Go Red for Women and a board member of the Lake County American Heart Association. She also sits on the Area Health Education Center Advisory Council. She volunteers at Holy Spirit Catholic Church and sits on the Finance Committee of the parish. She also lectures on a variety of topics at a local, regional, and national level.
Jennifer Philbin, dean of nursing, Ivy Tech Community College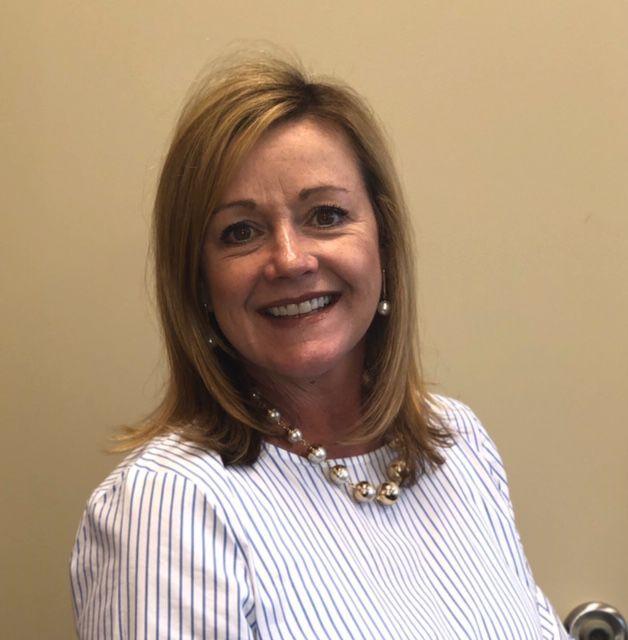 Jennifer Philbin, MSN, RN, received her bachelor's degree from Lewis University in 1996 and her master's from South University in 2009. She has been in academia for more than 15 years at LPN and RN programs in Illinois and Indiana. In her current role as dean of the School of Nursing at Ivy Tech, Philbin has overseen the LPN, RN and LPN to RN educational tracks for the Ivy Tech's Lake County campus for the last 4 years.
Philbin has also worked in multiple areas in nursing from medical/surgical, hospice, home health and organ procurement. However, her passion remains in the Community College to provide quality nursing education to the Region. She also is an ambassador for the National League for Nursing, a nursing education organization.
Philbin lives in St. John with her husband, Patrick, and their four children.
---
Nurses: The Heart of Health Care is published by the Marketing Team of The Times of Northwest Indiana.
Rebecca Brown, RN, ACOS, Kindred Hospital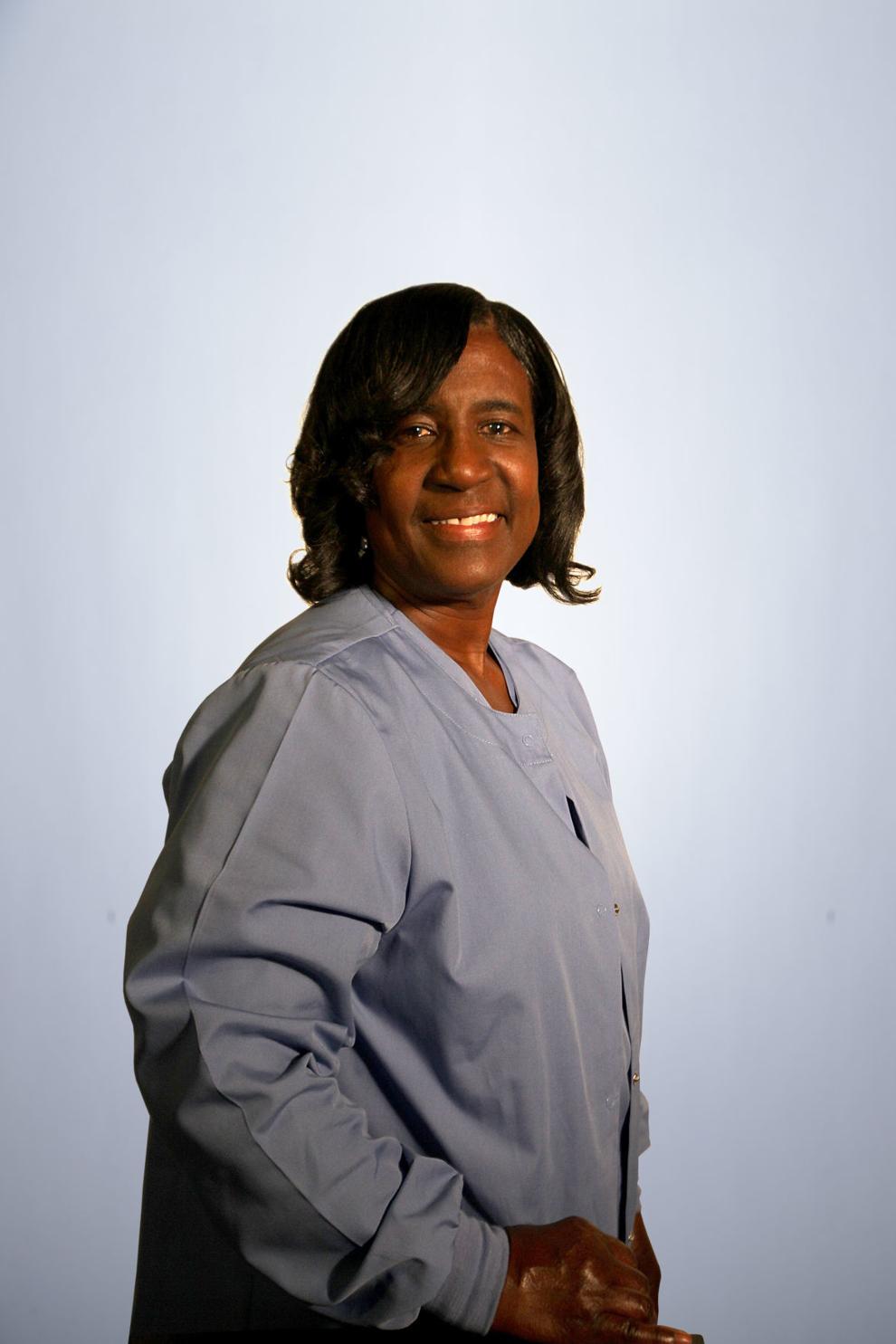 "I have trailblazers in my family," says Rebecca Brown, RN. "Aunt Cookie was the first nurse in my family and was my mentor."
Brown's sister Janet and Sadie Blackman, then a nurse at St. Margaret's in Hammond, now a part of Franciscan Health, also  inspired her to be a nurse.
Brown was in the helping profession when she went back to school at Purdue University Calumet in 1991 , then transferred to South Suburban College in South Holland. Working full time, it took her 10 years to get her RN. "I had some barriers, but that's OK. I tell people, 'Don't you ever quit.' "
Brown had a 3.15 grade point average and, "I was so godly proud of what the Lord was doing for me."
Her training was at St. Catherine's Hospital in East Chicago and she received her RN license at Kindred Hospital, where she's worked for 17 years. Now 64, her continued dedication is one reason for being selected as a top nurse in the Region.
A few months ago, a family she knew needed help with a patient at home being fed intravenously. "If people call me and I can get there, I'm coming to see them."
A licensed missionary at True Vine Church of God in Christ in East Chicago, Brown says her faith informs her work.
"I pray with the patient's family. I ask the Lord for strength and guidance and to give me what to say. I don't force myself on people; most of all I'm there for them medically."
She would get up at 4 a.m. before work to tend to a nephew's family member in hospice care at home. "I decided she needed that care more often than the home nurse was able to come to the house."
When a patient isn't going to make it, "I try to be a pillar of strength, knowing the patient is about to make that transition to pass away. I'll pray with the family. Sometimes just your presence helps."
Brown's cousin Angela Davis, who nominated her, recalls a time of worry and anguish about a year ago. Her mother was a patient of Brown's, and it became clear her mother wasn't going to survive. "Words cannot express how much care and love Becky gave not only my mom but our family. Becky comforted me, prayed for me, held me. She gave more courage and strength.
"My mother passed away but I know she was loved and cared for by Becky … (with) compassion, love and diligence."
To recharge after so much care, says Brown, "I pray, read my Bible, ask the Lord to help me be a light and a humble servant."
And she relies on the support of her husband, children and church family. She adds with a laugh, "I do like shopping, Lord help me, I like shoes and boots. And I like to travel."
Now her younger sister is catching the inspiration, pursuing a nursing degree.
Says Davis, "If you look up the definition of a nurse, Becky's picture should be there."
Carol Burns, RN, BSN, St. Mary Medical Center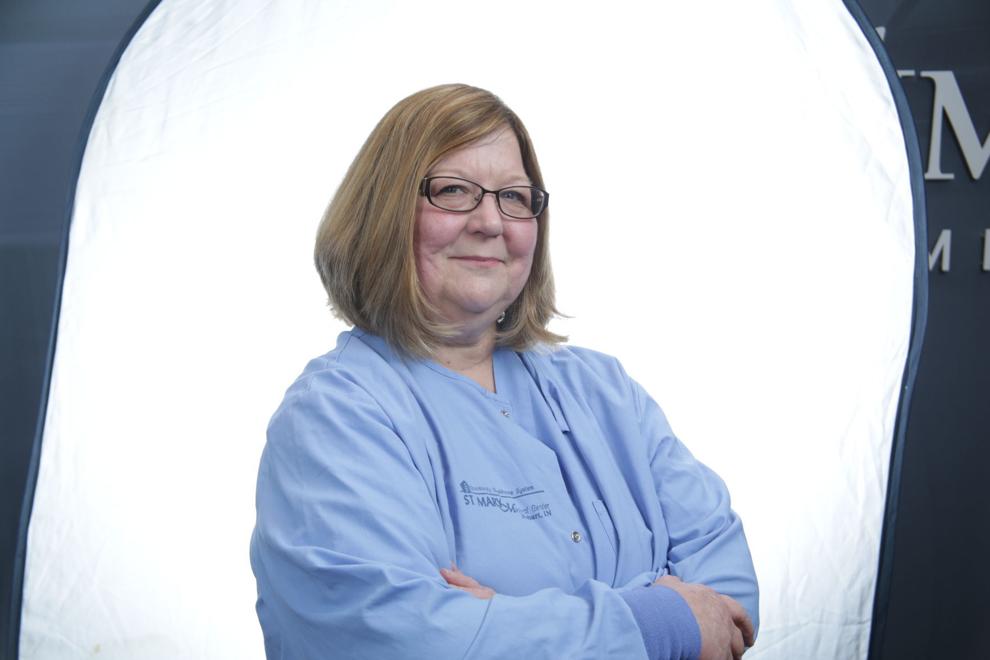 A nurse for 40 years, Carol Burns has served as a mentor to the nurses she has worked with, always available to answer a question, talk through patient care, teach new techniques and lend support.
Yet, not once, has she stopped learning. She may be considered a teacher to many at St. Mary Medical Center, especially nurses learning the ropes as they begin their careers. But she considers herself a student of her profession, always willing to learn new techniques as a surgical nurse so that patients receive the best care.
"Everything is always changing in surgical care," Burns said. "Nursing is a very actively changing career. Different medications, ways to treat things. You're always learning. Your mind is never not learning."
In addition to being a team player, she was a team leader for several years, serving as a charge nurse in the surgical department at St. Mary. Before beginning her career at what used to be St. Mary's Mercy Hospital in Gary, Burns working in nursing homes and as a nurse's aide during high school.
It was then that she realized she wanted to spend her career helping people.
"It was rewarding," the Valparaiso resident said. "There were people who didn't have family, and you could help make them feel better."
But rather than work in a chronic care setting, she preferred acute care and ultimately chose to become a surgical nurse.
"Over time, you see patients come in and out, but you're doing something where you can make them feel better right away," Burns said.
Each day is different, whether it's caring for patients who are having open heart surgery or those have gallbladder surgery.
But one thing remains the same — her dedication to improving the lives of patients, many of whom are experiencing the worst moment of their lives.
"She works very hard, and has been on call for more nights and weekends than I can count," says her daughter, Kris Burns. "She refuses to leave the hospital position to work at a small doctor's office or clinic because she loves helping people, especially in emergency surgery situations."
Burns' sister, Marlyce Farabaugh, says it's that dedication that makes her the go-to person in surgery at the hospital.
"Carol is a great example of medical care at its best," she said. "The surgical staff are not the only ones who depend on her. The surgical physicians do as well because she has worked with so many of them over the years and contributes so much toward the success of their surgeries."
Going "above and beyond" not only for her co-workers and patients, but her family as well, has created "truly an angel here on earth," Farabaugh said.
"She exemplifies the best in nursing due to her knowledge and abilities, along with the empathy and care for others she has always shown," she said.
At 62, Burns says she plans to care for patients for another three to four years.
"It's a very active job and it's hard on your body because we lift, we move, we run," she said. "As long as I can do it, though, I'm going to continue. It's a good job and very rewarding."
Debra DeBoer, RN, CCM,Franciscan Health Dyer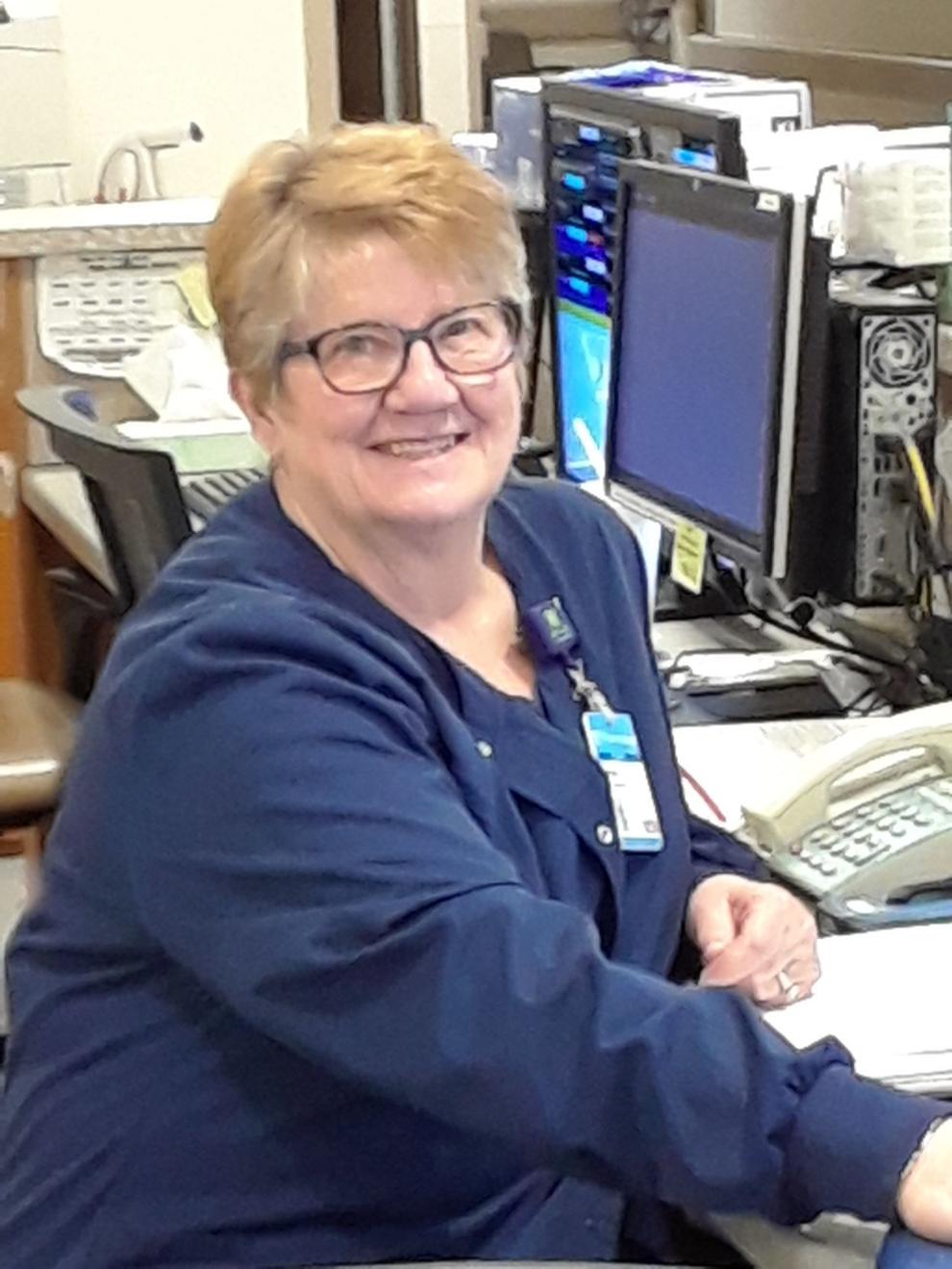 Debra DeBoer remembers telling her kindergarten teacher that she would be a nurse when she grew up. She seemed destined to go into the health care field; it was her calling.
She joined the future nurses club at Illiana Christian High School and went to Evangelical School of Nursing right after graduation. Four decades later she is still doing the tough job of caring for patients, but also cherishing the opportunity to make a difference in someone's life.
For these reasons, DeBoer has been selected as a top nurse in the Region.
DeBoer is the emergency department case manager at Franciscan Health Dyer. She started there right out of nursing school 40 years ago when the hospital was known as Our Lady of Mercy Hospital.
During her four decades at the hospital she has worked in several roles, including wound care, home care, emergency room nurse and sexual assault nurse examiner. She has been in case management for 15 years. "Nursing gives you a lot of opportunities in a lot of different directions all within the same building," said DeBoer.
Being able to help people at all levels of care is what DeBoer likes best about nursing. "I think it's about being able to help people at all levels of care, whether it's a phone call from a friend asking you to look at a son's cut or splinter to seeing people on the worst day of their lives and walking them through that in the ER," she said.
Being a nurse is more a way of life than a profession to DeBoer. "I think it's more of who you are and not what you do. I think nurses think differently than other folks do," she said. "I laugh when someone says they are a retired nurse because there's no such thing."
The job is also very much about teaching, and DeBoer said it can be a challenge to teach people how to take care of themselves in language that they can understand.
"She has sacrificed time with her family to care for other families working as an RN and case manager with Franciscan Health for the bulk of that time. Each day she has worked selflessly for the betterment of her patients, their families, and her fellow nurses and doctors," said her daughter, Dana Smith. "There were so many times she came home from her shift and has cried for and prayed for her patients. Her heart is for nursing, her family and her world and my heart is warmed and encouraged by her every day."
DeBoer has been married for 40 years and is a mother of two and grandmother of five.
"Debbie goes above and beyond for her patients," said her co-worker Brandy Hawkins. "She worked a whole year solo in her department working long days and nights to ensure her patients' needs were met. She's totally awesome."
Cindy Fultz, RNC-MNN, Porter Regional Hospital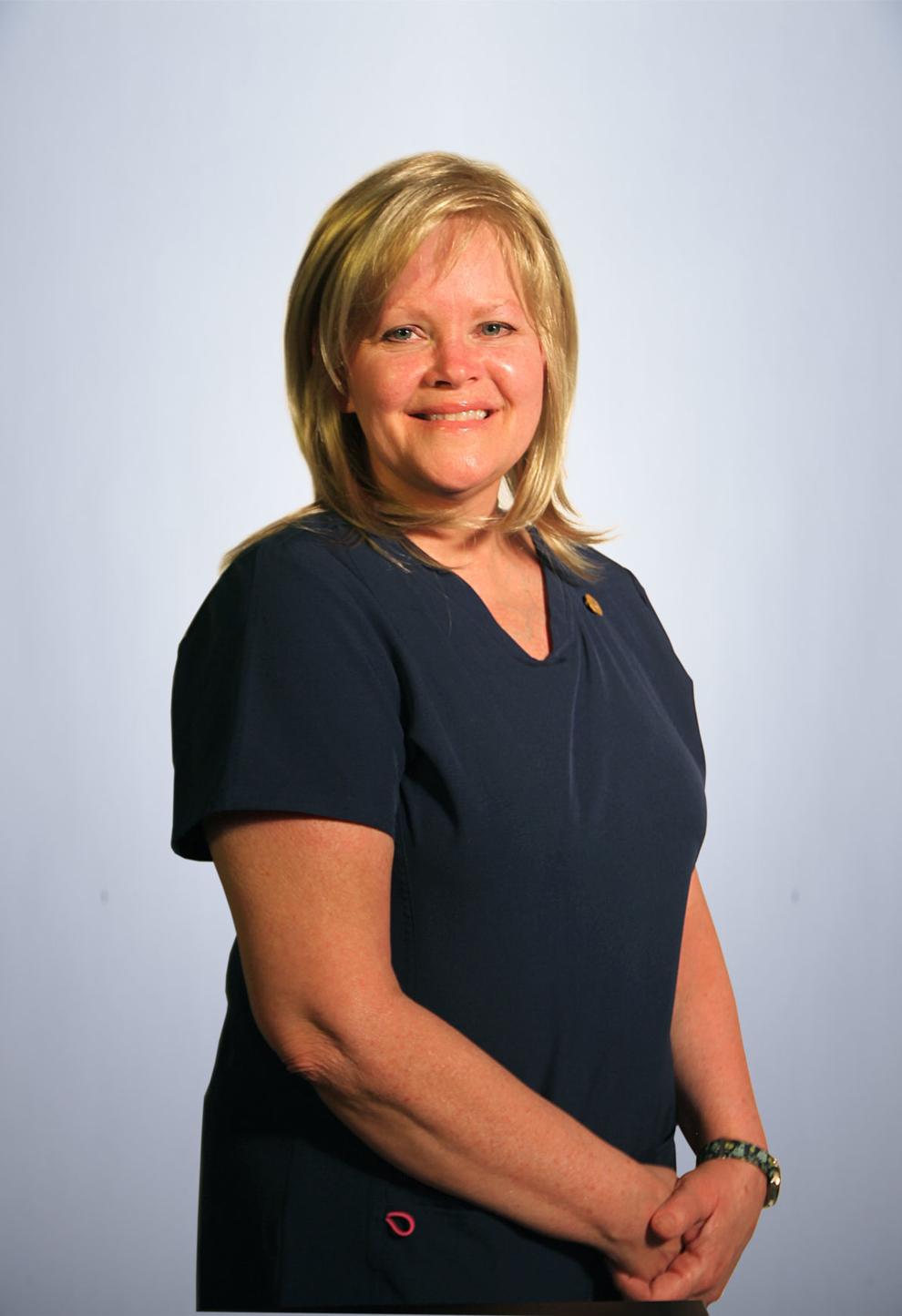 Each day is a novelty shaped by unique circumstances, unexpected challenges, and new faces that come with providing maternity care services for veteran Porter Regional Hospital nurse Cindy Fultz.
"Every day is so different from the one before, and it's so rejuvenating to come back each day to a new day," she says. As an OB nurse, much of the novelty comes from the joy of nurturing new lives and families but many days bring difficulties, too. The trials have shaped Fultz as much as the celebrations have. "If you have only easy days, you're not going to be a good nurse."
Fultz is living out graceful excellence refined through trial as she cares for patients while undergoing treatment for breast cancer. A small tumor was discovered during a routine mammogram in October 2018. She underwent a lumpectomy, followed by chemotherapy sessions slated to be followed by radiation. Her cancer was caught early and her prognosis is good, but chemotherapy often led to complications and exhaustion. Nonetheless, Fultz continued to work throughout much of her treatment.
Co-worker and fellow nurse Alex Linz recalls Fultz's professionalism and kindness during her nursing orientation three years ago. "I always heard how nurses 'eat their young,' but not Cindy. She was kind to me, taught me everything she knew, and gave me so much reassurance and confidence."
Linz is amazed and encouraged by how Fultz's professionalism and care continued undeterred throughout her cancer treatment. "This year has been a rough one for Cindy, but she still comes to work in between chemo treatments with that same beautiful smile. She is going through the most difficult time of her life, and yet still manages to make each new mom feel special and loved. She answers every paranoid new parent's questions, and holds every baby with compassion and care. She is a remarkable human being, and the best nurse I know."
Fultz says that her aunt Doris inspired her to be become a nurse. She recalls getting her tonsils out as a child at Ross Clinic, where Doris worked as a nurse. While in recovery, Fultz was awed when Doris walked out in full uniform with a bag of safety suckers. "I always looked up to my aunt Doris. She's the kindest, most generous, and most intelligent person I've ever known. And, when I saw that, I thought, 'That's exactly what I want to do.'"
She started her nursing career as a medical-surgical nurse, but it was her experience as a mother that inspired her to be an obstetrics nurse. Fultz says, "It was the most wonderful time in my life and I wanted to be a part of that in other people's lives. It's a great fit and I've never looked back." Fultz has spent 26 of the past 34 years of her nursing career in obstetrics, and has worked at Porter Regional Hospital for the last 17 years. "It's such a privilege to be around when mothers are having their babies."
Privileged is also how Fultz describes herself in regard to her husband, Jesse, and three grown children, Alyssa, Jennifer, and Natalie. Her children inspired her to become an obstetrics nurse, and her husband provides the continual support and encouragement necessary for nursing. "I couldn't be the nurse I am without Jesse," she says.
Fultz's experience as a cancer treatment patient has deepened the compassion she brings to her job each day. "My experience with cancer has been scary. Being a patient reminded me that my job may be routine but the experience isn't routine to the patient. I think it's good for everybody who gives care to receive care. I'm grateful for the refreshed compassion my experience brought me."
Ana Bran Guzman, BSN, RN, CBPN, St. Mary Medical Center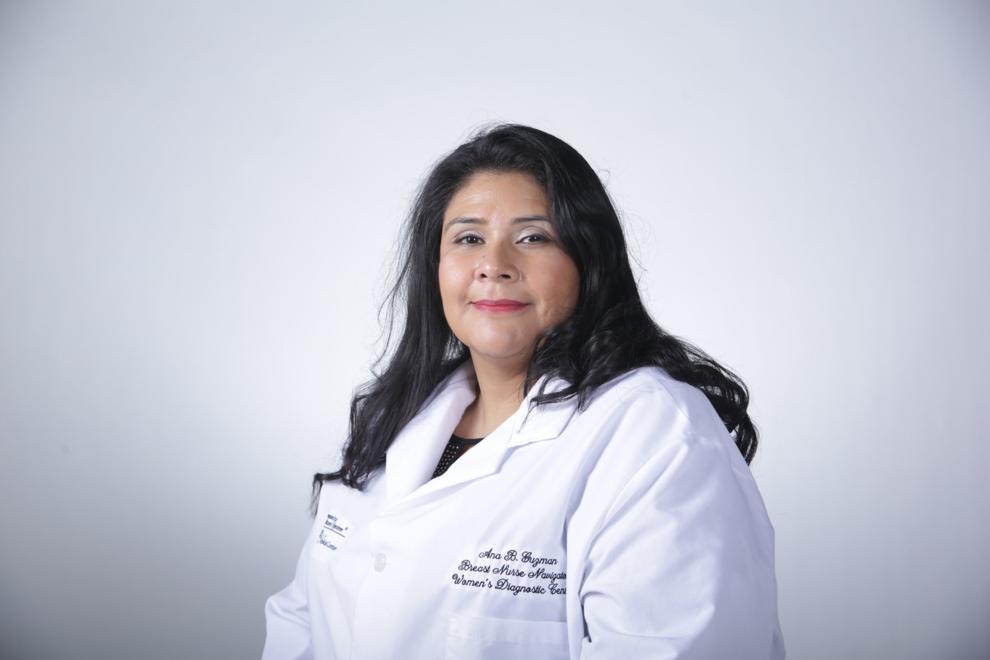 Even in elementary school, Ana Bran Guzman knew she wanted to help people by being in the medical field.
She has achieved those goals and done it so well that she has been recognized as one of the top nurses in the Region.
"I was the third of four children, and I was always taking care of my siblings," Guzman said. "When I was in high school I wanted to be a radiology technician, and I started out to be that, but I missed the deadline to apply. Nursing was the second option, and I was accepted into that program right away at Indiana University in 1994."
After graduation, she started in the medical surgical unit, but, as she gained  more skills, she moved into other areas. This occurred every three to six years first at St. Catherine Hospital in East Chicago and, since 2012, at St. Mary Medical Center in Hobart.
"I've always been lucky that every specialty I've been involved in has opened the door to do more," she said.
Her progression in her 20 years in nursing saw her go from med-surg to same-day surgery and recovery and then the gastrointestinal lab. When radiology needed a nurse, she snagged the position.
As the hospital's first radiology nurse, she become a breast navigator, serving as a liaison and advocate for breast cancer patients.
"When the patient comes in with lumps, we get them ready for a biopsy and work with them to relieve their anxiety. People have a fear of the word 'cancer.' We want them to know they are not alone, and we make the appointment to see a surgeon or a medical oncologist.
"Throughout the years, I've been encouraged to go to seminars to be familiar with the new technology. We used to have to do additional imaging and other tests that would take a week or more. Now we can get same-day reports if there isn't a problem. A day or two if there is a lump."
Guzman said she gives the patients her phone number and tells them to call or text her at any time with concerns they might have. Married for 10 years, she and her husband, Roy, have two children.
Though she said she didn't know she was nominated to be a top nurse until she saw it on social media, patients told her they voted for her.
She similarly got plenty of support from coworkers including Donna Fiatak. "Ana is an amazing, compassionate nurse," Fiatak wrote in nominating Guzman. "She works closely with our patients who have breast biopsies and works closely with them when they are diagnosed with breast cancer. Patients are scared and at times do not know what is going to happen next. She guides them through the process and is there for her patients. They are never alone. Her coworkers and physicians have the utmost respect for her."
In memory of: Amanda Repay, RN, FNP, MSN, UChicago Medicine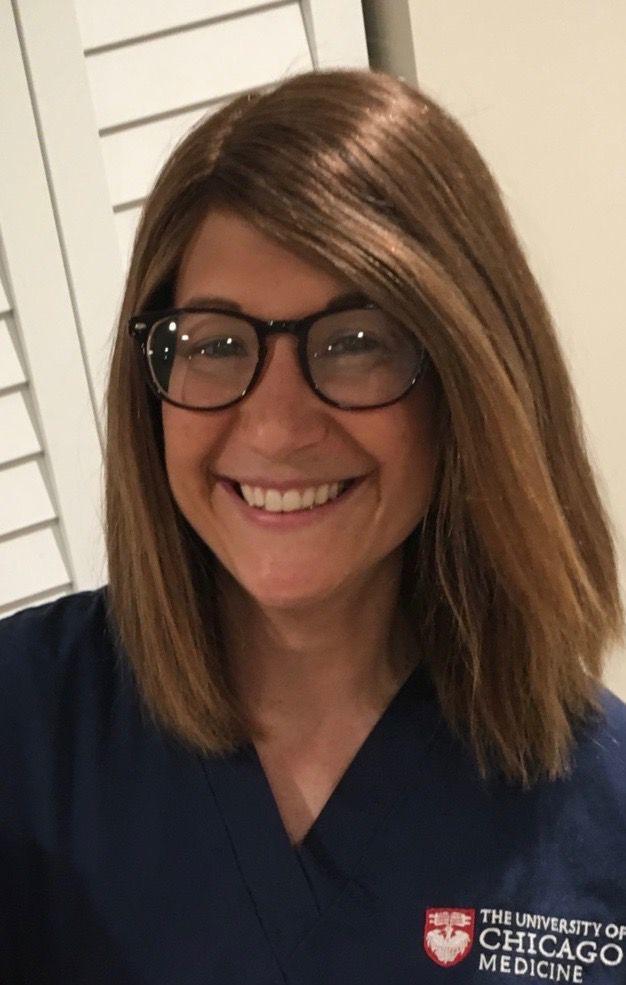 "I don't know a lot of people who really love their job. Amanda was lucky that she found the thing she loved, and nursing loved her back. As an authentic, kind, loving person nursing was truly her calling," said Angela Jones, a very close friend of nurse Amanda Repay.
Amanda Repay was a loving wife, mother, daughter and sibling, a good friend and a devoted nurse. In October 2017, she was diagnosed with breast cancer while pregnant with her first child. On Feb. 8, 2019, Amanda passed away at 33, when her baby was just 1.
Amanda received a bachelor of arts degree in communications with a minor in organizational leadership and Supervision from Purdue University, West Lafayette, in 2008. She returned to school and obtained a bachelor of science in nursing from Olivet Nazarene University in 2015. In February 2018, Amanda completed her master of science degree in nursing from Olivet Nazarene, becoming a Family Nurse Practitioner. Her husband, Michael Repay, will accept her degree in May.
Amanda also earned many professional certifications while working on the surgical oncology team at Northwestern Memorial Hospital and in the Cardiovascular and Thoracic (CVT) Surgical Unit at UChicago Medicine.
Michael said that of all her accomplishments, the one Amanda was particularly proud that she rose to the occasion every time she encountered challenges.
"She enjoyed learning new fields of study," Michael explained. "Amanda was dedicated to nursing. She had a curiosity for it, and it drove her to accomplish a lot in a short time, never stopping nor slowing down at all."
Stephanie Meletis, nurse educator in the UChicago Medicine cardiothoracic unit attested to Amanda's dedication. "Amanda loved being a nurse and helping people. She worked until the last few weeks of her illness caring for others, although she needed to be cared for herself. She was strong and selfless, compassionate and resilient, and a model nurse to those on our unit."
Mia Paciorek, Amanda's friend and co-worker, noted that throughout her treatments, many co-workers and none of Amanda's patients knew of her diagnosis because she never complained and continued to be a hard worker. "Amanda exemplified selflessness in her practice."
Michael said that being named a top nurse in the Region is a nice honor for Amanda. "She entered the field of nursing later in life, and because of her experiences caring for her grandmother and the nurses who cared for her, Amanda appreciated the value of the profession and the rewards for doing good work during difficult situations."
Jones, who nominated Amanda for this recognition, said that the two became friends when they played soccer together as tweens. "Back then, being two years younger than me, Amanda was like my little sister, and she looked up to me," said Jones. "Later, it was I who looked up to Amanda. Always seeking to better herself, she was a true inspiration."
Alexander Serrano, RN, BSN, Franciscan Health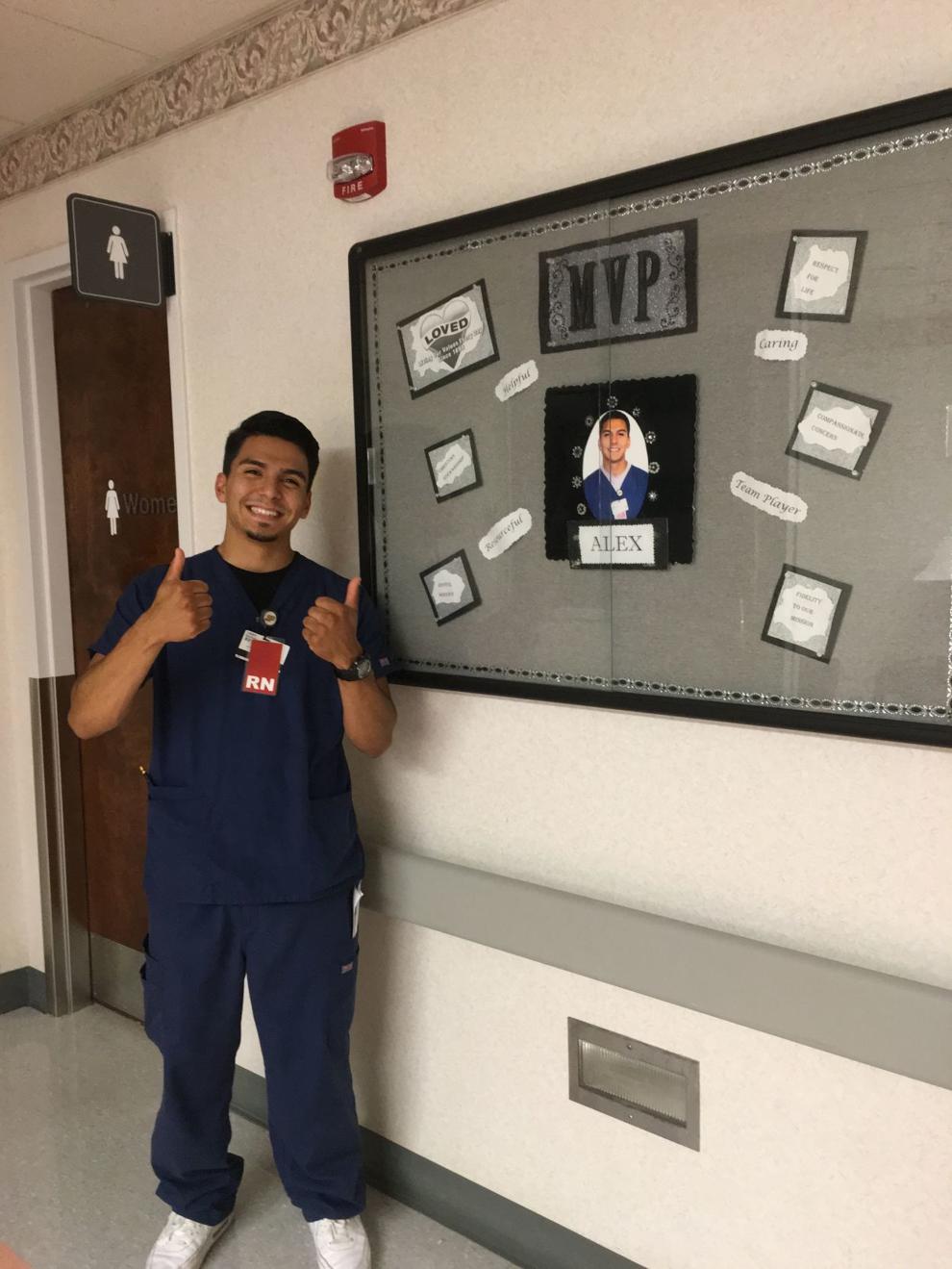 For Alexander Serrano, nursing is more of a calling than a profession.
"I stumbled upon the nursing field through an event that happened my junior year of high school.  I remember I was walking down the hallway and not too far ahead from me I witnessed another student fall to the ground and start to have a seizure," Serrano says.
"I remember wanting to help but feeling frozen because I had no idea what to do ... from that day forward I was inspired to pursue a career that would give me the skills and knowledge to act quickly and help out in those situations."
Serrano has been working for Franciscan Health since 2015, when he started as a nurse on a medical floor, and then became a full-time nurse in the Emergency Department.
Tina Partain, nurse supervisor at Franciscan's Hammond, Munster and Dyer campuses, says Serrano's willingness to help out is extraordinary.
"He works every floor. He's an ER nurse but he'll work rehab, anywhere in the hospital. A lot of nurses would say 'that's not my practice, I'm not comfortable with that.' A lot of people just don't like to float in general, but he's all about it. And he still likes his job," she says.
According to Serrano, the hardest thing about nursing and the most rewarding are very closely related.
"It's difficult working with someone when they are at their most vulnerable state," he says. "However, it's equally rewarding being a part of a patient's journey through illness and wellness. ... You are trusted to provide comfort, compassion, and security to someone during their uncertain moments in life," Serrano says.
Serrano says the secret to his success as a nurse and as a team player is his love of learning, which goes back to his experiences at Munster High School, from which he graduated in 2011.
"That move to Munster highly influenced who I am today by surrounding me with great teachers who guided me through high school and prepared me for college," Serrano says. "Socializing with my peers who all had different cultures and backgrounds also expanded my values and appreciation of life."
Partain says Serrano's also is gifted with the ability to help agitated patients.
"He doesn't talk back, he's just really compassionate," she says. "He really talks to the patient and usually he reels them in, you know he brings them back to his level."
Serrano's nursing philosophy reveals some of the reasons his approach is so effective, an approach that has led him to be recognized as a top nurse in the Region.
"The most important thing you can do for a patient is to be empathetic and listen," he says. "I believe this sets the foundation needed for a patient to be receptive to their treatment and patient education needed to better their health.
"If you can show a patient early on that you value their input and feelings, it can make a world of difference."
Geri Smith, RN, BSN, Franciscan Health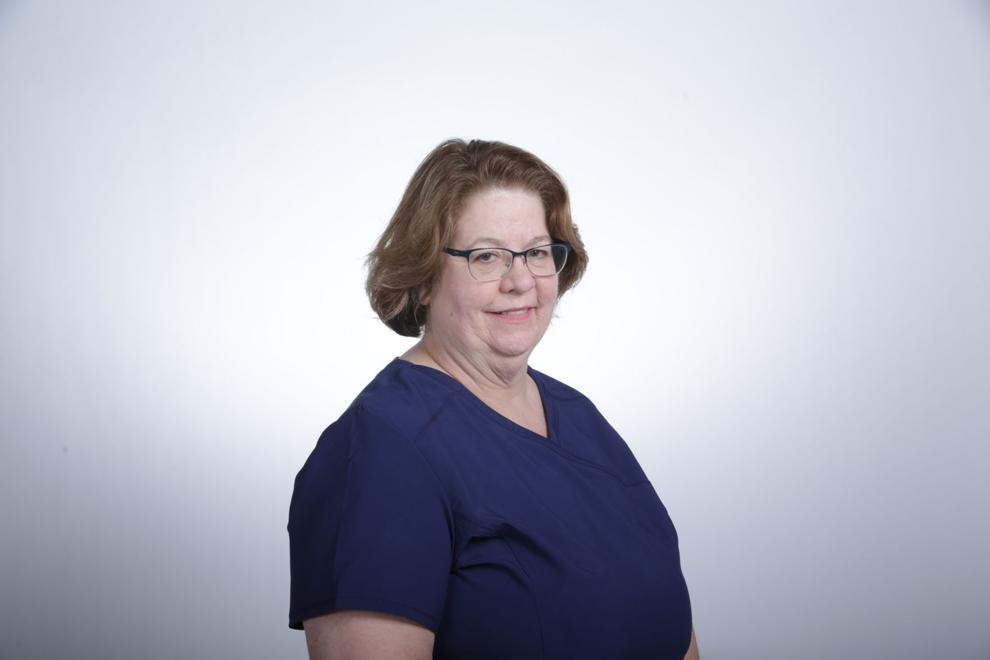 Helping others is in Geri Smith's blood.
The Griffith woman has been involved in nursing for about 40 years, and her attraction to the field started at a young age.
While growing up in Chicago, Smith's mother was a nurse.
"I remember seeing her dressing up in her whites and going to work," Smith said of her mom.
Because of her strong connection to nursing, Smith knew exactly what she wanted to bring to school one day for a show-and-tell session.
She chuckled as she explained how she brought in a syringe with a needle that she wanted to show her classmates.
Smith's teacher at the time was quick to take the item away for safe keeping the moment Smith was about to present it to the class.
The show-and-tell incident may have ended differently than Smith expected, but it didn't diminish her attraction to nursing.
Smith received her bachelor's degree in nursing in 1982, but it wasn't too long before she decided she wanted to go back to school for more specialized medical training.
Smith said it was a few years later when she noticed there was a need for wound, ostomy and continence nurses.
She said patients needed to learn how to take care of themselves, but many weren't receiving the instruction they needed at that time.
Smith became an advanced practice wound, ostomy and continence nurse more than 30 years ago so she could provide greater assistance to her patients.
Smith said she enjoys teaching others, and she gets to do that as a nurse. In her specialized field, she also is able to help others when it's greatly needed.
"I like to put the patient back in patient-care," said Smith, who works for Franciscan Health.
Not only has Smith helped teach patients how to take care of themselves, she also has trained and educated many nurses throughout the region, said Michelle Rivera, a coworker of Smith's.
"She is kind, sweet and helpful to all that she meets, including patients, coworkers, family and friends," Rivera said, "She is my inspiration as a wound care nurse."
In the wound, ostomy and continence field, Smith will "look at all the things people don't want to look at," but she isn't bothered by that.
She knows she's around to "take care of whatever they need," she said of her patients.
Smith said many of the procedures her patients need are painful, and it is her job to get her minds off the pain.
She does so by entering her patients' rooms with a smile, and using humor to help put them at ease when they are struggling.
"It just seems to help," Smith said.
Many have noticed how dedicated Smith is to her patients.
"She is genuinely concerned for the welfare of her patients and the patients' families, providing compassionate, empathetic, selfless care," said Melissa Romeo, another coworker of Smith's. "Geri has many times assisted patients and their family's needs, such as receiving assistance with obtaining supplies and care, additional education and addressing areas of concern."
Rodney Vezmar, RN, Community Hospital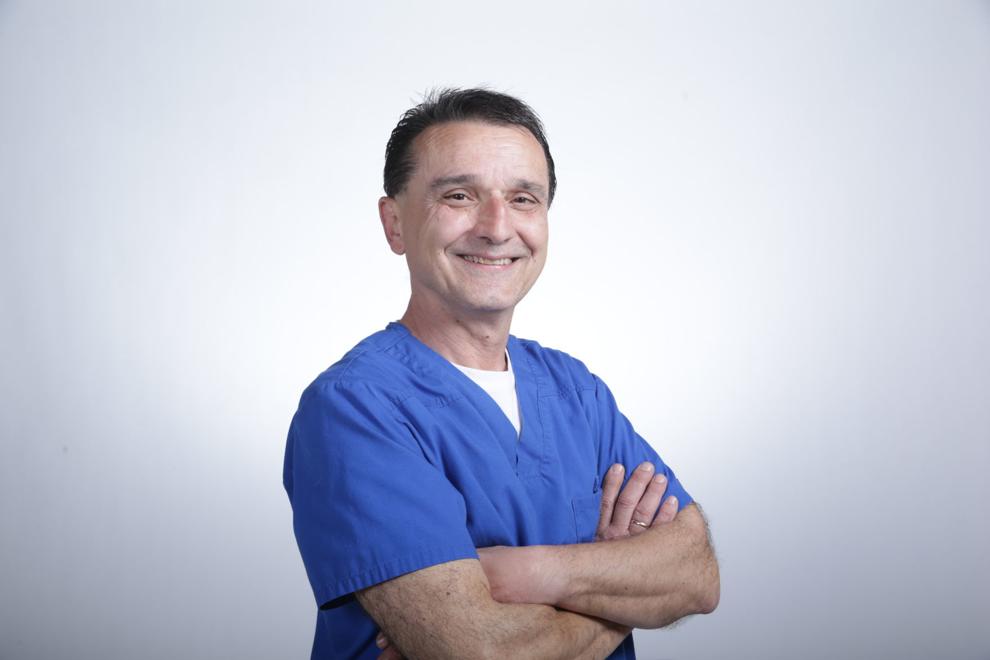 Rodney Vezmar transforms a "difficult stick" into a relieved patient by combining his medical experience, education, and love for what he does best.
The tension in the room has increased, and the nervousness is now irritation. Family is upset, the patient is afraid and usually in pain.
In strides the 59-year-old. He pulls up the waste can, sits down next to the patient, and shares a smile as big as sunshine.
While he chats, he flawlessly inserts the troublesome IV in less than 1 minute and asks the patient why they're visiting Community Hospital. Within two minutes, the IV has started, the tension is gone, and the patient is talking.
Just another day in the life of Nurse Rodney Vezmar, IV Therapy specialist and one of Community's most valuable health care professionals.
"I'm doing what I was meant to do," he said. "I love helping people, and I've been blessed to find the best way to help them through health care."
Any medical professional with hospital experience knows how crucial peripheral IV access can be. Getting fluids and medications into a critically ill or injured patient can make or break the effectiveness of their treatment.
At best, a difficult stick — a patient whose veins make inserting a needle difficult — presents a problem that can involve multiple pricks with increasing pain on each attempt, frustrated and flustered medical staff, and a delay in treatment. At worst, a difficult stick can increase medical complications.
As a member of Community's specialized IV team, Vezmar is one of the best. He gets requests for his skill set daily. "It's an art that can't be taught by a book," he said. "I have a knack acquired through experience."
Vezmar has been at Community for 23 years, doing tours of duty in ER, Cath Lab Recovery, and now IV Therapy. He came up old-school, working while going to college for his nurse's degree. He had determination, and a wife who provided the best support possible.
"He has such a passion for his patients," Lilly Vezmar said. "If I was a patient, I'd want Rodney to be my IV specialist. The health care field is hard, but he manages to find sunshine and share it with those he treats every day."
Vezmar remains humble about his talents, which bring him respect from his peers. His patients provide rave reviews about his unique abilities, and his wife remains amazed by his energy and compassion.
"He has such a thirst for knowledge," she said. "He always has his nose in a book."
Vezmar plays the guitar and spent many years as part of a band with family members that included his father. He and Lilly have two children, one getting married this year. He has no plans to retire yet, and patients across Northwest Indiana are grateful.
Ashleigh Warburton, RN, BSN, CCRN-CMC, Methodist Hospitals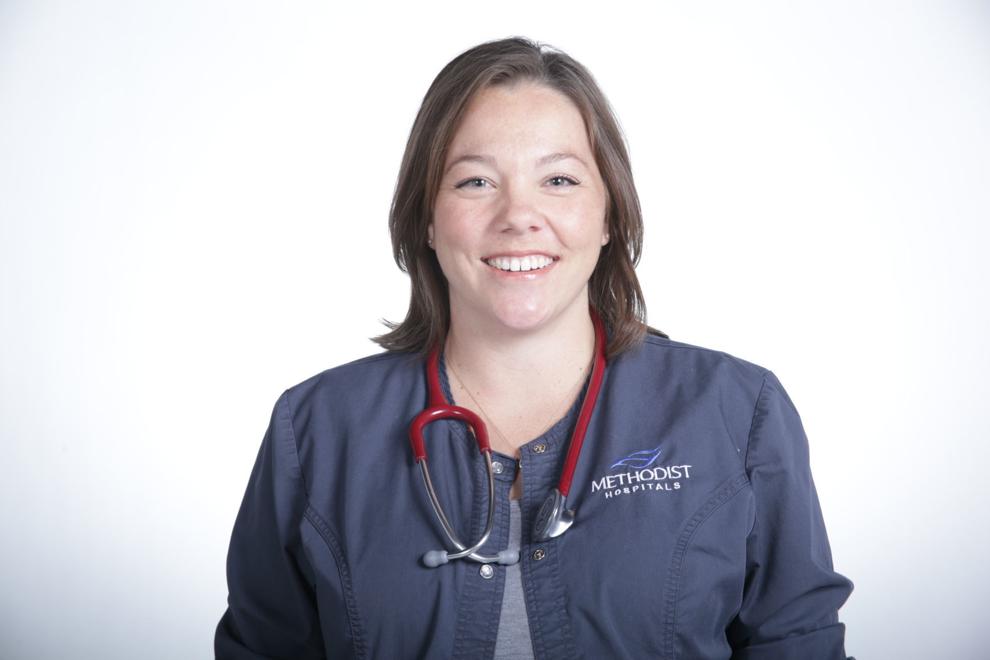 Though she knew at an early age that she wanted a career that allowed her to help people, Ashleigh Warburton wasn't sure what that would be. Like many nurses, however, she found inspiration in the joys and challenges of the profession as reflected in some of those closest to her.
"My mother and grandmother are both nurses, and they really inspired me to follow in their footsteps," Warburton says. "It turned out to be one of the best decisions I've ever made."
That decision has taken Warburton to the intensive care unit at Methodist Hospitals, a particularly challenging environment for any caregiver, where patients face long, difficult roads to recovery and the news for anxious family members is not always positive. The ICU, in other words, demands a brand of care and resilience that not everyone is built to handle, but Warburton feels it encompasses everything that drew her to nursing in the first place.
"It can be a challenge to find the right words to comfort patients and family members during their most difficult and saddest times," she says of her work in the ICU. "But it's also great to be able to use my critical thinking, multitasking and prioritization skills to collaborate with the doctors to find solutions to the complex and life-threatening problems that these patients are facing. Because when we can work together to provide the best possible patient outcomes, the reward is an immense and profound feeling of accomplishment and pride. It's so rewarding to see a patient walk out of the hospital healed and living a healthier life!"
Warburton's standout effort in the ICU has not gone unnoticed, as evidenced not only by her 2018 Nursing Excellence Award at Methodist Hospitals and this recognition as a top nurse in the Region, but also the daily admiration of her fellow nurses and superiors.
"Ashleigh is a truly exceptional nurse who always ensures that her patients receive the very best care at all times," says Methodist nursing director Sheila Pochran. "She continually looks for opportunities for new ways to improve the quality and safety of the care her patients receive and is involved in many process improvement plans throughout the organization. Ashleigh is highly respected by staff, physicians and leadership within the organization, and we are truly blessed to have her as part of the Methodist team."
Warburton looks forward to advancing her nursing career, having recently applied to a Doctorate of Nursing Practice program with a Family Nurse Practitioner specialty. But even as that next potential step of her journey begins to unfold, she'll continue to focus on the goal that brought her to nursing in the first place — helping people, every day.
"I am really proud of the nurse I have become," she says. "I feel confident in my skills as an ICU nurse, and I am ready and eager to take on any challenge my nursing career can throw at me."