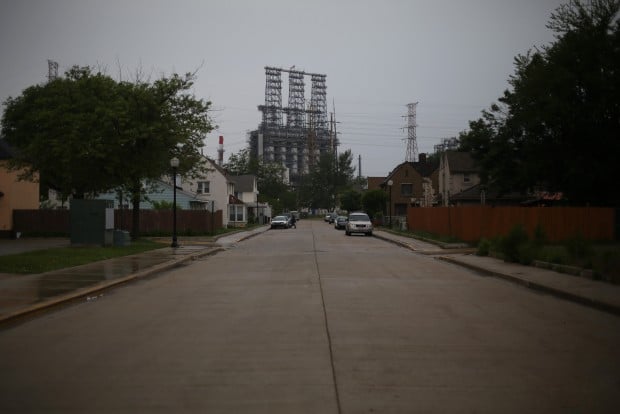 BP's first quarter profits fell in the first quarter, but the energy company is ramping up production at its Whiting refinery and does not expect significant fallout from its recent oil spill into Lake Michigan.
The London-based multinational's earnings dropped to $3.2 billion over the first three months of the year, down from $4.2 billion last year. BP's profits suffered because of lower refining margins and decreased production after a sell-off of assets, chief financial officer Brian Gilvary said.
Production has, however, been increasing at the BP Whiting Refinery after a $4.2 billion modernization project that allows it to process more heavy crude from Canada's oil sands region.
"This is a very solid start to 2014," said group chief executive Bob Dudley. "Operating cash flow was strong in the first quarter, we have seen further exploration success and upstream project startups, and the upgraded Whiting refinery is ramping up steadily. We remain confident of delivering our 10 point plan targets that we set in 2011 for delivery in 2014."
By the end of the first quarter, the refinery on Lake Michigan's southern shore was producing 200,000 gallons of heavy crude a day by the end of March, and 210,000 gallons by the end of April. Production is expected to escalate to 280,000 barrels per day over the next three months.
The refinery's spill of up to 1,638 gallons of crude oil into Lake Michigan is not expected to result in any significant fallout for the company, Dudley said. During Tuesday's conference call, he responded to a financial analyst's question about whether the company was expecting any political or regulatory headwinds after the spill.
"Back in March, a process upset in the crude distillation unit that resulted in a discharge of oil into a cooling outfall and into Lake Michigan," he said. "That clean-up was done immediately, and we managed collecting all that reached the shore. The effort was managed not just by BP, but also the Coast Guard and EPA. The estimate was that it was 15 to 39 barrels of oil. Representatives of the Coast Guard determined in the first week of April that no further cleanup work was needed. There are not any known impacts to wildlife or human health. There are no impacts to refinery production or supply. So I think that incident has been set aside."
BP is still restructuring in the wake of the 2010 Deepwater Horizon spill in the Gulf of Mexico. The company spent $700 million in the first quarter on recovery-related expenses, bringing the total cost thus far to $19.3 billion.
Those expenses forced BP to suspend dividends for three quarters after the spill. The company has since sold off $3 billion in assets, including oil fields in Alaska, to become smaller and more profitable, so it can grow earnings for shareholders. BP expects to sell off an additional $10 billion
BP announced Tuesday it would increase its quarterly dividend of 9.75 cents per share, which is 8.3 percent higher than a year before but lower than the 14 cents per share BP had paid its shareholders before the Deepwater Horizon spill.
"We're looking at value over volume to increase cash flow distributions to the shareholders," Dudley said.
The company is achieving real business momentum and saw a growth in cash flow last quarter, partly because production has been growing every month at the BP Whiting Refinery, he said.
BP's downstream segment, which includes refineries like the 1,400-acre Whiting operation, reported a $1 billion profit during the first quarter, which was down from $1.6 billion last year.