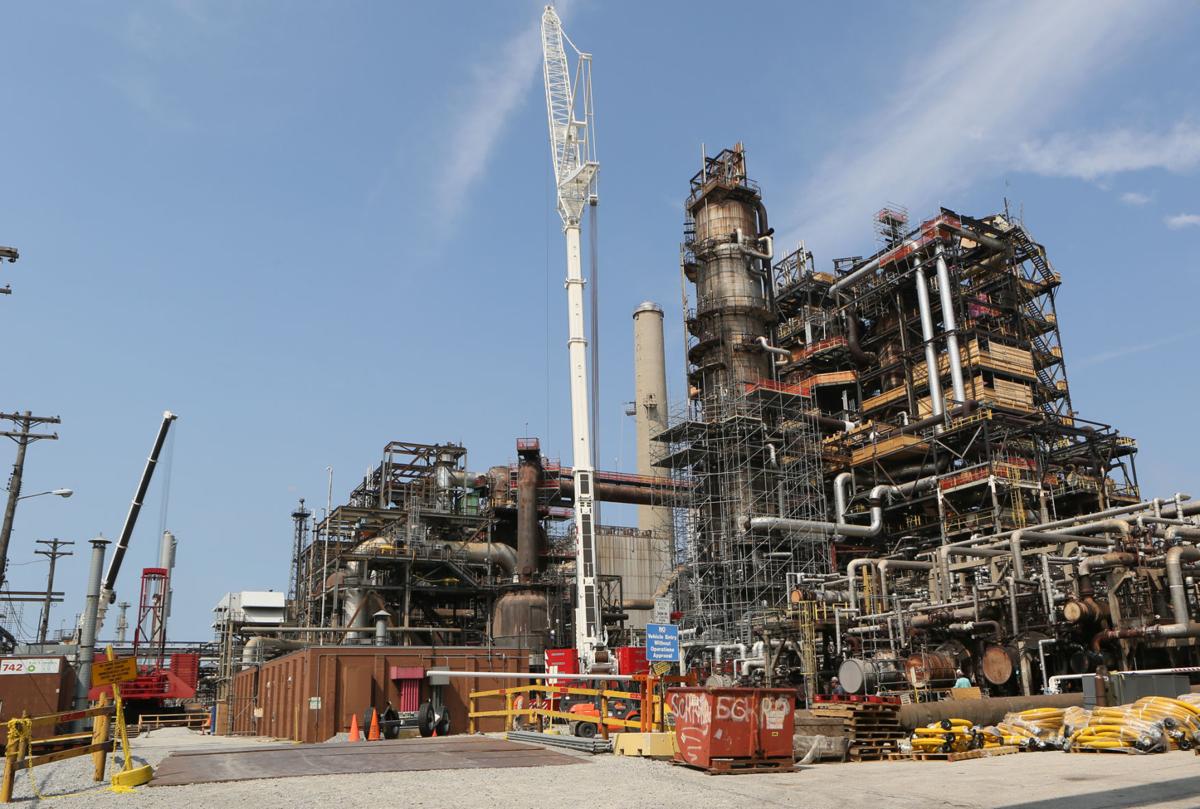 BP is looking to spin off a pipeline company that would own the pipelines that bring oil to and ship refined gasoline from the BP Whiting Refinery on the Lake Michigan shoreline.
The London-based energy giant plans an initial public offering of stock in BP Midstream Partners LP before year's end, which would be a wholly owned but indirect subsidiary of BP. The company said the move would help it grow its midstream business and enhance shareholder value.
BP Midstream Partners would be headquartered in Houston with offices in Chicago, both of which BP already operates in.
The new company would own one onshore crude oil pipeline system, one onshore refined products pipeline system, and an onshore diluent pipeline system that carry shipments to or from BP's Whiting Refinery in Whiting
BP Midstream Partners was formed as a vehicle to own, operate, develop and acquire pipelines and other midstream assets, the company said in a statement.