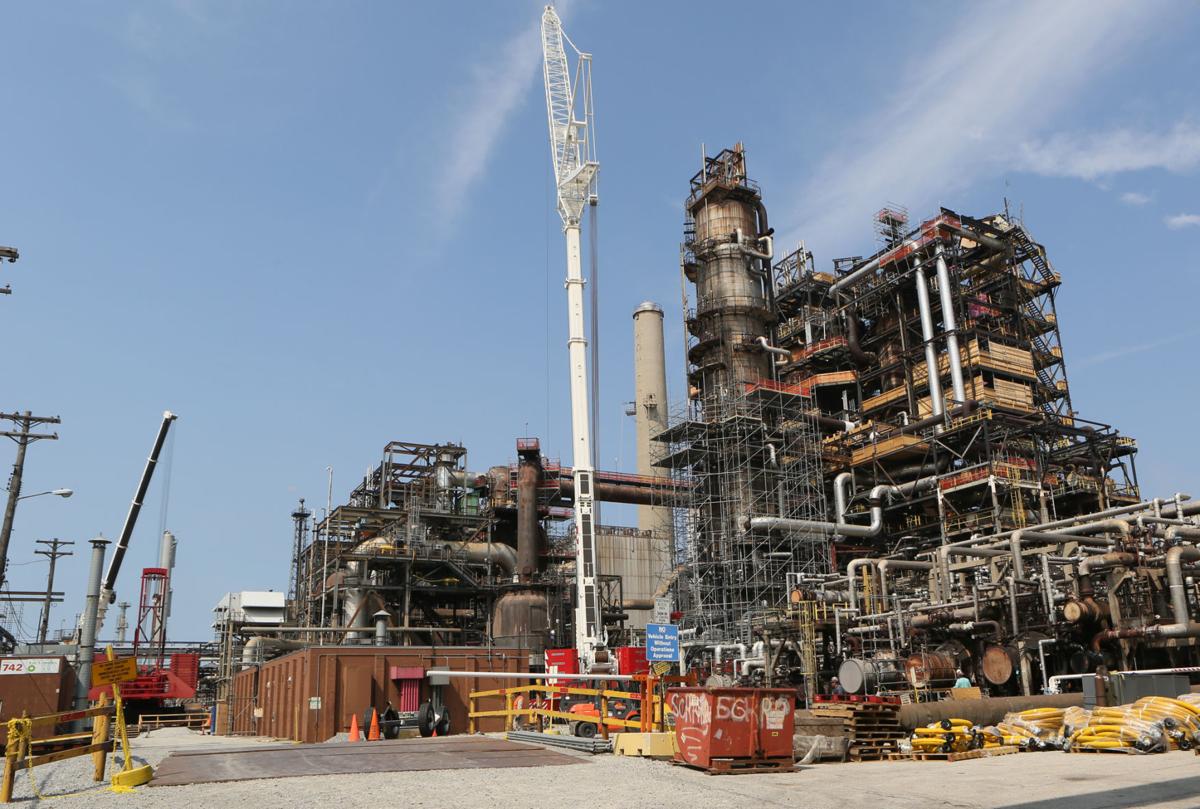 BP just completed one of the largest maintenance projects in the history of the 127-year-old former Standard Oil Refinery in Whiting.
More than 1,500 union tradesmen worked at the refinery during the peak of the project.
"We concluded a major suite of planned turnaround activity and have returned to normal operations," BP Whiting Refinery Manager Don Porter said in an email to employees. "This was one of Whiting's largest turnarounds ever, in terms of hours performed."
Contractors at the BP Whiting Refinery, the largest inland refinery in the United States, did a turnaround project, or scheduled maintenance that's done every year to revamp the equipment that produces gasoline for seven states across the Midwest. They worked on the 11C Pipestill unit, the gasoline hydrotreater, the Alkylation unit, the fluid coker unit and a vapor recovery unit.
Workers installed new safety instrumented systems, which Porter said brought some of the units "up to the highest industry standards." They also proactively cleaned the 12 Pipestill and made repairs to the Cat Feed Hydrotreating Unit.
"This was a significant and important undertaking for these units and the entire refinery," Porter wrote in the mass email. "For many of you, it involved working long days, weekends and the Thanksgiving holiday."
BP finished the project on budget and ahead of schedule, with only one OSHA-reportable injury and 1.5 million man hours without an injury that caused anyone to miss a day of work.
"Throughout the turnaround, the remaining refinery units ran reliably and to plan, though at reduced overall throughput," Porter said. "We are now on track to continue to optimize our crude slate and deliver on the potential of our refinery as we resume running up to 430,000 barrels of crude per day."
The Whiting Refinery employs more than 1,800 workers but often also has hundreds of contractors on-site to do work like the fall turnaround. BP is planning further investments like a new hydrotreater that's expected to result in hundreds of construction jobs and hundreds of millions of dollars in investment over the next few years.