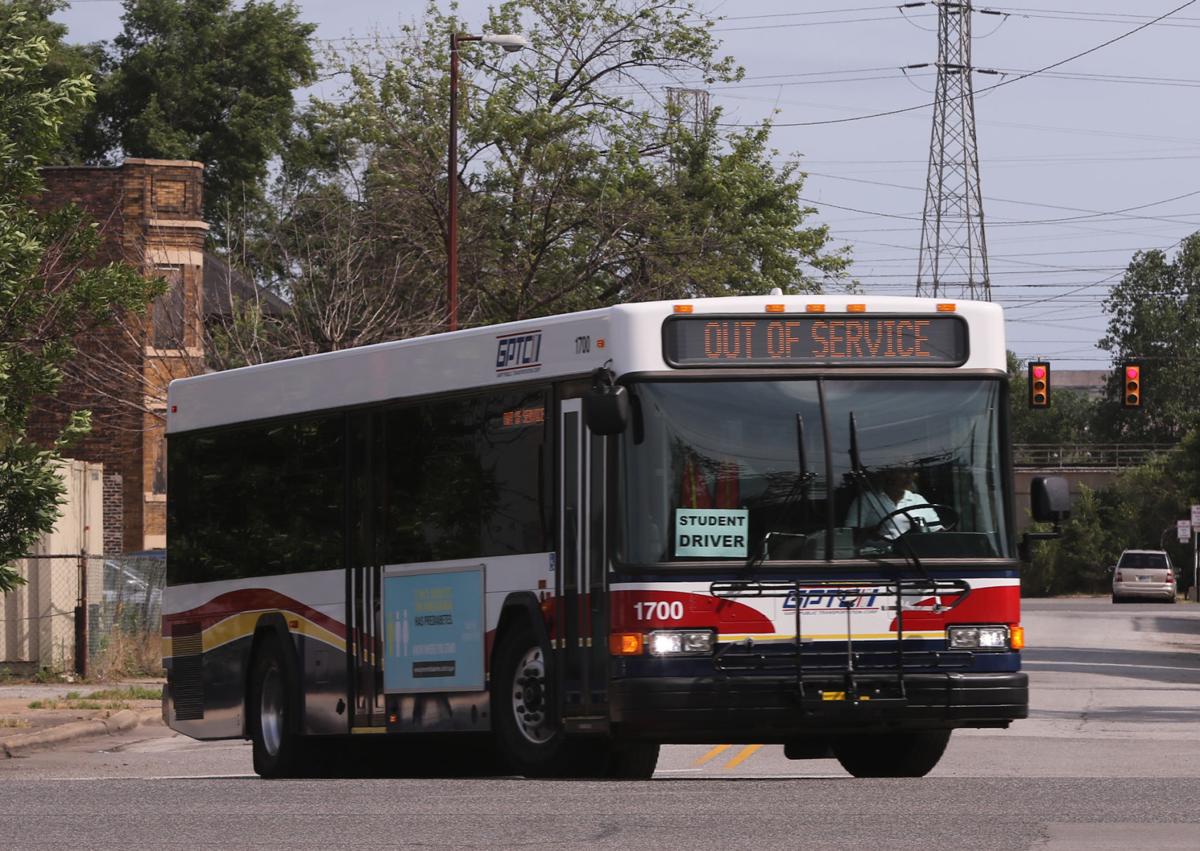 GARY — The Gary Public Transportation Corp. board of directors on Thursday approved potential service reductions that would impact its service to Hammond without additional funding.
"We have experienced a loss of revenue, some federal dollars and some local dollars, over the last couple of years," GPTC General Manager Daryl Lampkins said. He said GPTC officials identified lower-performing routes in the system.
"Once we did that, we identifield some service changes that would allow us to operate within our budget," Lampkins said.
In September, GPTC plans to reduce its Lakeshore Connection service from once-an-hour departures to once every two hours. The route runs from downtown Gary to downtown Hammond, with its westernmost stop at Sibley and Morton.
Also in September, GPTC plans to reduce paratransit service on Saturdays, with the start time for the curb-to-curb rides moving to 8 a.m. from its current 5 a.m.
Finally, in December, the service changes would eliminate the Lakeshore South route, which runs on a loop between Sibley in Hammond and Ridge Road in Highland and Munster. That service is funded by a federal grant and GPTC, with each contributing $73,000.
Service on Lakeshore South has already been suspended on weekdays between 10:30 a.m. and 2:30 p.m. and after 6:30 p.m. All Saturday service has also been suspended.
GPTC officials pin hopes of maintaining full Lakeshore South service on local financial arrangements similar to ones it has with Merrillville, in the new Broadway Metro Express service, and with East Chicago Transit and North Township, in a South Shore Transit Alliance.
For west and north Lake County, GPTC has several options if it can secure local funding, Planning and Marketing Manager David Wright said. With $73,000, GPTC could maintain Lakeshore South, or, alternatively, create a new route into north Hammond and Whiting, depending on the source of the $73,000 local contribution.
With $143,000 in local funding, GPTC could both maintain the current Lakeshore South service and add Whiting and north Hammond service.
Wright said Gary is currently the only municipality contributing directly to the bus service.
"We want to start a conversation early," Wright said about potential new local contributions, with time to cancel the Lakeshore South changes. He said GPTC will put together local forums and contact local officials in that effort.
Several residents expressed frustration with the lack of contributions from outside Gary and potential elimination of Lakeshore South service.
"This is not acceptable," said Teresa Torres, executive director of Everybody Counts, an organization supporting disability rights and independent living. "Nobody wants to see these cuts."
Renae Jackson, of Gary, said GPTC's efforts should be supported.
"I'm just urging everybody to gather around and support GPTC," she said.