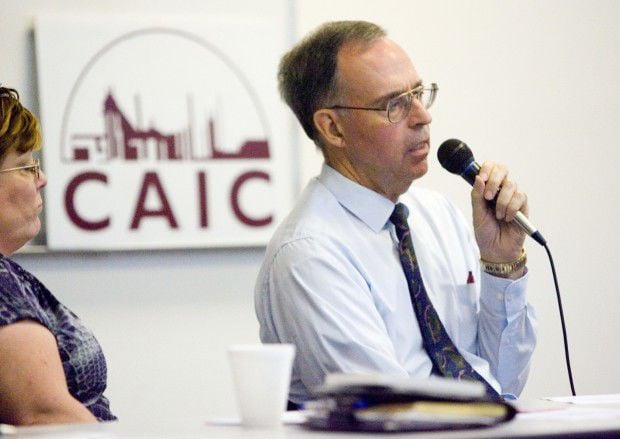 Haven Allen, CEO and co-founder of the mHUB manufacturing product innovation center in Chicago, will talk about what's next for manufacturing at the Calumet Area Industrial Commission's 52nd annual luncheon on Dec. 6.
Allen will discuss "Manufacturing 4.0 and Beyond" at the luncheon from 11 a.m. to 2 p.m. Dec. 6 at the Beverly Country Club, 8700 S. Western Ave. in Chicago's far South Side Beverly neighborhood. He will go over how technology and skilled labor has been changing the manufacturing sector.
"Allen is an entrepreneur and technology strategist who most recently concentrated on growing the manufacturing industry and strengthening its community throughout Chicagoland," the Calumet Area Industrial Commission announced in a news release. "As an economic development strategist at World Business Chicago, he directed the Advisory Council for Chicagoland Manufacturing, through which he established and led the implementation of an economic development agenda to support growth and job creation in the manufacturing sector."
Allen has worked as a mayoral fellow for the city of Chicago, doing research on a variety of infrastructure, electricity markets and municipal marketing policy initiatives. He's also worked for the Peace Corps on economic development in Panama.
His mHUB product innovation center, billed as the nation's largest to focus on physical product development, "exists to ensure that the Midwestern manufacturing industry continues to accelerate, grow and thrive."
Sponsors include Ford, CSX, Norfolk Southern, Ozinga, Wintrust Bank and First Midwest Bank. The Calumet Area Industrial Commission serves heavy industry in the bi-state Calumet Region and pursues a mission of leading "the industrial expansion and retention efforts in metropolitan Chicago and Northwest Indiana."
Tickets are $80 for members and $95 for non-members.