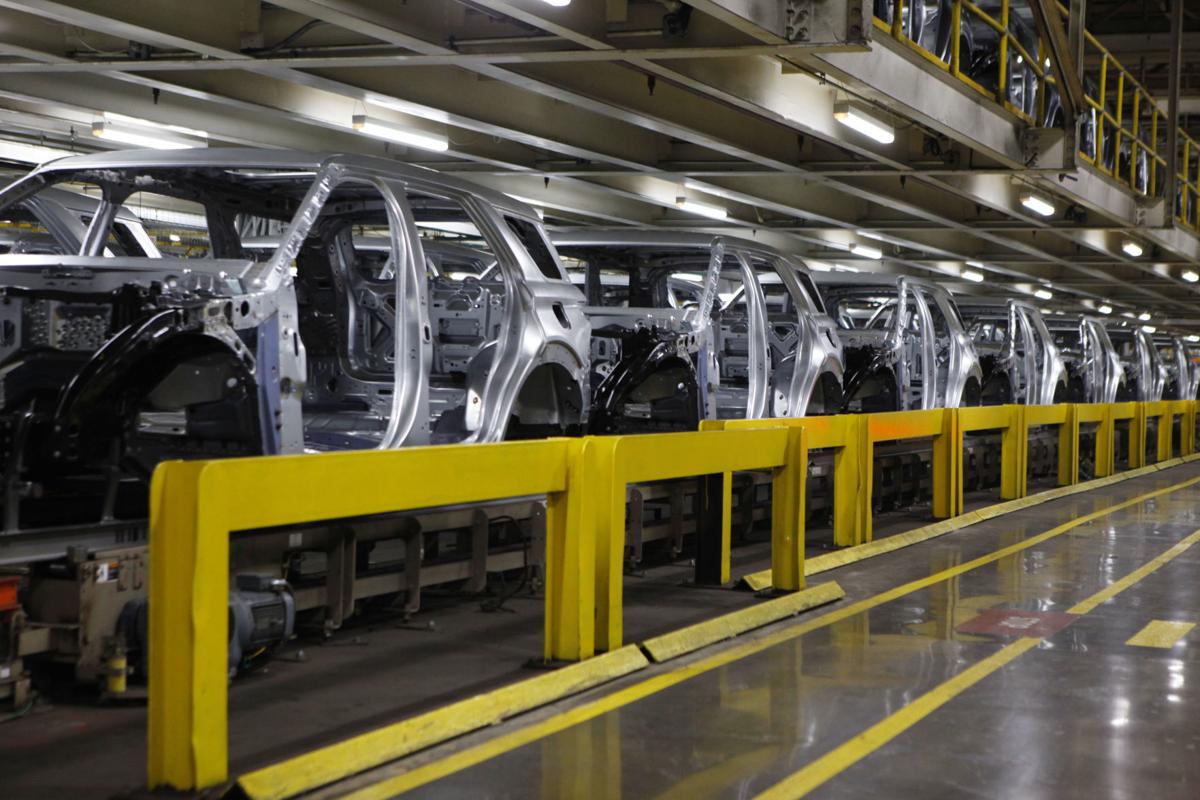 The locally made Ford Explorer SUV saw a 56.9% decrease in sales in August as compared to a year ago, largely as a result of the chip shortages that have shut down the Chicago Assembly Plant for weeks at a time this year.
Overall Ford and Lincoln sales fell 33.1% to 124,176 units last month, down from 185,655 in August 2020.
In August, the Dearborn, Michigan-based automaker saw a 39.6% decrease in retail sales, a 35.7% fall in truck sales, a 30.4% decline in SUV sales and a 84.8% drop in car sales. Ford-brand SUVs were down 25.6% while the automaker's overall SUV sales fell by 27.3%.
Ford has been phasing out lower-margin cars, selling just 2,369 last month, down from 16,864 in August 2020. It has shifted its strategy to focus on pricier and higher-margin pickup trucks and SUVs that fatten its profit margin.
"Retail sales increased 6.5% in August relative to July, as production and dealer inventories showed monthly gains," said Andrew Frick, vice president, Ford Sales U.S. and Canada. "Nearly a third of our retail sales came from presold orders last month, while adding an additional 41,000 new orders for the month. With improved availability, F-Series retail sales expanded 11% relative to July giving Ford its best F-Series sales month since the chip shortage began, and F-150 Lightning has now surpassed 130,000 reservations."
In August, Ford sold 8,490 units of the Explorer, which is made at the Chicago Assembly Plant on the far South Side near the state line, down from 19,717 units during the same month in 2020. Despite the semiconductor shortages and repeated plant shutdowns, Explorer sales are still up 0.8% to 140,082 units so far this year, up from 138,994 units sold during the first event months of 2020.
In 2019, Ford also started making the Lincoln Aviator at the Chicago Assembly Plant after phasing out the Lincoln MKS and Ford Taurus. Sales of the SUV fell 66.1% to 766 units last month, down from 1,994 during the same time the previous year. Aviator sales are still however up 0.4% to 13,748 units sold through the end of July, up from 13,692 units through the first half of last year. 
Ford employs more than 5,810 workers at the Chicago Assembly Plant and another 1,290 at the Chicago Stamping Plant on U.S. 30 in Chicago Heights. They have often been out of work frequently this year as the plant has been repeatedly idled due to the lack of semiconductors that are used in rearview cameras, lane-assist and other modern features.