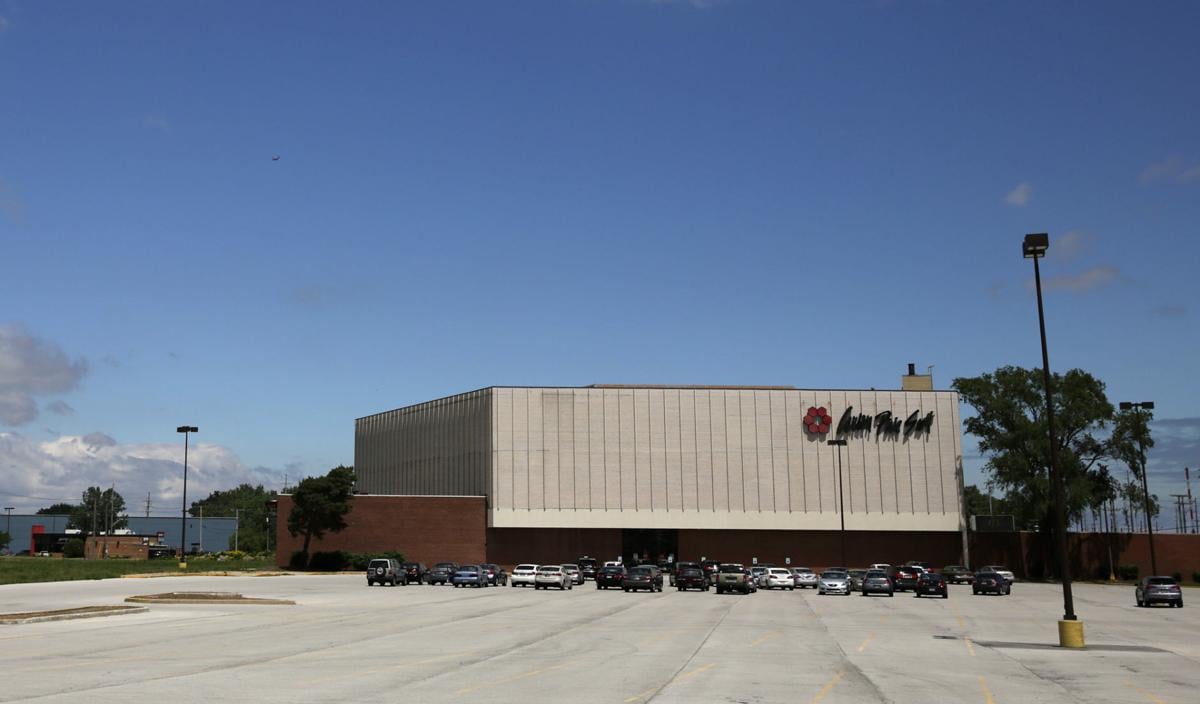 Carson's will close its department stores in Southlake Mall in Hobart, the Marquette Mall in Michigan City and in Hammond, where the three-story store is all that remains of the once-thriving but now largely demolished Woodmar Mall.
The retailer, previously known as Carson Pirie Scott, had been a popular shopping destination in Northwest Indiana since at least 1954, when it opened in Woodmar at Indianapolis Boulevard and 165th Street in South Hammond.
Parent company The Bon Ton Stores, which operates about 260 department stores across the country, filed for bankruptcy in February and sold its assets to liquidators during a bankruptcy court-supervised auction Tuesday.
Second Lien Note Holders, Great American Group LLC and Tiger Capital Group look to wind down the retailer if a judge approves of the sale Wednesday. Judge Mary Walrath previously rejected a due diligence payment to mall operators that had wanted to keep the department store chain open as a going concern.
Now more than 20,000 people will lose their jobs, including hundreds in Northwest Indiana.
"While we are disappointed by this outcome and tried very hard to identify bidders interested in operating the business as a going concern, we are committed to working constructively with the winning bidder to ensure an orderly wind-down of operations that minimizes the impact of this development on our associates, customers, vendors and the communities we serve," Bon Ton Stores Inc. President and Chief Executive Officer Bill Tracy said. "We are incredibly grateful to all of our associates for their dedicated service to Bon-Ton and to our millions of loyal customers who we have had the pleasure to serve as their hometown store for more than 160 years." 
Mall operators wrote the company off as dead after Hilco Merchant Resources and Gordon Brothers Retail Partners, which also wanted to liquidate the regional department store chain, put in the auction's baseline bid, according to recent court filings. Before the sale was even announced, they had been filing objections in court to the prospect of garish liquidation sales with balloons, flashing lights and scores of signs. 
"Westshore understands that debtors conducted an auction on April 16, 2018, but the debtors have not yet filed a notice of the successful bidder at the auction," attorneys for Michigan-based Westshore Mall Investors LLC wrote in a filing. "Westshore assumes that the successful bidder will conduct store closing sales at the debtor's retail locations, including at the premises."
Westshore asked the U.S. Bankruptcy Court in Delaware on Tuesday to prohibit a buyer from using excessive signs, banners, fliers and people dancing outside to promote a liquidation sale at its mall in Holland, Michigan.
"A lengthy store closing sale would be detrimental to Westshore and other merchants in the center," Westshore's attorneys argued. "Accordingly, the term of the store sale should be limited to 90 days after the sale begins. In addition the debtors should not be able to extend the store sale without the consent of Westshore."
S&B Detrick Limited Partnership filed a similar objection to a prolonged and heavily promoted liquidation sale at its shopping center in Sturgeon Bay, Wisconsin.
The Bon Ton Stores already filed Workers Adjustment and Retraining Act Notices in Indiana and other states that would allow it to shut down its stores and lay off all its employees within 60 days. Carson's employs 137 workers at Southlake and fewer in Hammond and Michigan City.
The troubled retailer closed its River Oaks location in Calumet City several years ago, and shuttered the Carson's Clearance Outlet in Lansing last year.
Business Ins and Outs in Northwest Indiana