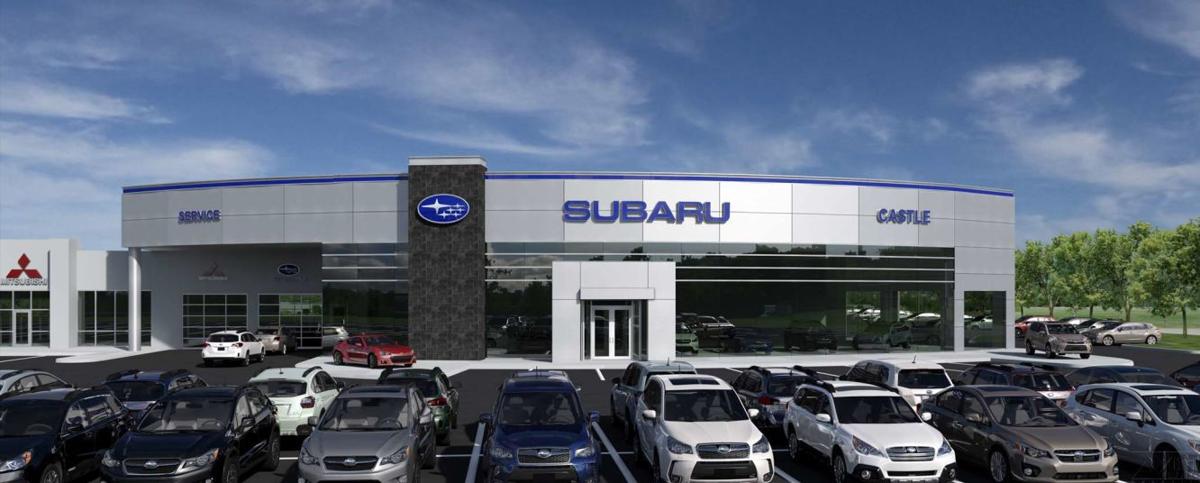 Castle Subaru will take over the former Harbor Buick GMC dealership that closed last year in Portage and convert its current Portage location into a Mitsubishi dealership.
The Castle Automotive Group, which now has five locations and eight franchises in Illinois and Indiana, will invest $2.25 million to $3 million in renovations to both dealerships, and hire an additional 40 to 60 employees in Portage. Castle Subaru will more than double in size at the former Harbor Buick GMC at 6100 U.S. 6.
In November, Harbor Buick GMC closed the 12-acre dealership after more than 20 years to consolidate its operations at its Michigan City dealership. Gino Burelli, one of the dealership owners, said the decision was made because it no longer made sense to operate two dealerships so close to each other with so many customers shopping online and because the property had been sold.
"When it came about it was a godsend," Castle CEO Joe Castle said. "We've had success in the current location and it fit all of Subaru's requirements so we could stay in Portage. Our intention was to operate where we're currently at, but they wanted us to relocate. They did not want the store in Portage."
Subaru had wanted Castle Automotive Group to move the dealership closer to other dealerships in Highland or Valparaiso, but Castle said he didn't want to leave because the sales have been strong and growing in Portage.
"Subaru has had tremendous growth for 11 consecutive years," he said. "This will be a huge upgrade. "We're going from 20,000 square feet to 47,500 square feet. We're doubling the size of the service department. We're doubling the size of the dealership — the lot, the showroom everything."
Castle Subaru, which now sells 225 new and used vehicles per month, will go from having an inventory of about 450 new and used vehicles to an inventory of more than 800 vehicles at the new location.
"Our ability to market online draws people from a wide area," Castle said. "We're happy to be reinvesting in a larger facility so we can stay in Portage. It's a great community with great customers. There's good demographics and easy access to the expressway so we can draw from many different areas."
Castle Automotive Group will invest $750,000 to $1 million to reimage Harbor Buick GMC, which should be open as Castle Subaru at 6100 U.S. 6 by this fall. Then it will invest $1.5 million to $2 million to switch its current Castle Subaru dealership at 5020 U.S. 6 to a Mitsubishi franchise, a process which Castle estimates will take six months to a year.