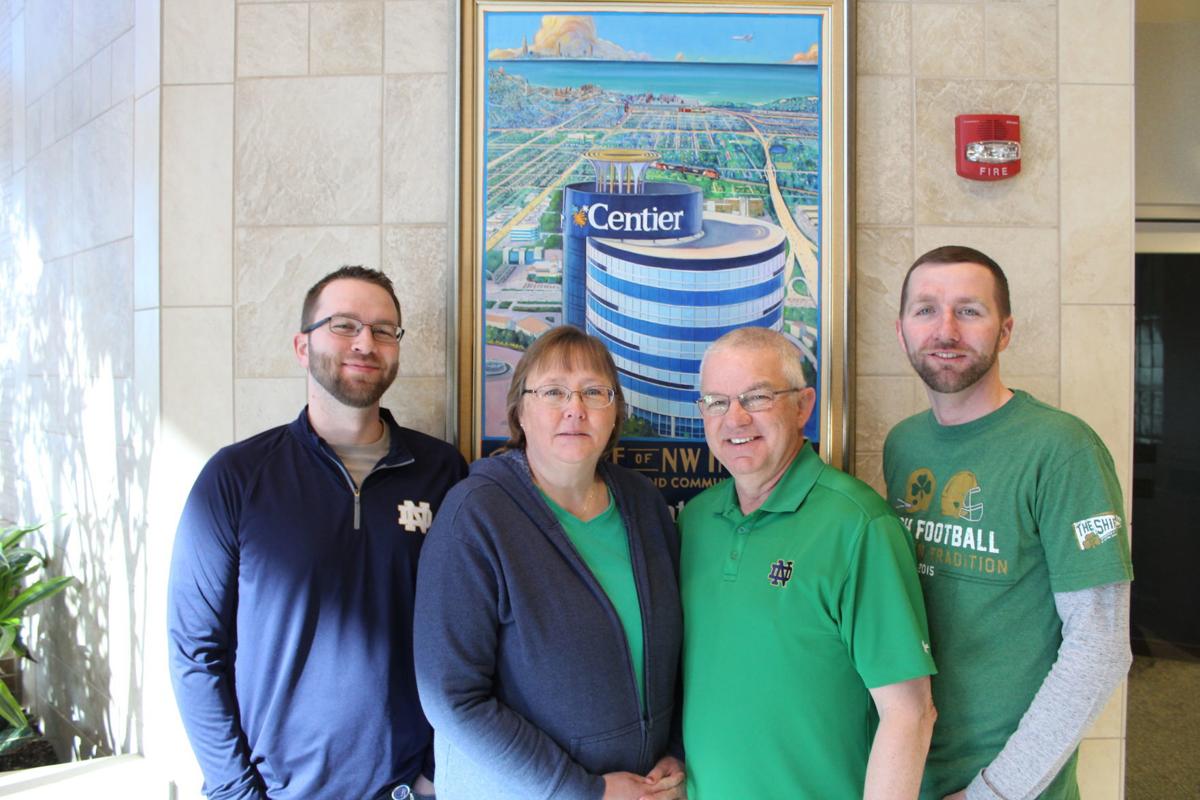 After nearly four decades with Centier, Senior Vice President and Comptroller Joseph Erpelding is ready to call it a career.
Erpelding is retiring on March 23. He's credited with "tremendous impact on the success of Indiana's largest, private, family-owned bank."
"Joe has had an immeasurable impact on the success of Centier," Centier President and Chief Executive Officer Mike Schrage said. "Thanks in large part to his financial stewardship, we have been able to accomplish a lot during his 37 years here at the bank. We look forward to what he does in the next stage of his life, knowing he will always be a part of the Centier family."
Erpelding helped Centier grow across the state by helping determine good locations for new branches in Northwest Indiana, Michiana, Lafayette and Indianapolis. He helped set up automating processes at the bank, assisted with the acquisitions of Southlake National Bank and First National Bank of Crown Point, and helped Centier weather tough economic times during the 1980s, early 1990s and the Great Recession.
He was responsible for overseeing the bank's books and delivered an annual report on Centier's stock value and financial health before 800 people at the annual meeting.
"I told Mike, I am not going anywhere. I did not just come to do the mergers and I am out the door. I am sticking around," Erpelding said. "As long as you keep me challenged, I'll stay around. He definitely has done that, no doubt about it."
He joined Centier back in 1981, when it was still known as The First Bank of Whiting. He met his wife Patricia at a company Christmas party.
She recently retired from Centier after a 39-year career in data processing.
"My family connections to Centier have meant the world to me. It's been amazing," she said. "Over the years, many members of my family have helped Centier grow. We raised our family with Centier's support. Now, two of our sons have made their careers at Centier."
Their sons David and Adam Erpelding work at Centier's Corporate Centre in Merrillville, in the bright blue glass tower. David Erpelding works as an assistant vice president and finance manager in the bank's accounting department, and Adam Erpelding serves as a portfolio analytics officer in the bank's credit and loan review department. 
"My parents taught us the importance of family, community, and of course, banking," Adam Erpelding said. "It is truly special to have had the opportunity to work alongside them for 16 years."
For David Erpelding, his first job out of college became his career.
"When I think about Centier and what working here means to me I am filled with pride. This organization is in so many ways a huge part of who I have become and who our whole family has become," he said. "I'm proud of my parents' retirement milestones and am happy I can help carry on the family business of being a banker."