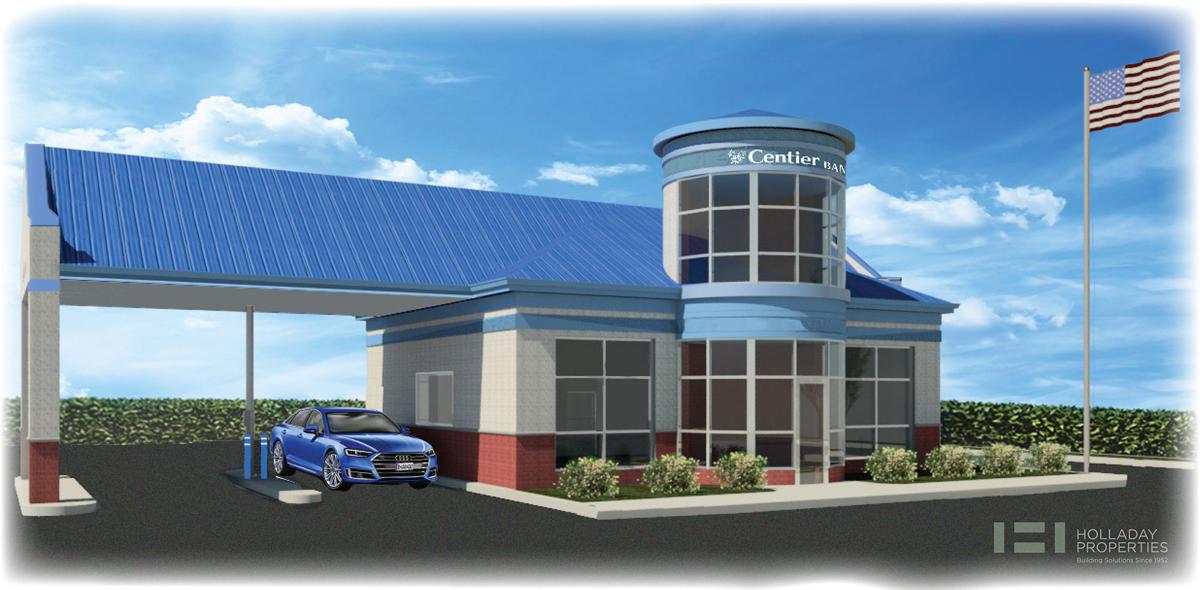 Centier Bank plans to open its first Michigan City location this summer.
The Merrillville-based bank, the largest privately owned bank in the state of Indiana, has a branch in LaPorte but none in LaPorte County's largest city. It's now building a full-service branch at 5501 Franklin St. in Michigan City that's slated to open this summer.
"We are excited to expand our brand of family banking into the Michigan City community," Centier Bank President and CEO Michael Schrage said. "We've long had a Michigan City branch in our plans, and we're proud to be expanding in this community that is seeing so much promise and growth."
The 1,800-square-foot branch will be Centier's 63rd in Indiana. It will have a drive-through, night deposits, a Smart EZ-Deposit ATM, free-Wi-Fi, and a tech bar. It will feature locally brewed coffee and an interior that "will showcase the local flavor of the Michigan City community."
Pia Parrott, the officer and assistant branch manager at Centier's Chesterton South branch, will serve as branch manager. She's been with the bank since 2008.
"I am thrilled at the opportunity to serve as the Branch Manager for Centier's long-awaited Michigan City location," Parrott said. "I can't wait to start connecting with the community and be an ambassador for Centier and showcase what a true community bank is all about."
Centier is now hiring for positions at the Michigan City branch.
Founded in Whiting in 1895, the family-owned bank has more than 900 employees and branches in 11 counties in Indiana. It's also building a new branch in downtown Elkhart and adding a mortgage loan office in Greenwood, a suburb south of Indianapolis.
Centier's Michigan City Branch will be open from 9 a.m. to 5 p.m. Monday through Friday, and from 9 ap.m. to 12 p.m. Saturday.