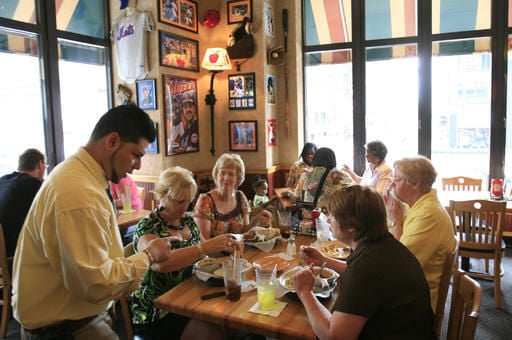 Duneland residents will have to find somewhere else to "eat good in the neighborhood."
Applebee's Neighborhood Grill & Bar closed its Chesterton location.
The sit-down chain restaurant 791 Indian Boundary Road put a message on its voice mail saying it's now permanently closed. The message did not list a reason and referred customers to nearby Applebee's restaurants in Portage and Valparaiso.
The restaurant franchisee was not immediately available for contact.
The Chesterton Applebee's by the Jewel/Osco supermarket east of Ind. 49 has been on the Indian Boundary Road commercial corridor for more than a decade.
The Kansas City-based restaurant chain, known for American fare like burgers and steaks, has more than 2,000 restaurants across the world, including in Munster, Merrillville, Schererville, Portage and Valparaiso. All of them are independently operated as franchises.