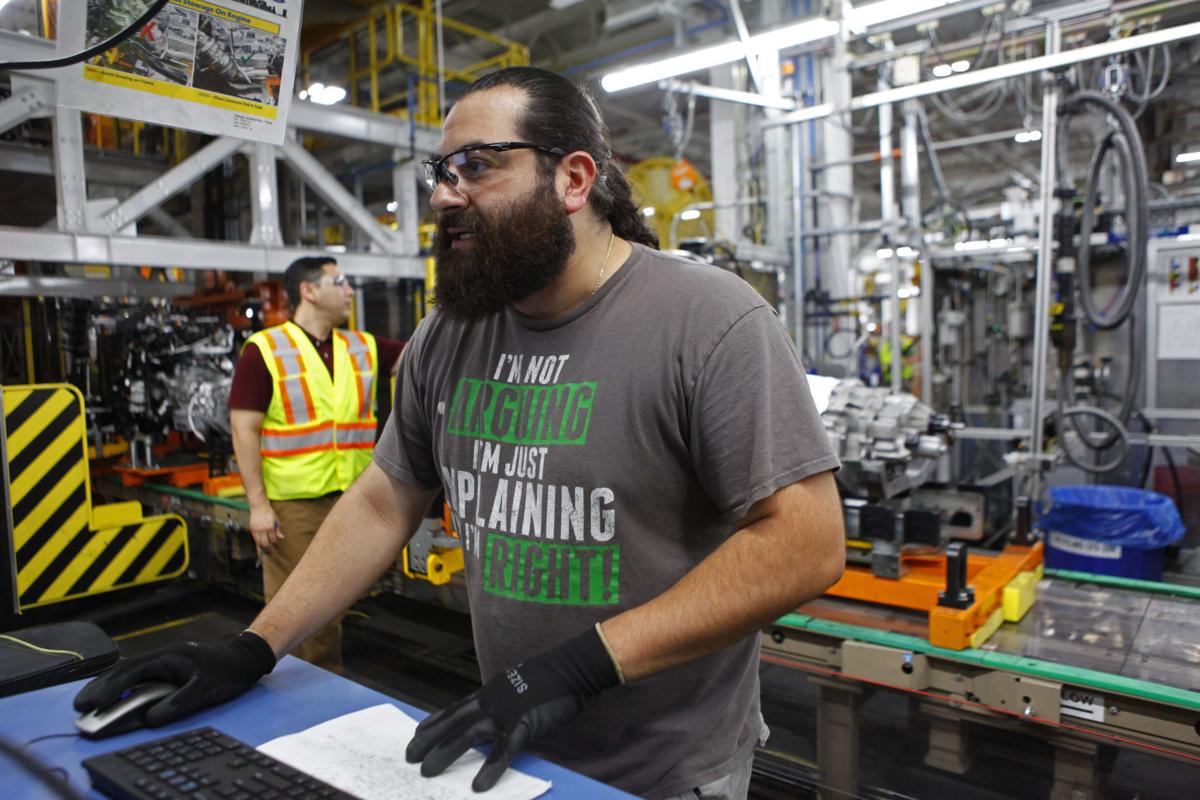 Ford workers at the Chicago Assembly Plant voted to reject a proposed four-year contract in a ratification vote that was marked by low turnout.
The tentative agreement between Ford and the United Auto Workers union must be ratified by workers nationally. The UAW says it will bring workers an estimated $29,500 to $32,500 in raises and bonuses over the next four years, as well as $6 billion in investment nationwide, including $200 million in capital upgrades at the Chicago Assembly Plant.
UAW Local 551, which represents more of the 5,800 auto workers in Hegewisch, said 117 skilled tradespeople voted for the proposed pact and 102 against — for a 53% to 47% win for ratification. But 1,497 production workers voted against it and only 913 workers for — a 62% to 38% defeat.
Overall, with fewer than half of all hourly workers casting ballots, Calumet Region auto workers voted nearly 60% against the proposed deal, which would include ratification bonuses of $9,000 for senior employees and $3,500 for temporary employees, 3% raises in the second and fourth years, and 4% bonuses in the first and third years. 
UAW Local 551 often rejects proposed contracts and the deal has passed at other plants, including Ford's Buffalo Stamping Plant.
Workers at the Chicago Assembly Plant in Hegewisch and the Chicago Stamping Plant in Chicago Heights, both just across the Illinois state line, make the Ford Explorer, the Police Interceptor Utility and the Lincoln Aviator.
The business news you need
With a weekly newsletter looking back at local history.