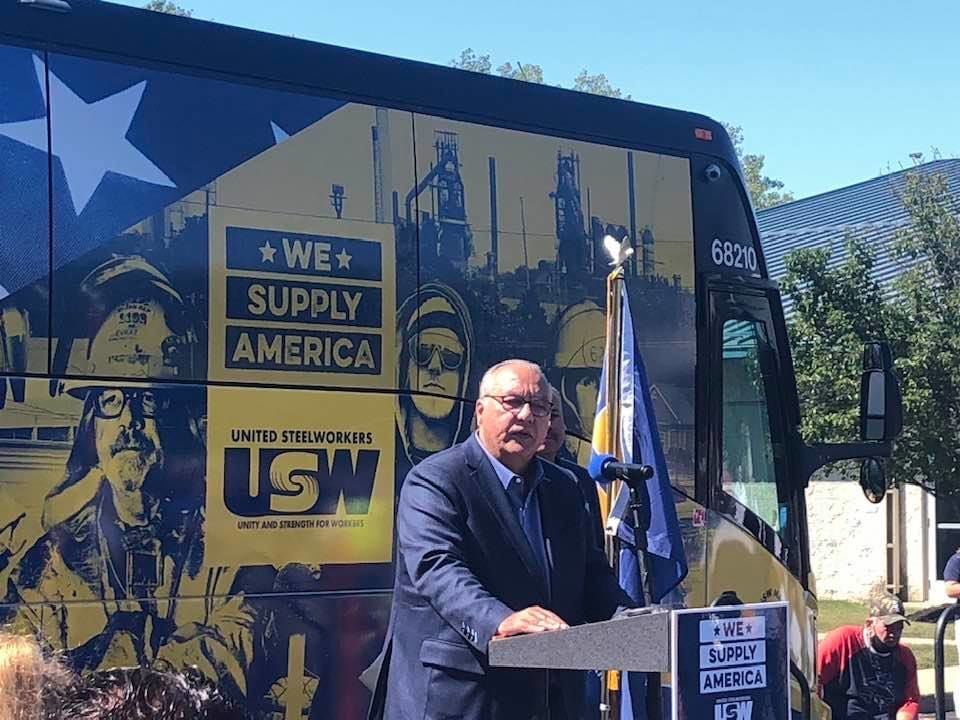 Cleveland-Cliffs CEO and President Lourenco Goncalves said he hopes an increased cash incentive and peer pressure will convince most of his steelworkers to get the coronavirus vaccine.
The Ohio-based steelmaker, the largest producer of flat-rolled steel in the United States, is now offering $1,500 to any employee who gets vaccinated in what Goncalves is calling "the most generous vaccine incentive program in the world." It's offering $3,000 to mills where 75% of workers get inoculated against COVID-19.
So far, about 60% of Cleveland-Cliffs 25,000 employees across North America have gotten vaccinated.
"It's going very well," he said. "We're not done yet. We are getting there but we're not done yet. I believe we're going to be a lot higher."
Last week, Goncalves bumped up the incentive from $200 to $1,500 for getting the shot.
"I'm trying to accelerate it," he said. "I believe a lot of guys have their vaccination card tucked away in their back pocket. They are vaccinating but they are not showing HR. That's my hunch. $200 was not doing the job."
As of Monday, 19 of the company's 46 workplaces qualified for the $3,000 incentive. Goncalves said the 75% threshold was set both to seek herd immunity at the mills and motivate steelworkers to get the shot so they don't let their colleagues down and miss out on the money.
"I am a guy who believes the American person is intelligent," he said. "I also believe a lot in peer pressure. If we're in an environment where the collective stupidity is not getting vaccinated, even someone that's vaccinated will not confess. But then I put out $1,500. I want those folks to go ahead and show their vaccination card."
As of Saturday, Northwest Indiana's Cleveland-Cliffs mills had not cracked 50% in reported vaccinations.
"There are several different explanations why it varies," Goncalves said. "We're doing everything in our power to improve it."
If Cleveland-Cliffs can reach 70% to 75% vaccination at its workplaces, it will have an environment that's safe for everyone, Goncalves said.
"The ones I'm concerned about are the kids at home or the pregnant wives or the person that's going through chemo. These people can't get the vaccine," he said. "We who are relatively healthy need to get the vaccine to protect them. We need to protect our kids at home, who are going back to school. That's who I'm concerned about."
Goncalves said it also makes good business sense to prevent multiple workers from getting sick and missing work. The steel mills can't afford any production disruptions at a time of record-high steel prices.
"It's a lot cheaper to pay the most generous bonus to everybody that gets vaccinated," he said.