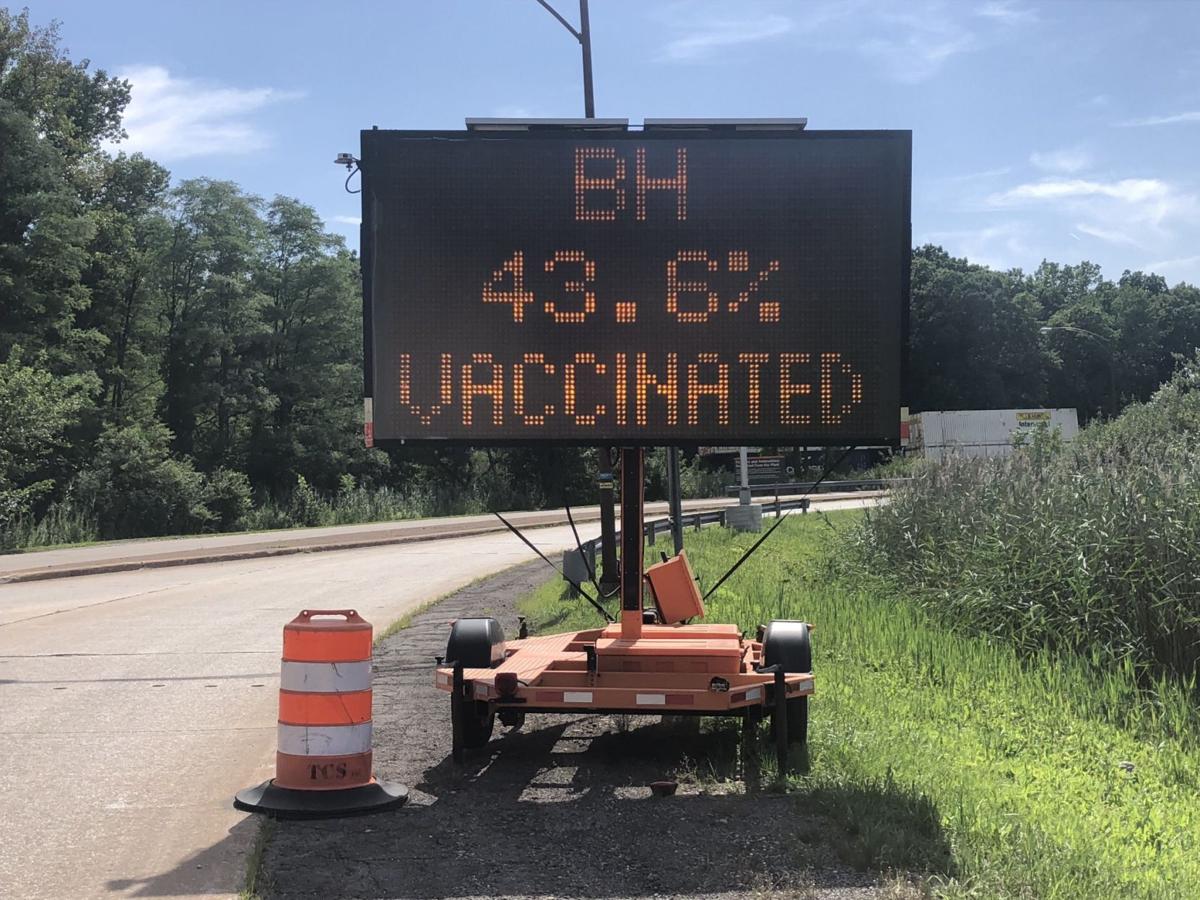 Cleveland-Cliffs will now give any steelworker who gets vaccinated against the coronavirus at least $1,500, regardless of how many colleagues at their workplace get the shot, and as much as $3,000 if three-fourths of their co-workers also get inoculated against COVID-19.
The Cleveland-based steelmaker last month offered bonuses of between $200 and $3,000 to get the COVID-19 jab in what company officials describe as "the most generous vaccine incentive program in the world."
Under the original proposal, any steelworker who was vaccinated would have gotten at least $200, with higher bonuses tied to how many employees were vaccinated at each workplace. Cleveland-Cliffs promised to pay each steelworker $1,500 if 75% of their steel mill get vaccinated, and $3,000 per employee if 85% at that workplace get the vaccine.
Cleveland Cliffs Founder, CEO and President Lourenco Goncalves said the company will now give $1,500 to any steelworker who gets the shot instead of the original $200. Steelworkers can get $3,000 if 75% of their colleagues at their mill get vaccinated. The earlier 85% threshold has been phased out.
Northwest Indiana's steel mills currently remain well short of the company target of 75%.
And time is running out, fast. The deadline for the cash incentive comes up at the end of the week.
Cleveland-Cliffs reported as of Saturday that just 46.7% of employees at its Indiana Harbor steel mill in East Chicago have gotten the vaccine against the virus that's infected more than 207 million people and killed more than 4.3 million worldwide. Only 43.6% of Cleveland-Cliffs Burns Harbor employees have gotten inoculated against COVID-19, which is estimated to have infected more than 37.4 million Americans and killed more than 637,000 people in the United States.
Despite the incentive, the number has barely increased. Cleveland-Cliffs Burns Harbor reported that 41.02% of workers had been vaccinated by July 29.
United Steelworkers District 7 Director Mike Millsap said he wasn't sure why so few steelworkers have gotten vaccinated despite the cash incentives.
Steelworkers — who were still required to go to work after being designated essential workers during the early days of the pandemic — have cited various reasons for not getting the shot, such as that they were already infected and believe they now have a natural immunity to the disease.
Cleveland-Cliffs spokeswoman Patricia Persico said the deadline is Saturday.
Goncalves said about 60% of the company's 25,000 workers have been vaccinated so far. A total of 19 of the company's 46 work sites now qualify for the full cash incentive.
He believes more will get the incentive.
"I think a lot of workers are keeping their vaccination cards in their back pockets and this will get them to come forward," he said.
Cleveland-Cliffs steelworkers have to bring proof of vaccination to their human resources department to qualify for the cash incentives.
Goncalves has repeatedly advocated for the vaccines, urging steelworkers to protect themselves, their colleagues, their young children, their older parents and their friends.
"For those of you who have known me for many years and those of you who I have met during my recent visits to several of our sites, you know I truly care about the health and safety of our employees," he wrote in a message to employees. "Time is of the essence to knock this miserable virus off before this pest mutates again, and all the effort with face masks, social distancing and vaccines is lost."
If a mill fails to reach the 75% threshold for the incentive, the company will be "extremely disappointed and frustrated," he wrote.
Locally, Cleveland-Cliffs operates mills in East Chicago, Burns Harbor, Gary, Riverdale and New Carlisle.