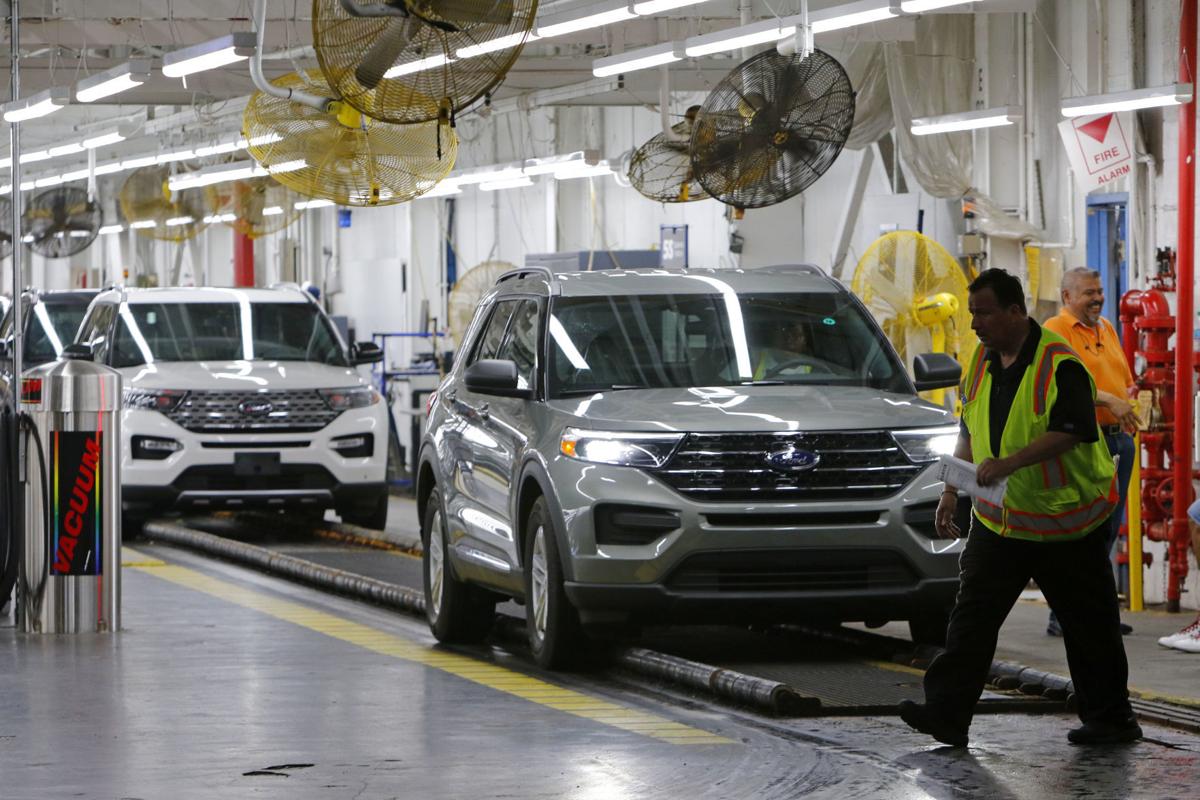 Detroit's Big 3 automakers and Honda are shutting down U.S. manufacturing to clean and disinfect automotive plants, including Ford's Chicago Assembly Plant in Hegewisch and the Chicago Stamping Plant in Chicago Heights.
Ford, General Motors and Fiat Chrysler plan to close their plants through March 30 to boost coronavirus containment efforts and keep their employees safe, while Honda will pause production for at least six days.
The United Auto Workers union lobbied carmakers to shut down manufacturing to thoroughly clean and sanitize their factories so as not to put workers at risk of contracting the deadly virus, which has infected more than 200,000 worldwide.
"Today's action is the prudent thing to do. By taking a shutdown and working through next steps, we protect UAW members, their families and the community," said Rory Gamble, president of the UAW. "We have time to review best practices when the plants reopen, and we prevent the possible spread of this pandemic. We commend Ford for working with us and taking this bold step."
Ford and the UAW are working on more protocols for keeping factory workers safe and stopping the spread of the virus when they return to work. It is looking at how to maximize social distancing between workers on the production line and at shift changes, when many workers are crowded in close proximity. 
"We're continuing to work closely with union leaders, especially the United Auto Workers, to find ways to help keep our workforce healthy and safe — even as we look at solutions for continuing to provide the vehicles customers really want and need," said Kumar Galhotra, Ford's president of North America. "In these unprecedented times, we're exploring unique and creative solutions to support our workforce, customers, dealers, suppliers and communities."
Workers who have come into contact with anyone who was infected will be instructed to self-quarantine and seek medical attention. Anyone who had close contact with someone who had direct contact will be directed to watch for symptoms.
"Together, we'll continue finding solutions and best practices that help keep workers at our plants and parts distribution centers healthy and safe throughout our operations," said Gary Johnson, chief manufacturing and labor affairs officer.
Dearborn, Michigan-based Ford already sent non-union salaried employees home to work remotely.
"Especially in these challenging times, we must continue working together and putting people first," Galhotra said.
Ford employs 5,810 workers at the Chicago Assembly Plant on the banks of the Calumet River and 1,290 at the Chicago Stamping Plant, many of whom live in Northwest Indiana.
Concerned about COVID-19?
Sign up now to get the most recent coronavirus headlines and other important local and national news sent to your email inbox daily.