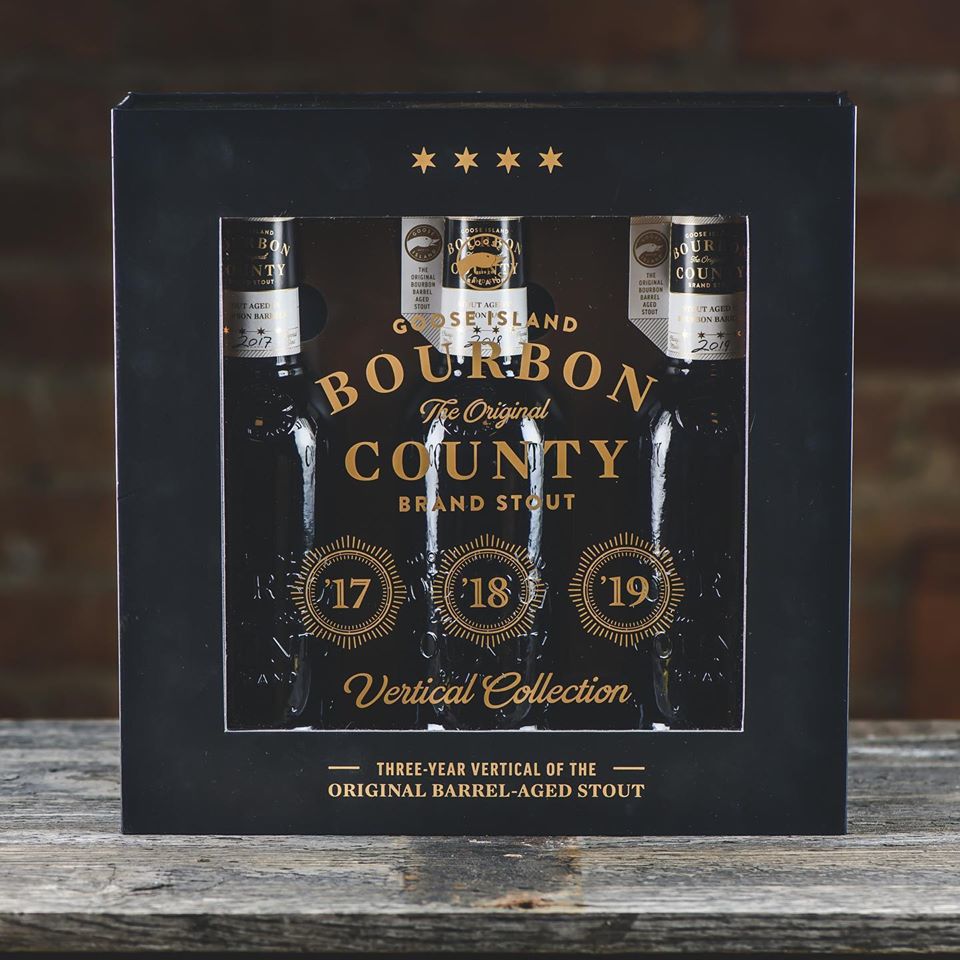 Black Friday is best known for shoppers jostling for deeply discounted flat screen TVs, gadgets and other doorbusters at the malls and big box stores, but it's increasingly becoming a holiday for craft beer enthusiasts.
Goose Island releases its special Bourbon County Stout, which is aged for 12 years in Heaven Hill, Buffalo Trace and Wild Turkey barrels. Craft beer aficionados fan out to liquor stores across Northwest Indiana to try to hunt down limited-edition variants like Bourbon County Wheatwine, Reserve Rye Bourbon County Stout, Bourbon County Café de Olla Stout and Bourbon County Mon Chéri Stout.
Local craft breweries capitalize off the frenzy of craft beer shopping by putting out special releases of their own on or around Black Friday, with many opening early to accommodate the crowds. They're often barrel-aged imperial beers with highly potent ABVs.
On Black Friday, Ironwood Brewing at 6 Roosevelt Road in Valparaiso will release its Nigrum Veneris Russian Imperial Stout, aged for seven months in Heaven Hill bourbon barrels. The 12% ABV beer will be sold starting at 2 p.m. Friday at the brewery, which has brought back its heated igloo on the front porch for the winter months.
Crown Brewing, at 211 S. East St. in Crown Point, will release barrel-aged versions of its Industrial Porter, Barrel Aged Grand Poobah and Marble Mouth Belgian Sextuple on Black Friday. The craft brewery also will give out free biscuits and gravy to the first 50 customers who show up at 9 a.m.
Devil's Trumpet Brewing Co. at 8250 Utah St. in Hobart opens at 9 a.m. Friday with a special release of its Chocolate Taco imperial oatmeal stout rewed with El Popular Mexican Chocolate and vanilla beans imported from Madagascar, as well as of a bourbon barrel-aged version.
Also on Black Friday, Burn 'Em Brewing at 718 Freyer Road in Michigan City will release 500 milliliter bottles of its Gluttony 12.1% ABV Imperial Stout "brewed with copious amounts of maple syrup and honey and then finished with a plethora of cocoa nibs."
On "Black Wednesday," Byway Brewing at 2825 Carlson Drive in Hammond is releasing a batch of its 8.5% ABV Rare Eagle Maple Bourbon Barrel White Stout. One Trick Pony at 17845-17851 Chappel Ave. in Lansing also is releasing its Bourbon Barrel-aged Clydesdale 2018 English Barley Wine on Wednesday. The 11 ABV beer is available in 16.9-ounce bottles while supplies last.
This week, St. John Malt Brothers at 9585 N. Industrial Drive in St. John brought back its Wicker Avenue Warlock, a double mocha stout that's been barrel-aged in Journeyman Distillery bourbon barrels and that will be on tap for a limited time.
On Small Business Saturday, Four Fathers Brewing at 3705 Bowman Drive in Valparaiso will make available its Double Barrel Wheelhouse American Imperial Stout and barrel-aged Wheelhouse, which will have maple and vanilla variants this year.
Windmill Brewing at 2121 Gettler St. in Dyer also recently released a barrel-aged Hey Mikey cinnamon maple stout that's available in Apple Brandy and Rum variants. Last month, New Oberpfalz at 121 E Main St in Griffith rolled out its Russian Imperial Stout with Coffee and Cocoa Nibs, made in conjunction with Grindhouse Cafe and Dagger Mountain Roastery, but is kicking off Black Wednesday by offering peanut butter burgers that pair well with the special beer.