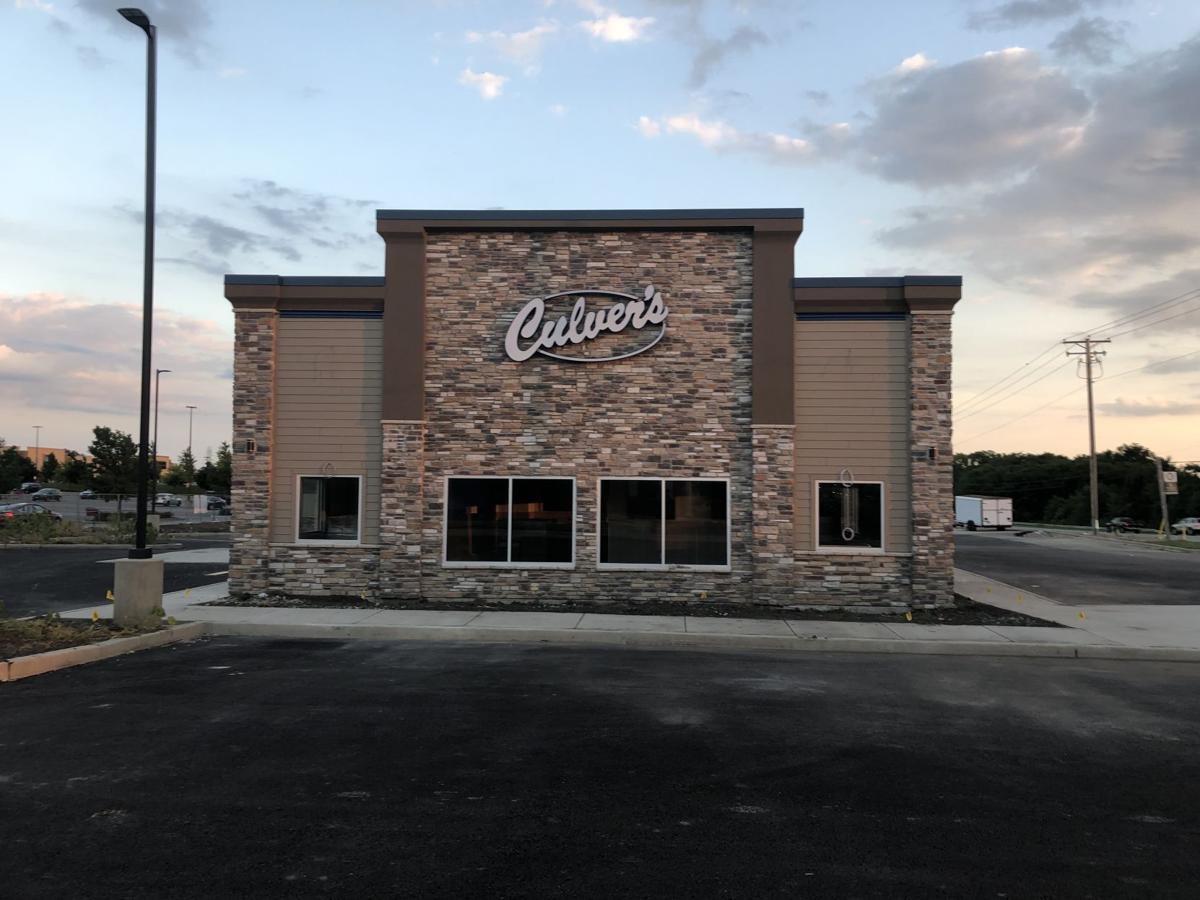 The popular Culver's chain, known for its butter burgers and cheese curds, opens a restaurant next month in St. John and hopes to open another next summer by the Cabela's big-box store in Hammond.
Fred Terpstra, whose family started the Highland Department Store in 1946, brought Wisconsin-based Culver's to the Region and owns the franchises in Merrillville, Crown Point, Schererville, and Highland.
Terpstra started construction on the latest Culver's on U.S. 41 by Target and Strack & Van Til in April. The 4,200-square-foot restaurant will have 55 employees and five drive-through lanes for speedy service.
He had been looking to open a location in St. John since 2014 because of the community's rapid housing growth, but couldn't find a good spot.
"We looked at a lot of different sites," he said. "This is a great spot. We plan to be a good neighbor to Target and Strack & Van Til. We'll get some business off of them and they will get some business off of us."
The fast-casual burger chain should open in mid- to late September, Terpstra said.
He plans to begin construction next March on a sixth Culver's, on a 1.7-acre site off Cabela's Drive by Cabela's and a Super Walmart in south Hammond.
"Interstate 80/94 is very busy. Indianapolis Boulevard is very busy," he said. "Purdue University Northwest is nearby. Hopefully the college kids come there to eat and to work." 
Terpstra has worked in a number of industries over the years, including running the family department store and oil change shops. He was servicing portable toilets with his kids, who he has work with him to show them his work ethic and what he does for a living, at 3 a.m. at Balmoral Park in Crete one morning when he decided he wanted to do something different with his life.
His daughter suggested the restaurant business. 
"It was the only thing I hadn't done at that point," he said.
He first looked to bring California cult favorite In-N-Out Burger to Northwest Indiana, but was told they didn't franchise. He considered O'Charley's but it didn't work out. As a softball coach, he was familiar with Culver's, which his team always stopped at when playing in Rockford, Illinois.
So he drove up to Wisconsin to meet Craig Culver, a former A&W franchisee who founded the Culver's chain.
"It's a great concept with great leadership," Terpstra said. "The menu is good, the people are nice, the custard and butter burgers make for a great brand."
Terpstra opened his first Culver's restaurant in Lansing and second in Merrillville by the Southlake Mall. He hopes to continue to grow the Culver's brand in Lake County.
"I was born and raised in Northwest Indiana," he said. "I know the demographics. I know the people. I know the towns. It's a good business that's doing well not just in the greater Chicago region and the Midwest. Culver's is now in 36 states. It's doing really well in Florida, Arizona and other states. We're really thankful to be part of it and fortunate that people do visit our stores."
Gallery: 13 Region spots to grab a tasty burger
Schoop's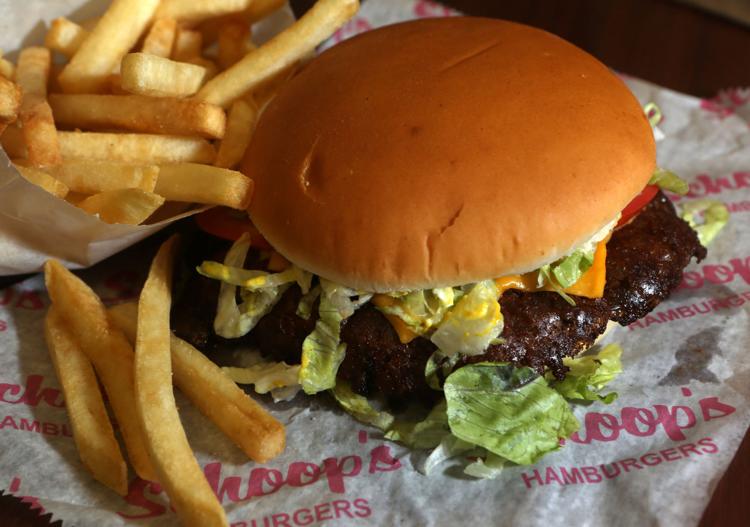 Brewhouse 41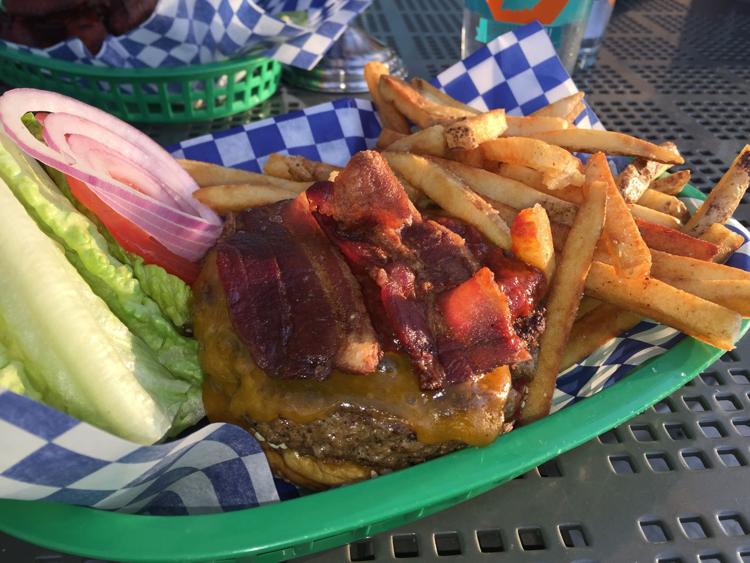 Location: Inside Whole Foods Market, 199 U.S. 41, in Schererville
You normally wouldn't think one of the Region's best burgers would be found at a grocery store. But it's 2017, and it's probably time we all realize the good food scene has changed.
Brewhouse 41 Tap & Grill doesn't have an extensive menu, but what it offers up in the way of burgers and sandwiches is solid enough to warrant your attention — and at a price point that easily beats the competition.
For $6 — and just a buck more to add fries, loaded tots or slaw — the Up in Smoke burger has cheddar, bacon and chipotle peppers, plus lettuce, tomato and red onion on a sesame seed bun. The beef is fresh and juicy, and cooked to order. The chipotle peppers ooze out of the bun and give the burger its name — they're just spicy enough to make you want a quick dip of ranch or bleu cheese, but not enough to have you calling the fire department. And the smokiness they give off is the perfect complement.
Miner-Dunn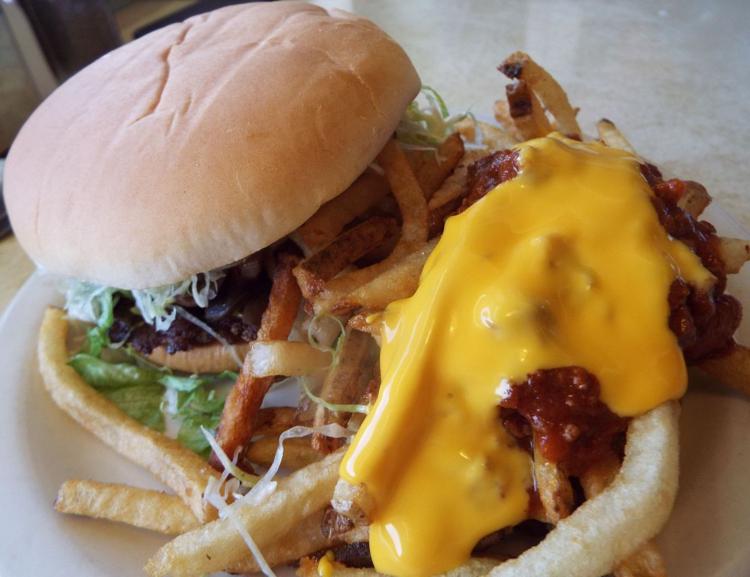 Blue Top Drive-In
Burgerhaus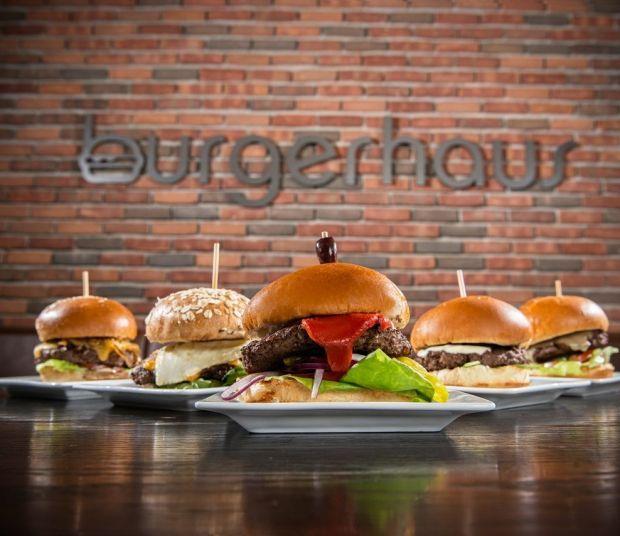 Industrial Revolution Eatery and Grille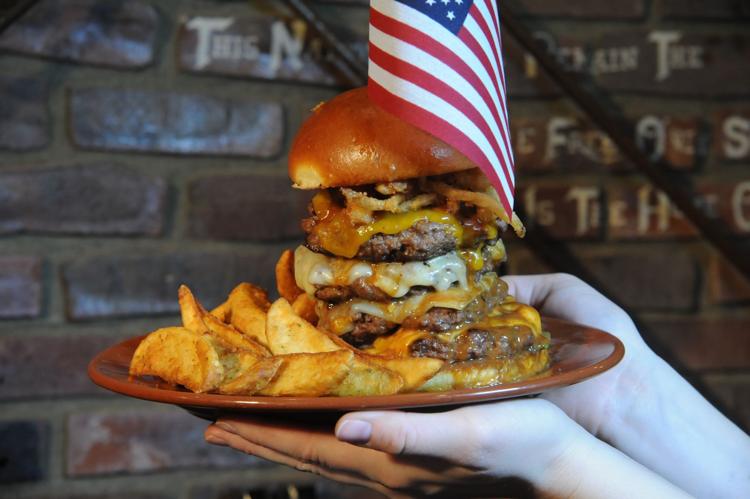 Octave Grill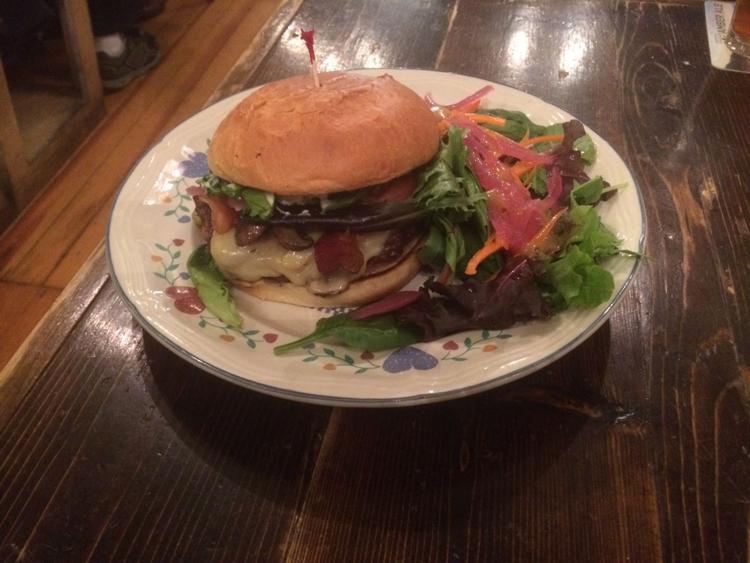 Pikk's Tavern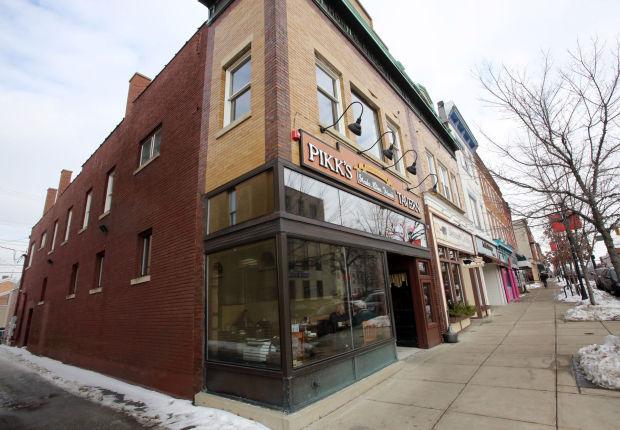 Jimmy's Burger and Wings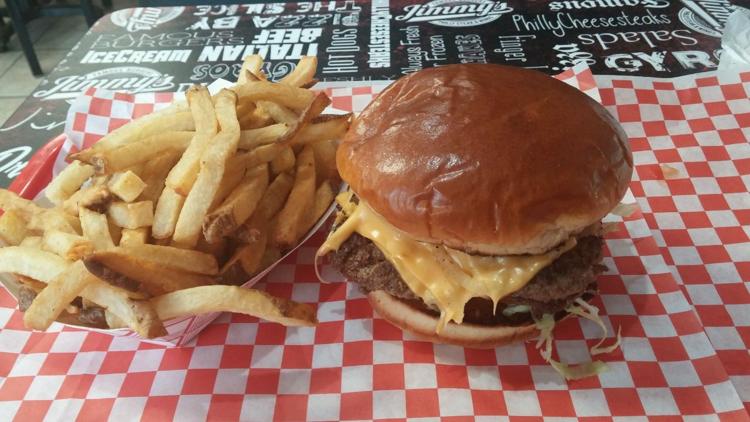 Wagner's Ribs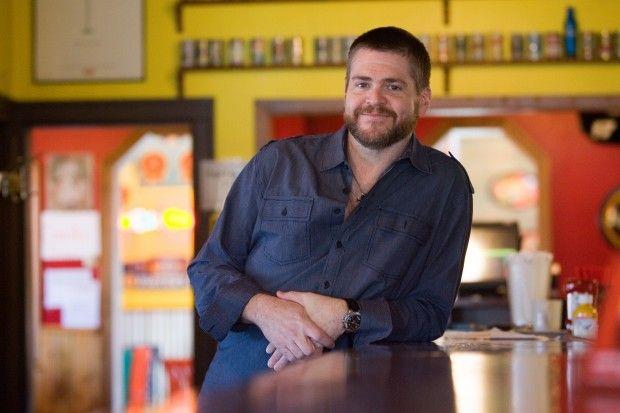 Madvek's Doghouse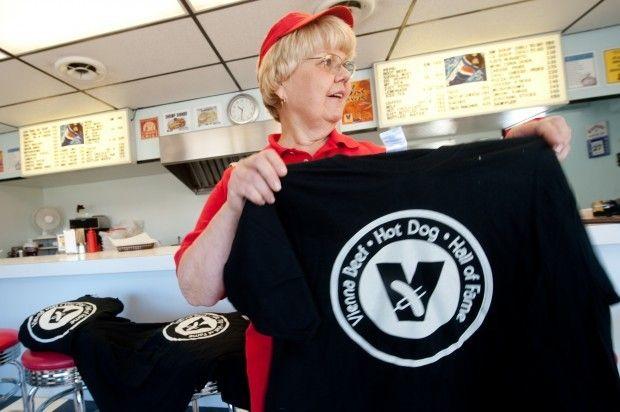 Burger Brothers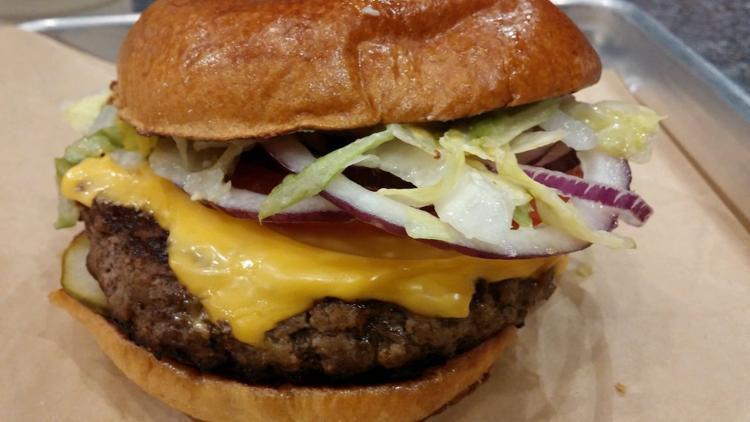 Location: Inside Ameristar Casino, 777 Aldis Ave., in East Chicago
Guests will find everything from classic burgers to chicken sandwiches, soups, desserts and milkshakes on the menu at the restaurant located on the first floor of the casino. Its hand-crafted burgers made to order. And the Big Brother, a 1/2 pound burger with American cheese on a buttery bun with other fixings, is certain to win praise at any table for its hearty flavor.
White Castle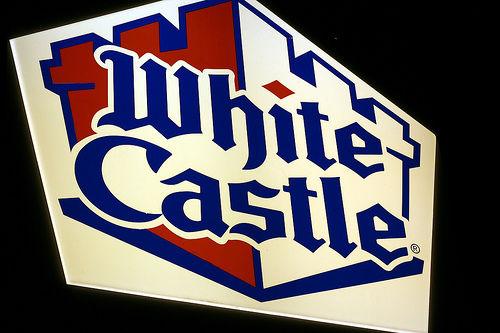 The business news you need
With a weekly newsletter looking back at local history.