The city of Denver and its suburbs offered 40 Region public officials and businesspeople lessons in revitalizing underperforming assets, leveraging transit and trails and thinking regionally during a recent three-day trip to the Mile High City.
The trip, the third annual "benchmarking" tour organized by One Region, included a discussion about the challenges and rewards of revitalizing Union Station in downtown Denver, a tour of suburban Lakewood and discussions about economic development and investing in trails at the Denver Metro Chamber.
Denver's population grew 19 percent from 2010 to 2018, according to the U.S. Census Bureau. Union Station's $500 million rebirth — done through a complex combination of public-private financing agreements — is seen as a source and an emblem of that growth.
"All walks of life come to Union Station to hang out or pass through to catch a train," One Region President and CEO Leah Konrady said. "The revitalization of Union Station anchored the downtown."
Now Denver and its lower downtown, or "LoDo," is experiencing significant growth, both in terms of attracting younger residents and promoting economic growth.
"It started from a train stop that completely reinvented Denver in one area and grew outward from there," said Phil Taillon, chief of staff to Hammond Mayor Thomas McDermott Jr.
The project offered lessons in vision and implementation that were instructive to the Region group.
"It always starts with a catalyst, a victory that becomes a symbol of progress," Michigan City Controller Richard Murphy said. "In the case of Denver, it was the Union Station rehabilitation. This was the rally cry that allowed them to think big."
Denarie Kane, Hobart's director of development, said the panelists at a discussion about the project talked about the need to push through difficulties and have the confidence to develop innovative solutions to problems.
"They overcame significant hurdles at several junctures during the project's development by keeping these key points in mind," Kane said. "Plus, they were willing to do the hard and complicated work necessary, based sometimes on just faith in the team. I was inspired by their attitude and willingness to admit mistakes, correct them, and move forward."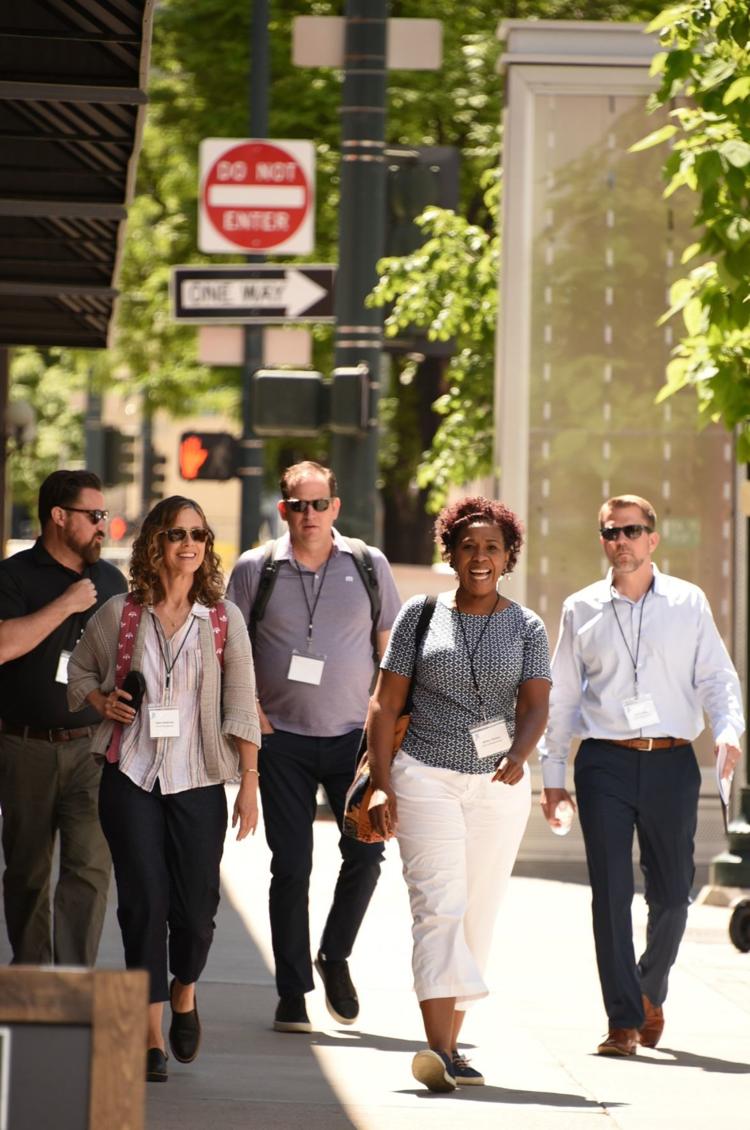 Lessons
Taillon said Denver's experience provided several lessons, among them the advantage of maintaining control of developable land when possible.
"They sold off property that years later they found out they absolutely should've kept control of," Taillon said. While they eventually reacquired what they needed, it caused delays and cost money.
"If the land would've been retained up front, it would've been so much easier," Taillon said.
Maintaining affordability for residents is another lesson, Murphy said.
"We saw explosive growth in Denver, but we also heard loud and clear that affordability is a concern," he said. "The new revitalization strategies must take into account what we've learned across the country and build in sustainable controls so that affordability is addressed."
And the "cool factor" is important in attracting young residents, Murphy said. "Neighborhoods are dubbed cool names like RiNo (River North), LoDo (Lower Downtown). All this is a strategy to attract young people to the city. It works."
Another lesson is the value of incorporating the arts early in the process, Taillon said.
"When they brought in the arts later on, it became more and more succcessful," Taillon said of Denver's experience. "The city has really grown with the arts."
Quality of place
Repurposing under-performing assets, along with valuing the arts, were themes in neighboring Lakewood. That community, in the 1990s, converted the Villa Italia Mall shopping mall complex into a walkable mixed-use area called Belmar, featuring shopping, residential areas and an art gallery area.
"The city was trying to create a downtown by redeveloping the land where the mall was — again, taking an under-performing asset and reimagining and repurposing it," Konrady said.
And Lakewood has closely linked transit-oriented development, or TOD, and the arts. A bike path running parallel to the commuter rail line features public art, with the assistance of the National Endowment for the Arts.
"The city received a significant grant from the NEA to install the Arts Line — it was really impressive," Konrady said.
"I think we can add some art aspects, as they did," Taillon said of Hammond's ongoing effort to create and connect paths. "It gives you a sense of community."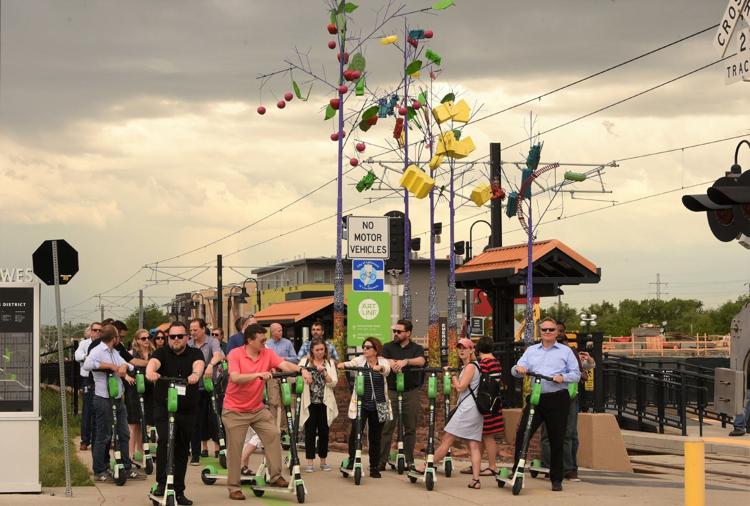 A regional trail system managed by the High Line Canal Conservancy is working on a 71-mile trail crossing through 11 jurisdictions in Colorado. The conservancy's work is an example Northwest Indiana could follow with the Marquette Greenway lakeshore trail system, Konrady suggested. The trail network features connections to a variety of parks and other amenities.
"Completion of pavement is the critical first step in leveraging the Marquette Greenway, but we, as a region, must work to activate the asset," Konrady said. "The activation involves creating destinations and placemaking throughout the Marquette Greenway."
The same applies to the South Shore Line — it's not sufficient simply to build it. "The existence of the commuter rail lines is not enough," Konrady said. "We must create vibrancy, walkability, and density around our transit hubs."
Planning and investing
Taillon said the One Region trips offered shared experiences that can promote regional cooperation.
"I think it gives us partnerships and friendships that give us additional resources and opportunities to coordinate," he said. And the trips — including to Newark and other New Jersey communities two years ago, and to Pittsburgh last year — included observation of the advantages first-hand of planning far in advance of projects' completion.
For Hammond, "we know and realize if you truly want to have a success off the West Lake Corridor and the new Gateway Station, you've got to plan for how it's going to be created," Taillon said.
Murphy said current local projects can provide similar catalyzing benefits to a project like Denver's Union Station.
"In Michigan City, our biggest building on Main Street, that sat vacant for four decades, came back to life as Artspace, and became the symbol of the Michigan City comeback story," Murphy said. "It was a catalyst — tangible progress."
Konrady sees the lessons as applying from the state line in Hammond through the greater Michigan City area.
"We need to invest strategically by bookending the region with Hammond and Michigan City through the South Shore train, the Marquette Greenway and Lake Michigan," Konrady said. "We will see a ripple effect of growth, if we invest strategically."