The public can get a peek behind the proverbial curtains at many popular merchants along 119th Street in downtown Whiting at the Whiting-Robertsdale Chamber of Commerce's inaugural "Meet the Makers" event.
People can hear presentations about what goes on behind the scenes of retailers like Baxter Publishing, Bulldog Brewing, The Region Escape Room, Region Signs, The Junkyard T-shirt Shop, White Castle and the Whiting Flower Shop at the free event from 12-3 p.m. Jan. 25. Most presentations will be 20 minutes in length, with some running as long as 45 minutes. 
"Attendees will have an opportunity to see up close what's involved in the day-to-day operation of some of their favorite retailers," the Whiting-Robertsdale Chamber of Commerce said in a news release. "Ask questions, talk to the experts and find out just how it's done. Each participating merchant will show you what's involved in their business and what goes into bringing their products to the end consumer. It will also provide an opportunity for those attending the event to meet the various business owners and get introduced to some of those businesses they may not have otherwise experienced."
People can grab schedules for the event that Saturday at the chamber office at 1417 119th St. in downtown Whiting or at any of the participating retailers.
Phil Smidt's Restaurant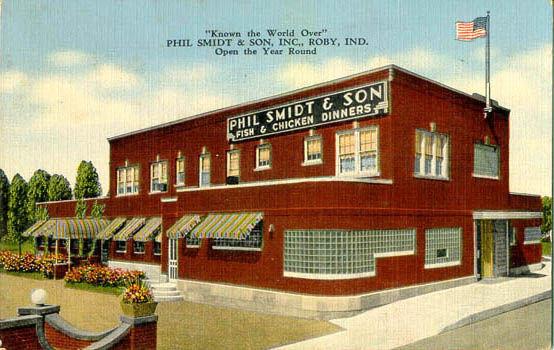 If you were a frog between 1910 and 2007, you would have wanted to stay away from Whiting.
Phil Smidt's Restaurant became known as the place to go for frog legs, although it originally was billed as a fish and chicken restaurant.
The restaurant operated for 97 years, in the soap-scented shadow of the Unilever plant.
In its heyday, the restaurant was the place to go for many who traveled U.S. 12, U.S. 20, U.S. 41 and the passenger trains that brought people to northern Lake County. Many famous people dined there, including Bob Hope and Frank Sinatra.
The Patio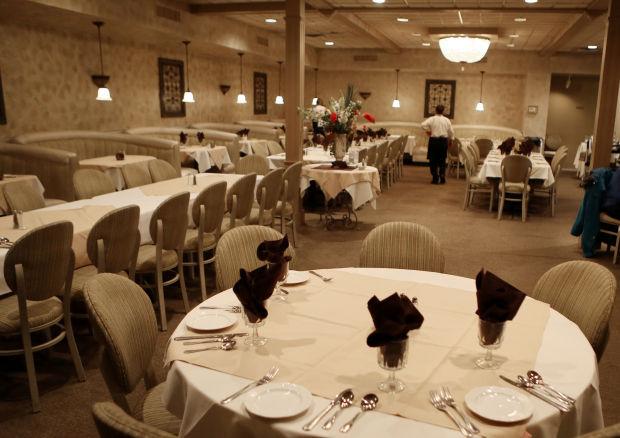 The Patio, located on Broadway, in Merrillville, was a restaurant food fans turned to for a fine dining experience as well as a place to hold banquets and parties.
The eatery closed its doors in January of 2015 after having been on the NWI restaurant scene for more than 40 years. It was originally Church's Restaurant and became The Patio when Debra and Nick Batistatos took over ownership in 2006. Among signature dishes served at the eatery were Steak Diane, Dutch Shrimp, various seafood, chops, steaks and more. The Patio had long been known as a hot spot for politicians to gather and dine.
The Strongbow Inn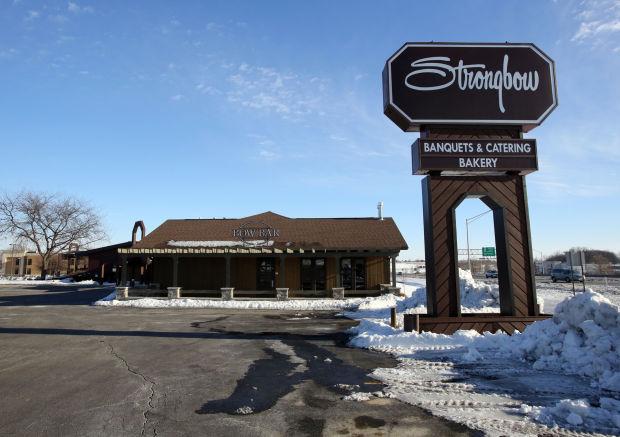 For more than seven decades, the Strongbow Inn was the go to place when it came to gobbling down some Thanksgiving related fare in Valparaiso.
The downtown Valparaiso restaurant had a solid foundation upon which to build its reputation for its famous turkey dinners and turkey pies. The location was originally home to the Strongbow Turkey Farm, established in the 1930s by Dr. Walter and Bess Thrun. Their grandson, Russ Adams, told the Times in 2013 that Strongbow was named for the Pottawattamie Indian chief who lived on the land in the 1800s. In 1940, Bess Thrun opened the Strongbow Turkey Inn on U.S. 30 in Valparaiso with 28 seats. The turkeys raised across the street became the source for many of the meals consumed at the restaurant.
Russ and Nancy Adams purchased the business from his parents in 1993 and operated it until it was sold in 2013 to The Luke Co. The sales in the dining room and bakery, however, never took flight. In 2015, the owners of Valley Kitchen & Bar bought the property at 2405 U.S. 30 for their operation.
Shakey's Pizza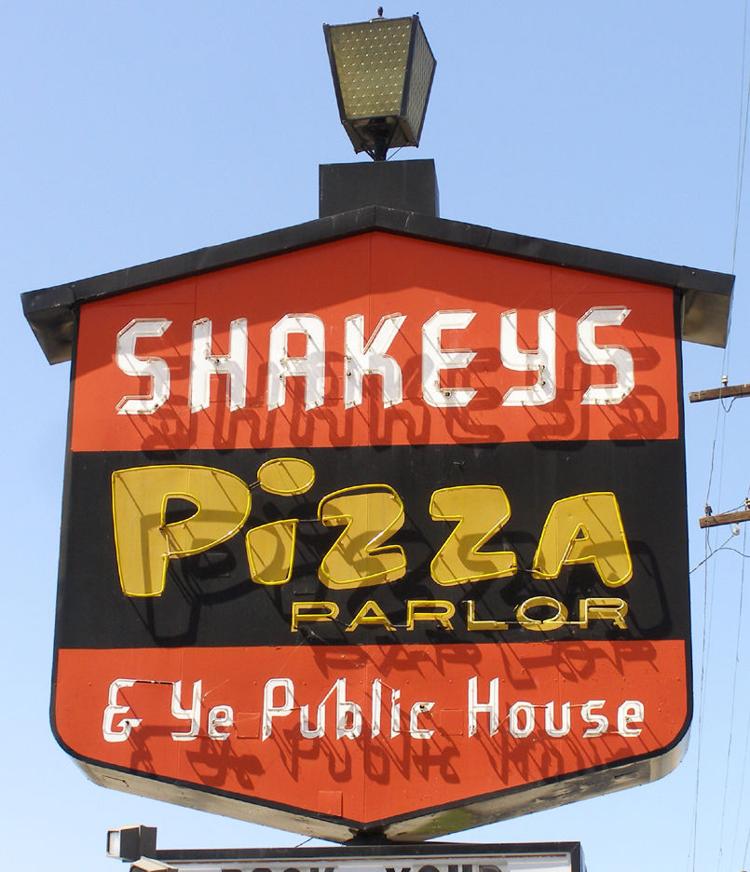 Believe it or not, Shakey's Pizza Parlor still exists, just not in the Region.
You might remember the one that used to reside in Calumet City, which might be a car wash now. Or perhaps you recall the one in Merrillville, on Broadway and U.S. 30. It closed in 1999. There were also locations in Highland and Valparaiso.
If you want to find a Shakey's, you'll have to travel. Enter the Merrillville zip code of 46410 on Shakey's website, and you'll find the closest one is 620 miles away in Auburn, Alabama.
There are still quite a few in California, where it was founded. There's one in the state of Washington as well.
Its website states that Shakey's was originally established as "Ye Public House" for pizza and beer. It was also known for Dixieland jazz and ragtime music. Workers looked like they were in a barbershop quartet, the way they were dressed.
According to its website, Shakey's is recruiting candidates to develop exclusive franchise territories in California, Nevada, Arizona, Colorado, Hawaii, Idaho, Texas and Washington.
Big Wheel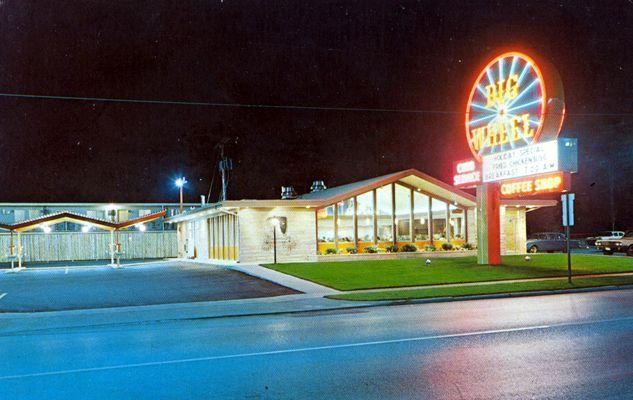 The Big Wheel restaurant on Lincolnway on Valparaiso's east side was an institution for decades. Families gathered for meals. Friends lingered over cups of coffee.
The restaurant was opened in 1965 by Willard Lowe. Two years later he sold it to his sister Joan Schroeder, who eventually sold it to her son Rex. 
The restaurant closed its doors in 2006 and the building was eventually demolished as part of the city's Eastgate development. A Horizon bank opened on the corner in early 2008.
Gaucho's Brazilian Steakhouse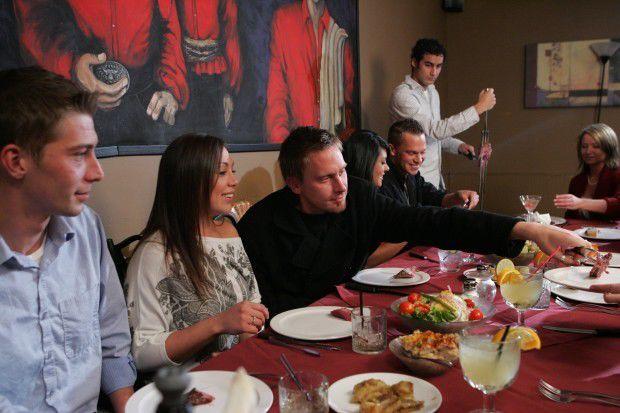 Where's the beef … and slew of other meats?
Gaucho's Brazilian Steakhouse, which was located on U.S. 30 in Valparaiso, closed its doors in 2014. The eatery offered a theatrical dining experience with waiters dressed like South American cowboys serving food churrasco-style, which involves going from table to table with skewers of just-grilled meat. The meats were sliced right onto the plate.
The Region misses this place because where else in Northwest Indiana can you stuff yourself on copious amounts of meat in one place?
Hannon's Drive-In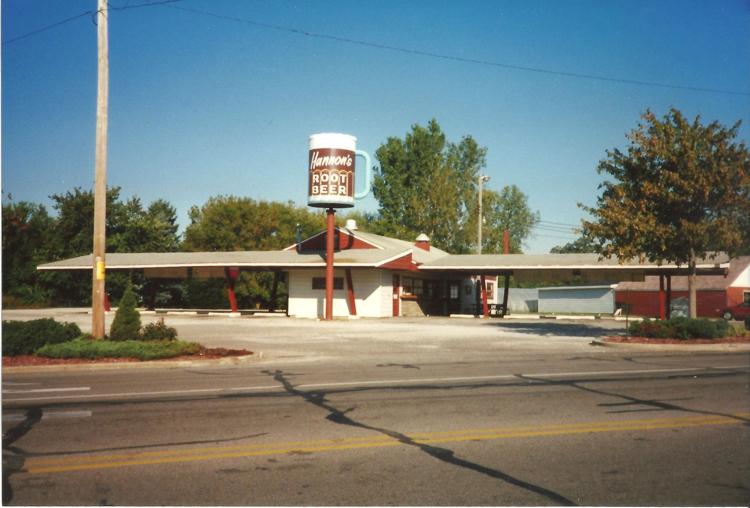 For decades, a giant frosty mug of root beer greeted drivers as they entered Valparaiso off U.S. 30 — Hannon's Drive-in, located on the northwest corner of Washington Street at U.S. 30.
The mug-shaped sign was a landmark for the old-time drive-in that offered patrons burgers, fries, corn dogs, onion rings and, of course, the locally famous Hannon's root beer. The sweet treat was made on premises and served in frosty glass mugs by carhops to thirsty patrons parked outside. Kids were served root beer in miniature mugs.
Hannon's signature menu items included the Big John, named for owner John Hannon, and hot dogs served on grilled white bread instead of a hot dog bun. The drive-in was a gathering place for teens, and patrons often had to circle the lot to find a spot to park. During the winter months, the Hannons sold Christmas trees in place of their burgers and fries.
The drive-in closed in 1998.
Bon Femme Cafe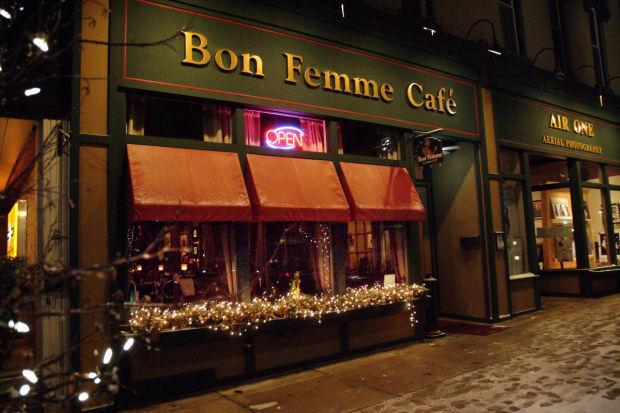 Bon Femme brings back memories of decent french food at reasonable prices.
Tucked away in Merrillville's Liberty Square Mall, it delighted Region diners from 1977 until 2006 with mismatched chairs and French themed paintings, including a stoic-looking woman who may have been inspiration for the restaurant's name.
There were stacks of LP albums, light jazz on the stereo and lighting so dim the waitress occasionally took the blackboard with the day's specials off the wall and held it by the table to assist ordering.
The bread came warm out of the oven, the French onion soup had a thick crust of cheese, a hearty quiche and a bread pudding made a nourishing meal.
The brand re-emerged in Valparaiso in 2005, but closed its doors once again last fall in order to start a new concept centered around contemporary southern cuisine.
Miller Ponderosa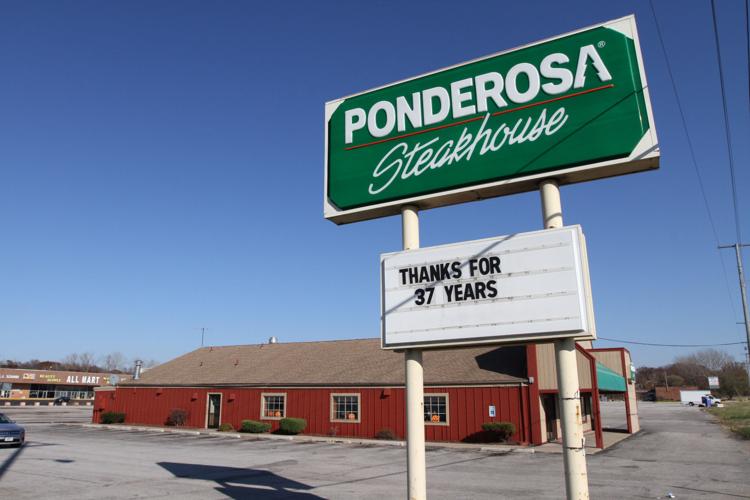 The Ponderosa Steakhouse in Miller had a ton of regulars, including the iconic tattoo artist Roy Boy Cooper, who'd always order a New York Strip so rare he just wanted "sear marks on it." The staff would joke it must be for the tigers he had in Roy Boy's Badlands Tattoos on Broadway.
The Ponderosa at 8000 Melton Road was a community gathering place where high school kids got their first jobs and there was a line out the door on Mother's Day. The popular sit-down restaurant was shuttered by corporate in Nov. 2015 after 37 years.
Vogel's in Whiting
One of the favorite culinary institutions for many years in Northwest Indiana was Vogel's Restaurant, formerly in Whiting.
Vogel's, which had a supper club-like setting, featured signature items such as perch, Shrimp de Jonghe, frog legs and steak. The restaurant, which was established by Fred and Ida Vogel on Calumet Avenue in 1921, moved to Indianapolis Boulevard in 1944. It was run by the Vogel family until it closed in 1997.
Area residents regularly attended the restaurant not only for what was thought of as a "fancy" dinner but also for banquets, wedding receptions and parties.
Marti's Place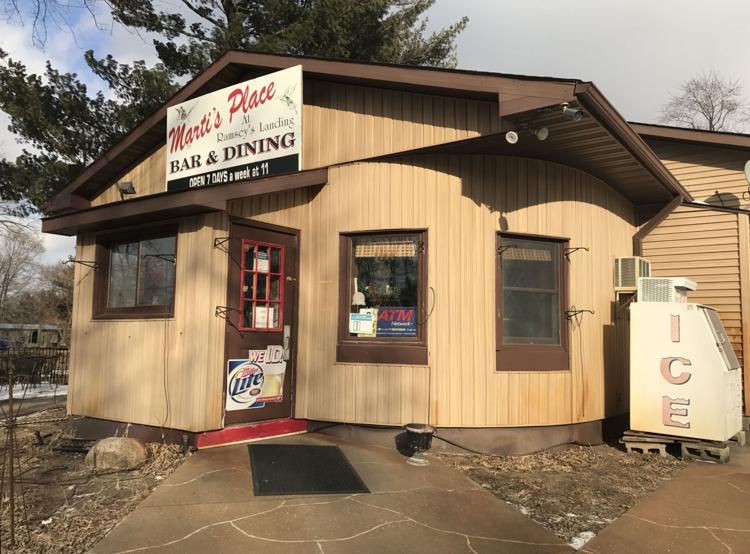 Marti's Place at Ramsey's Landing  in Jasper County served its final plates of lake perch and prime rib Jan. 8, 2017.
The restaurant on the southern banks of the Kankakee River, was known for its American comfort food and its free birthday dinners. Ron Klauer, son of owner Marti Klauer, said they maintained a database of more than 18,000 names and sent out cards inviting people to enjoy a free dinner for their birthday.
The restaurant was also known for its garlic salad dressing, which it sold by the bottle.
The riverside location made Marti's a special place to eat. It offered outside dining, and ownership maintained walking paths on their property.
A landowner across the river used to maintain a small airstrip and customers would occasionally fly in, according to Klauer. And, during warm weather, boaters could dock at the restaurant.
Marina's Restaurant
The diner nestled in the northwest corner of the intersection of U.S. 30 and U.S. 421 in Wanatah, was an eating spot for locals and travelers, alike.
The restaurant offered breakfast, lunch and dinner, even though it did close in the early evening.
With a large parking lot, it also served at times as a truck stop. The dining staff was primarily from the town, serving as a first-time job for many teens.
The restaurant closed over 25 years ago, and is now part of the site for a Speedway gas station, Dairy Queen, Subway and Burger King.
Al's Diner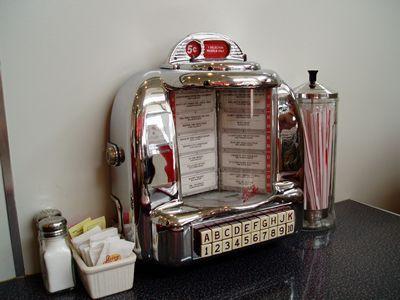 Al's Diner in Lansing brought the poodle skirts and slicked back hair of the '50s back to the Region when parachute pants and butterfly clips ruled in the fashion realm in the '90s.
This diner wasn't only well-known for its nostalgic '50s-themed décor – visitors will remember the gigantic stoplight in the corner of the restaurant, glittery green topped bar stools and table-top jukeboxes that filled the restaurant with the music of yesteryear – but it was also loved for its oversized hamburgers, homemade onion rings and giant malts and milkshakes that were topped with whipped cream, a cherry and a wafer.
It's safe to say this family-friendly restaurant has been sorely missed since it closed its doors in 2003.
Zorba's in Highland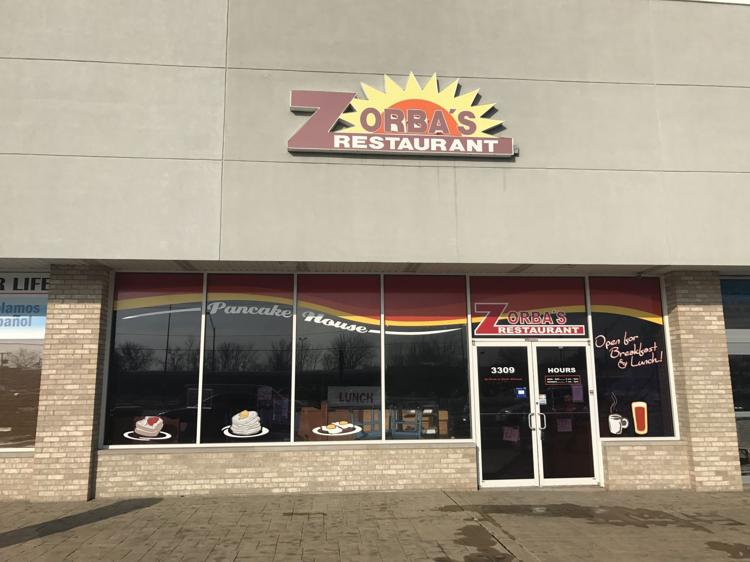 The loss of one greasy spoon in the Region is only a dent in the plethora in the area. But losing one also means losing a go-to morning spot for breakfast and lunch.
Zorba's held a convenient spot in the Highland neighborhoods where it was a short drive or walk from homes and businesses on 45th Street. It also served up delicious comfort food such as multilayered breakfast sandwiches with choice of meat, cheese and egg.