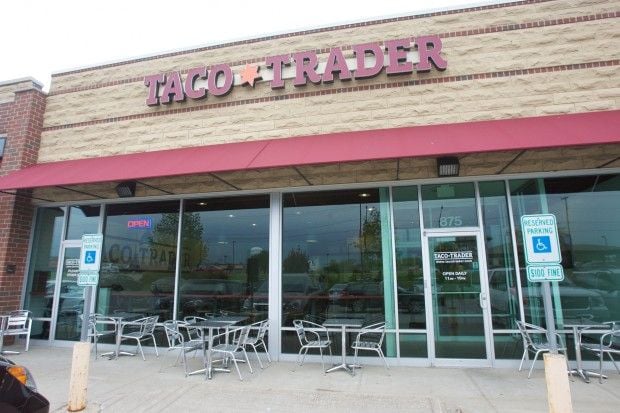 Taco Trader, which used family recipes in a "new world Mexican fashion," is closing its Dyer location after three years because it couldn't get a liquor license in the town.
But the eatery, which featured menu items from the now-defunct Mexican Inn at 95th and Ewing on Chicago's far southeast side, will come back somewhere else in the Region.
"Taco Trader will be closing in Dyer effective Saturday, March 12," the company said on its Facebook page. "We are currently looking for another location in Northwest Indiana. Check back and watch our website for additional information. The past three years have been great—looking to serve you at other location(s) for many years to come. Thanks!!!"
Owner Dave Jimenez said he didn't want to renew the lease in the current location after he was unable to get a liquor license, which he said would make the restaurant far more profitable. He said he planned to open a full-service version of Taco Trader somewhere within a 15-mile radius within the next few months.
Jimenez opened the restaurant partly to continue the legacy of his uncle, Mario Cornejo Sr., who owned the Mexican Inn for nearly three decades.
Taco Trader used old-fashioned cooking methods to make items like crispy beef tacos, soft cheese, taco salad and tostadas from scratch in its 2,500-square-foot restaurant in a strip mall in front of the Jewel supermarket just off U.S. 30. Diners gave the restaurant very positive reviews on sites like Trip Advisor. 
"My husband and I love this place," wrote one Yelp reviewer who gave it five stars. "We have been going there once a week for the last two months and have not had a bad experience! The food is tasty and the personal service is great! I'm in love with the guacamole and chips. We get the usual soft steak tacos and I changed it up with the grilled chicken and fell in love with that too. I recommend this place to everyone!"
For updates about where Taco Trader will locate next, find it on Facebook or visit tacotrader.com.