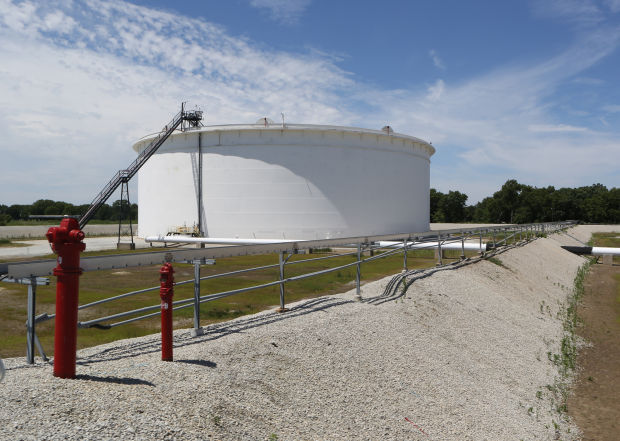 Enbridge, the pipeline company that operates terminals in Griffith and Schererville, recently donated $20,000 to Hoosiers Feeding the Hungry.
The money will cover meat processing fees for donated deer and livestock distributed to food banks and other hunger relief agencies serving the needy in Lake and Porter counties.
An estimated 87,220 Lake and Porter county residents, including 28,210 children, suffer from food insecurity, according to Feeding America's Map the Meal Gap.
"More than ever, families are struggling to buy groceries. Food banks, pantries and soup kitchens work to protect the most vulnerable and under-served in our communities," Hoosiers Feeding the Hungry said in a news release. "These agencies continue to face increased demand during these uncertain times. Proper nutrition is vital to the health of all Hoosiers. That is why protein, an important component of every cell in the body and one of the most important nutrients for brain and body development in children, is so important. Sadly, it is also the hardest commodity for food banks to obtain, especially now."
Enbridge's donation is enough to cover the cost of processing 17,000 pounds of donated livestock and deer, enough for 69,000 meals for the hungry. The charity has processed more than 1.8 million pounds of meat, or enough for 7.2 million meals delivered by 450 different hunger relief agencies across the state, since its founding in 2011.
"We are so grateful to Enbridge for supporting our efforts in responding to the needs of those in the community facing hunger. A meal provided to a person in need means reduced hunger and increased disposable income because they can spend less on food. Right now, that is so important," said Debra Treesh, executive director of Hoosiers Feeding the Hungry.
New stores that opened in Northwest Indiana in 2020 despite the pandemic
New stores that opened in Northwest Indiana in 2020 despite the pandemic
While the coronavirus proved challenging for many retail establishments in Northwest Indiana and across the nation, new stores still opened in the Calumet Region in 2020. Here's a look at a few that arrived in Northwest Indiana: