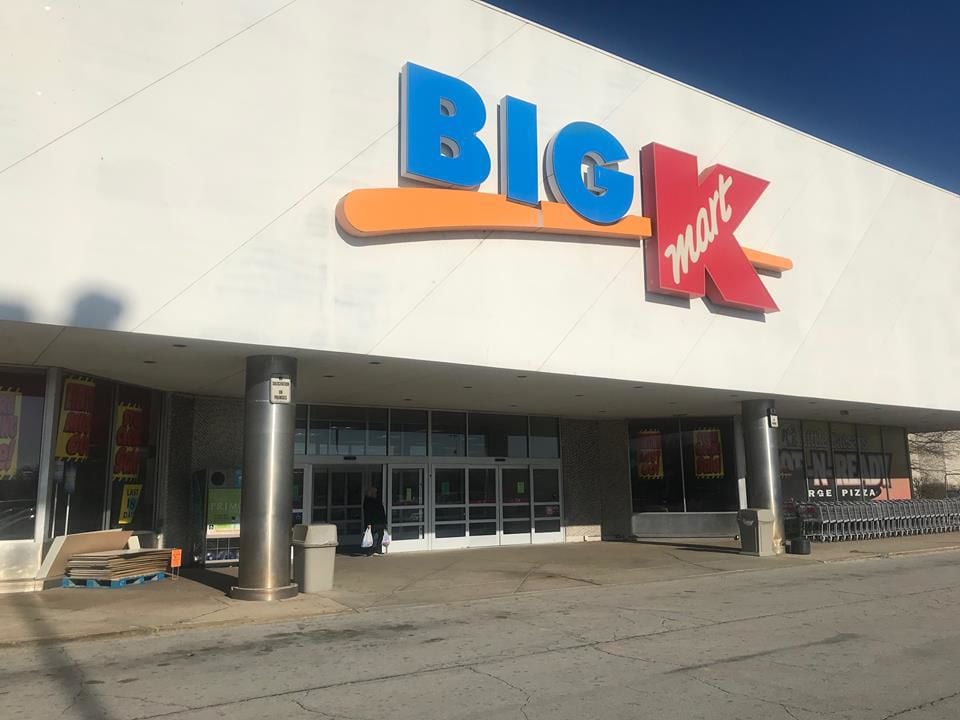 Attention Kmart shoppers, the Blue Light Special burns on only in memory now in the Calumet Region.
The Kmart at 2801 Calumet Ave. in Valparaiso recently shuttered after 45 years — once it was picked clean during a liquidation sale that stretched on for months. 
Transformco, which is overseeing Sears' restructuring in bankruptcy court, closed the last four Kmart big-box stores in Indiana — in Valparaiso, Elwood, Kokomo and Richmond — just before Christmas. The company, which no longer has any stores in the 17th most populous state in the union, said in a statement it was trying to figure out a "long-term path to profitable success."
Originally a department store chain known as S.S. Kresge, which had locations in downtown Hammond and Gary, the retailer opened its first Kmart store in 1962 and rebranded the entire company as Kmart in 1977. It was once the second largest retailer in the United States, with more than 2,400 stores worldwide at its height in 1994.
But after losing market share to Walmart, Target and ecommerce, Kmart filed for bankruptcy in 2002 and then merged with Sears, another iconic American retail brand that once stood astride the suburban landscape like a colossus but had fallen on hard times. The decline intensified over the past decade, as ecommerce sales went from 4.2% of U.S. market share in 2010 to 11.2% during the third quarter of last year, according to the U.S. Department of Commerce.
Since 2011, multiple Kmart stores have shuttered across the Calumet Region, including in St. John, Portage, LaPorte, Chesterton, Merrillville, Lansing and Griffith during wave after wave of national store closures. Some were quickly filled by other retailers like Meijer and At Home, while others remain empty to this day.
The big-box Kmart store in Valparaiso sold general merchandise, home goods, appliances, furniture, garden items and clothes, including celebrity brands from the likes of Martha Steward and Kathy Ireland. It also had a pharmacy.
Recap: A look at businesses that closed in Northwest Indiana in 2018
Some have been called 2017 the "retailpocalypse" because of the stunning number of brick-and-mortar stores that have been closing across the country.
More businesses were shuttered in the Region and south suburbs in 2018. Find out which closed their doors in 2018 here:
The business news you need
With a weekly newsletter looking back at local history.