Henry Schrage, a German immigrant who was one of the first to settle the lakefront city of Whiting, established the community's first general store, helped arrange for Standard Oil to buy the land for its refinery, and started a bank in 1895 that would endure well into the 21st century.
Schrage started the Bank of Whiting at Center and 119th streets in the lakefront city with just $35,000 in capital. After taking $5,698.05 in deposits on its first day, it would grow to become Indiana's largest privately owned bank, with $5.8 billion in assets and more than 900 employees at 60 branches across the state.
Now in its fourth generation of family leadership, with the fifth and sixth generations getting involved, Centier is the 2021 Northwest Indiana Business & Industry Hall of Fame Enterprise of the Year.
The Merrillville-based bank celebrated its 125th anniversary last year, making it one of the oldest continuously operating banks in Northwest Indiana. The coronavirus pandemic put a halt to planned festivities last year, but a belated gala for all bank employees, current and former, is slated for October.
The bank recently opened the Centier Museum in its branch on 119th Street in downtown Whiting to celebrate its lengthy and rich history.
"The 100th anniversary was certainly a big milestone and the 125th anniversary is a big milestone I've looked forward to," said President and CEO Michael Schrage, who started with the bank 49 years ago. The anniversary year "was disrupted like everything else, but I'm pleased to continue on to the 126th year. Our family is committed for generations to come."
Centier, known for its "Not for Sale" pledge, started at a time there were more than 8,300 banks in the United States. After the number of banks across America swelled to nearly 30,000, the number has since fallen to about 4,375 today amid an ongoing trend of consolidation.
Centier has endured while many other community banks were gobbled up or folded because of the family's commitment to preserving the institution, Schrage said.
"There will certainly always be a place for localized, focused financial institutions," he said. "Many disappeared, but we're positioned for a much longer journey. We really believe in the fact that you have to have private financial institutions not concerned with quarterly financial results for the stock analysts and the stock prices. There's a need for institutions that aren't just driven by stock price. We're focused on family, service and values for the long term. Our headquarters is always going to be here."
Centier had just two branches in Whiting and Highland when Schrage joined the family business in 1972. He has grown it immensely to ensure it can stay competitive.
"Small banks often have succession problems and get bought out by larger banks," he said. "Smaller banks have had trouble over the years vying with larger banks in attracting talent. Banks need to be of a certain size to stay abreast of the technology. You need to have the resources to be competitive over the longer term."
A servant heart culture
Centier is differentiated in the marketplace by its company culture, Senior Partner Chris Campbell said.
"It comes down to taking care of associates and clients, putting the time and money into being a positive force for the community," he said. "It's a community bank run by family. We can be patient and not have knee-jerk reactions to quarterly numbers. We have a longer-term commitment to our clients and can take a patient view, not make a decision based on short-term quarterly earnings. We're people who live, work and play in our communities. We're out in the community at church or the soccer game."
The bank's servant heart leadership philosophy emphasizes service to others, Campbell said.
"Putting others before yourself is part of our culture and something we all believe," Campbell said. "It's part of a genuine commitment of the bank to put purpose before profit. We put our core values and mission first. It's definitely been Mike's vision and drive to share that servant heart culture with the clients, financial partners and the community."
The bank has been growing across the state, increasing its foothold in markets like Indianapolis, Fort Wayne and Lafayette.
"With our family background at Centier, we've served generations of clients often in the same family, and to continue to serve the next generation is super-important to us," Campbell said. "We're looking to continue that growth to preserve the hometown banking. Keeping funds in our community means a better quality of life for everybody and happier people. We're looking forward to the next 126 years."
Schrage instilled the servant heart culture at the bank after a health scare in which he suffered fatigue syndrome.
"After a significant health issue and a personal transformation I was reading books about how iconic organizations differentiated themselves," he said. "It really set the bank on a different course. Culturally, the bank would be value-driven and not driven by rates or services or number of locations. Kindness and caring are what we value here. We serve the community and businesses that really value that loyalty and longevity. We brought on leadership people with similar driving values and methodically built the kind and caring culture that made the bank what it is today. It significantly differentiates us." 
Schrage came up with the "Not for Sale" pledge in the mid-1980s at a time when Chicago banks were looking to merge with banks in Indianapolis and across the Midwest.
"We made a promise of being not for sale that we thought we could uphold," he said "It was not believed at first over the years, but I turned down offer and offer. We showed our longevity and commitment by building a corporate headquarters in Merrillville."
Customers come to Centier when they seek a local bank with longevity and value continuity in a banking relationship, Schrage said.
"We appeal to individuals and family businesses looking for continuity with the professionals they hire," he said. "We're not unlike a lawyer, accountant or doctor in that regard. The biggest advantage of our growth is that we can maintain those professional relationships by avoiding the disruptions of being sold or merged into a megabank. The larger banks have an insensitivity because of their distance from the local environment and the local needs. It's not as easy for a megabank to focus on something in one of our towns."
Centier has stayed true to its roots as a community bank, Schrage said.
"It has made a substantial difference," he said. "We lend our heart and soul into what we do. You see our associates walk or participate in all the different community events. When you become a mega-bank you tend to just write checks. We select people who serve and are caring, who fit into our culture. We look as much at personality profile as expertise in banking. We just go a different route that's less traveled, but we've been committed to it as a family. We've grown the institution but not too big or too fast. We're grown at a reasonable pace to ensure we can be here forever and not just for the best offer."
Growth and independence
Schrage started with the bank in 1972 when it had $30 million in assets and two offices. He expanded the bank's footprint to Porter County and acquired banks in Crown Point and Lowell.
Nearly a half-century later, Schrage grew Centier to nearly $6 billion in assets and 60 offices across northern and central Indiana.
"I had reservations coming into the family business but reached an agreement with my dad that I could expand the bank," he said. "That agreement gave a lot of latitude in changing the whole structure and future direction of what the bank could be. There have certainly been peaks and valleys over the years, but the family has stood behind the bank through valleys like the Great Depression, the pandemic and dips in the cycles of the economy."
His ambitions grew along with his success.
"At first I wanted to be the largest bank in Lake County, which was pretty ambitious at the time," he said. "We had $30 million in assets and some banks in Hammond and Gary were 10 times our size. We've gone well beyond that to be the largest privately owned bank in the state and the largest in the Northwest Indiana market."
Schrage decided on organic growth going forward, after the bank had trouble blending company cultures during its first merger. He also learned Centier was not suited to agricultural markets, so he focused future growth on population centers like Lafayette and South Bend.
"I think you'll see new offices in Indy and Fort Wayne later on. We may be expanding to southern Indiana in the future, to serve some of the communities in the southern part of the state that lost their private bank," he said. "We see ourselves as an Indiana bank. We certainly could have grown to Chicago or Michigan but we feel there is a smallness of being Indiana-based and Indiana-only."
While its brick-and-mortar footprint remains in Indiana, Centier has picked up savings account customers from all over the country with its gamified savings app Billinero in which people who save so much every month qualify for monthly and quarterly cash prizes.
"The technology opens geographic borders," Schrage said. "We're embracing the digitalization strongly though we don't want to have offices all over the country."
The Billinero app is a pilot program. Centier may expand to focus on other digital channels, such as offering mortgages or consumer loans online.
But Centier will never lose sight on its values, Schrage said.
"We rely on the community," he said. "We don't produce anything — we provide services to the community. So we look to enhance and differentiate that. We have very involved people serving on all these community boards and looking to build up the community and make the community successful."
Centier remains very selective about hiring to ensure its employees are the right fit. That's to ensure the bank's continued success, Schrage said.
"I think the legacy I want to leave is the culture, not the size of the bank or the profit," he said. "The servant heart culture is something I initiated and that we maintained by hiring the right kind of people. We've built something very special we hope to perpetuate for generations for communities, businesses and families throughout the state. To me, it's about preserving a hometown, private, family-owned bank for generations to come. It's hard for small banks to compete for talent or with the technology. But we have all the things we need to maintain a path of independence for generations to come. We're enjoying the journey and want to continue to be here for many years."
Gallery: Centier celebrates 125th anniversary
Gallery: Centier celebrates 125th anniversary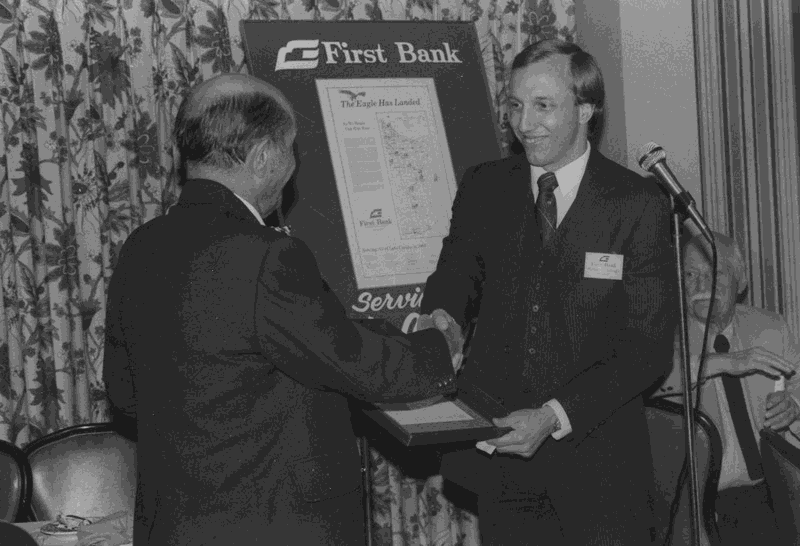 Gallery: Centier celebrates 125th anniversary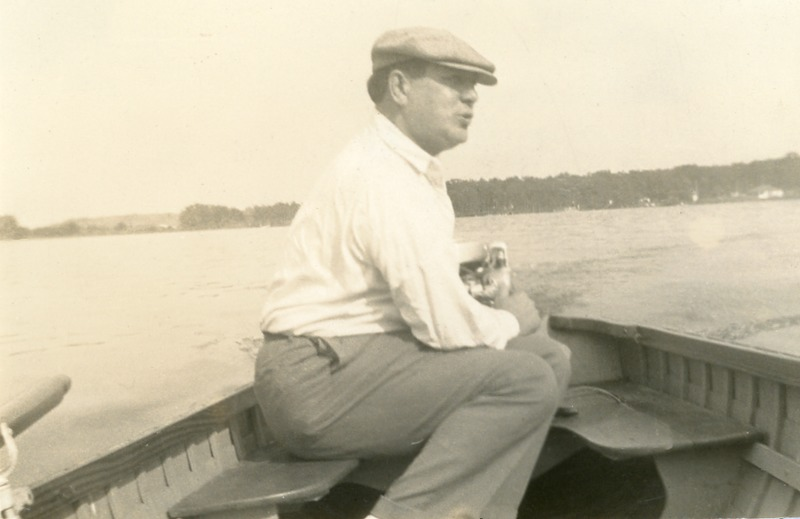 Gallery: Centier celebrates 125th anniversary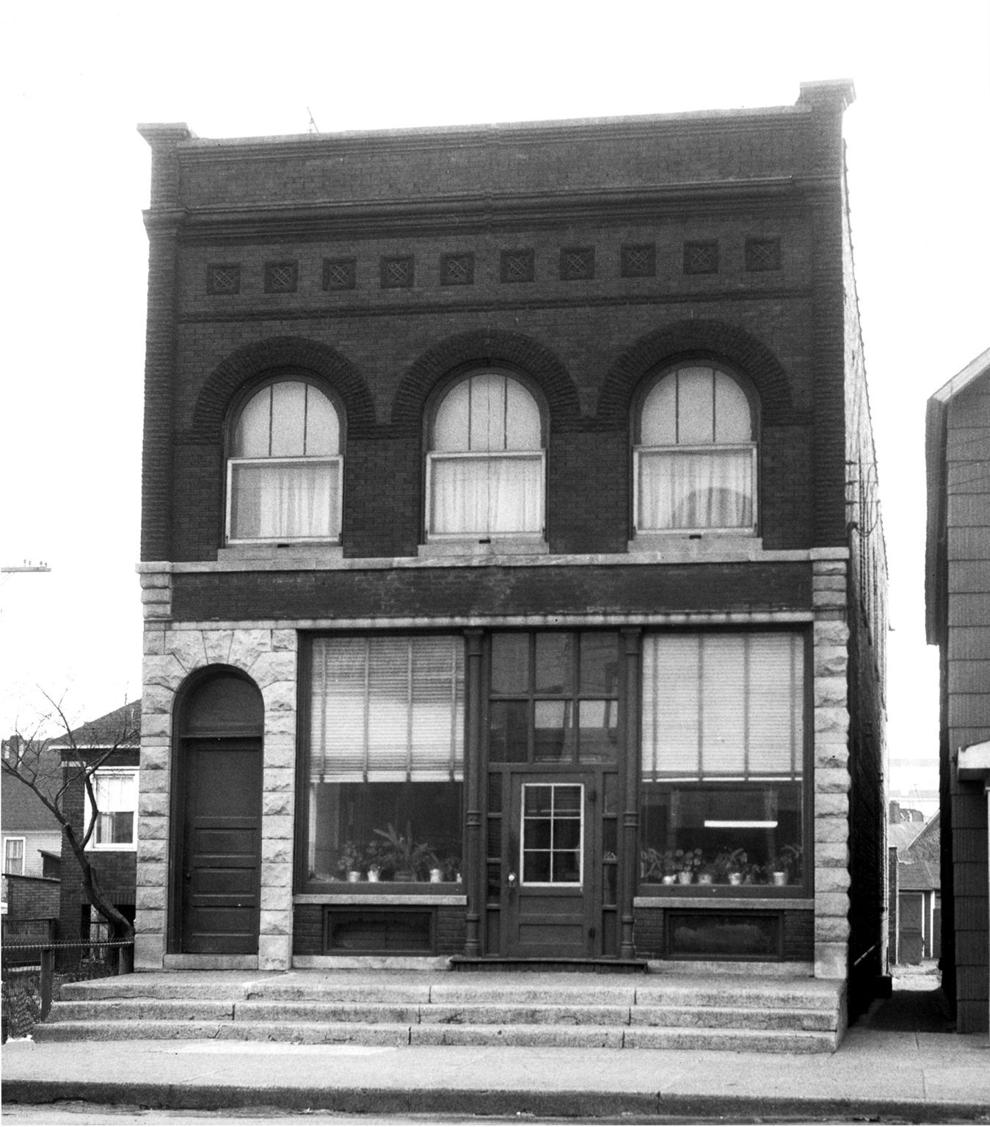 Gallery: Centier celebrates 125th anniversary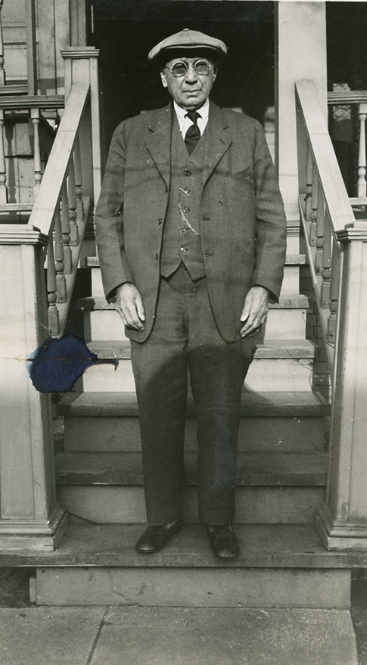 Gallery: Centier celebrates 125th anniversary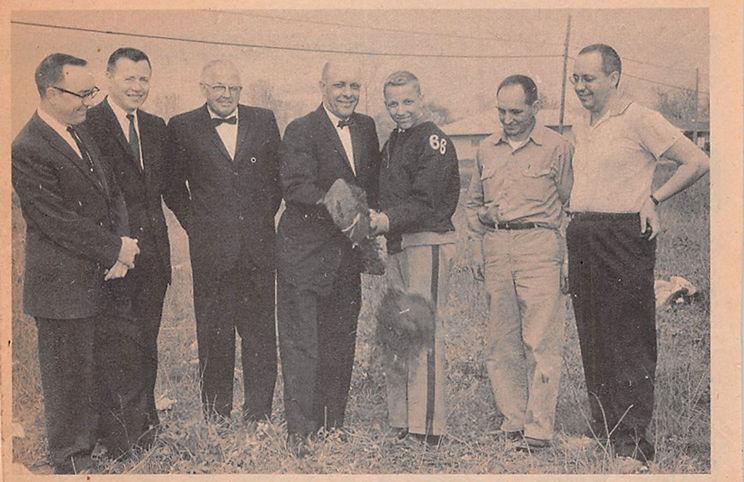 Gallery: Centier celebrates 125th anniversary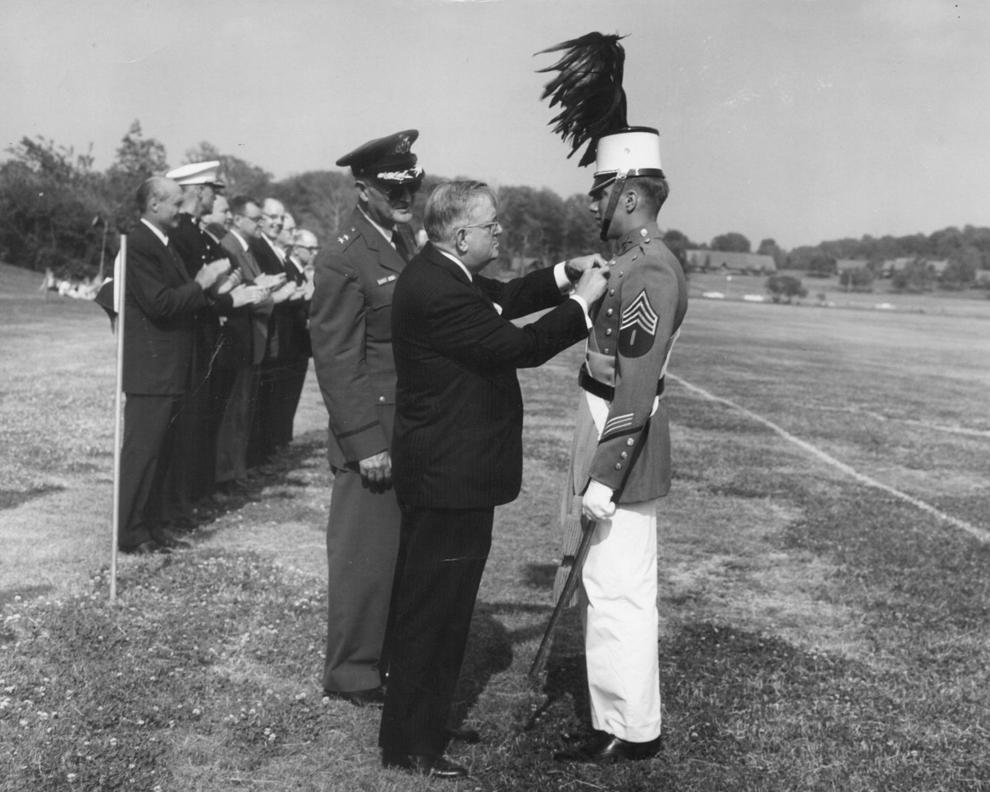 Gallery: Centier celebrates 125th anniversary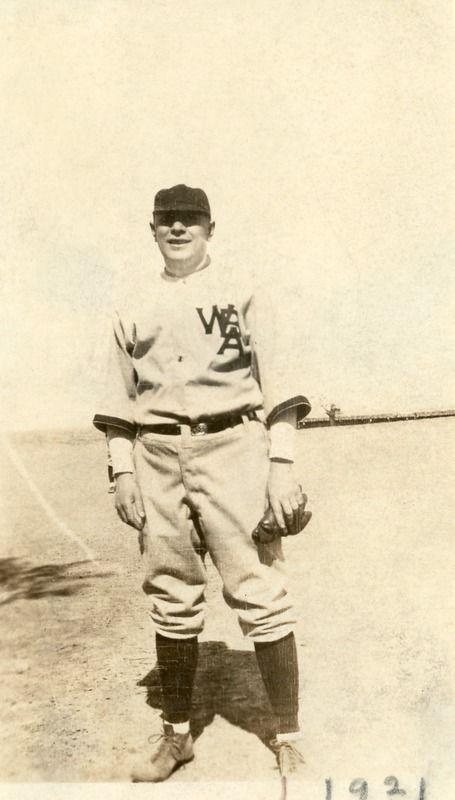 Gallery: Centier celebrates 125th anniversary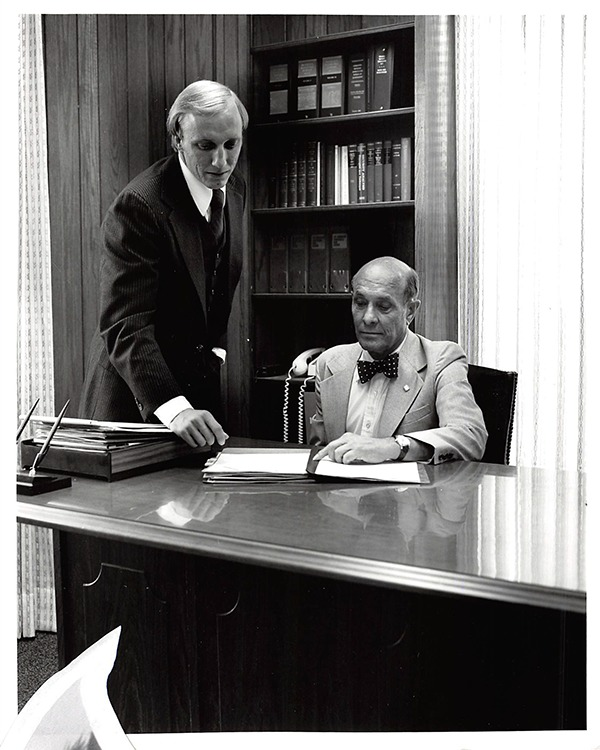 Gallery
We've built something very special we hope to perpetuate for generations for communities, businesses and families throughout the state. To me, it's about preserving a hometown, private, family-owned bank for generations to come. We're enjoying the journey and want to continue to be here for many years.

- Michael Schrage