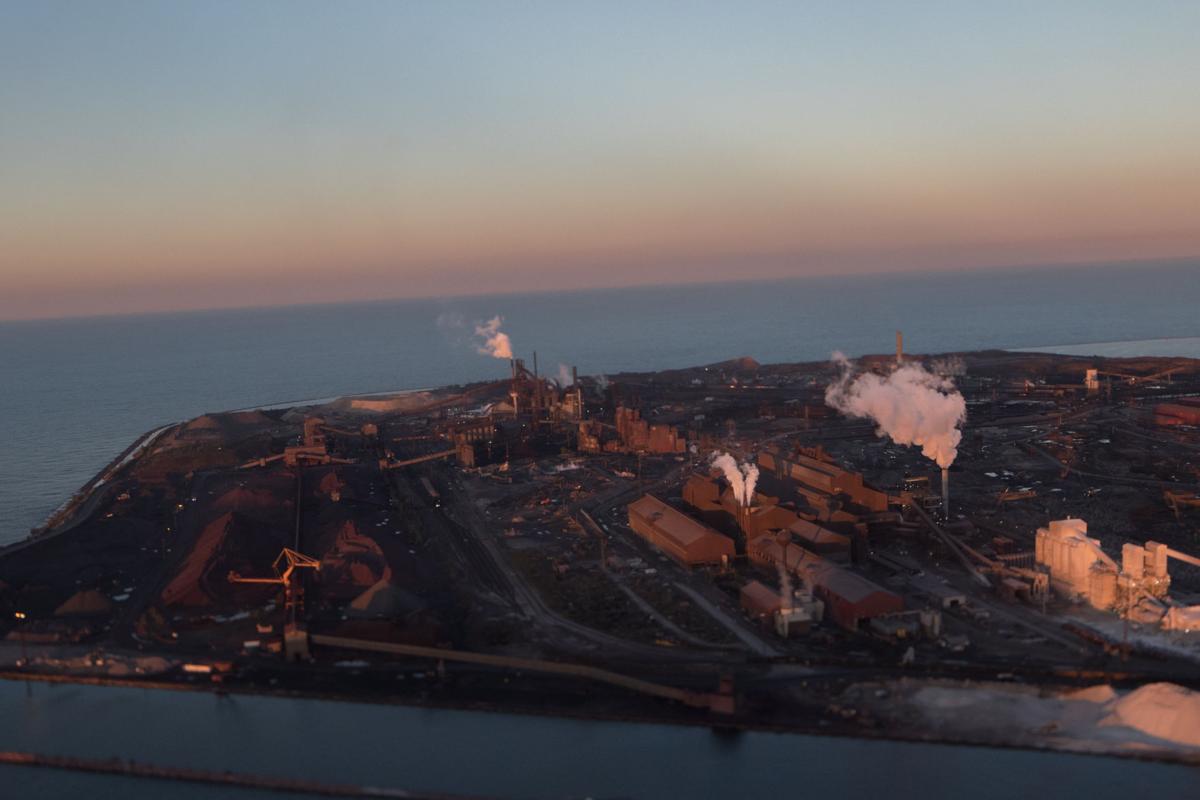 A leading Calumet Region environmental group is calling for an "environmental justice analysis" and a public hearing before the state renews an air permit for Indiana Harbor Coke Co., a contractor that supplies a crucial raw material at the ArcelorMittal Indiana Harbor steel mill in East Chicago.
Keith Harley, an attorney for the Southeast Environmental Task Force, wrote a letter to the Indiana Department of Environmental Management saying the group took an interest in the case because of a violation cited by the U.S. Environmental Protection Agency last June. That finding led the group to learn of six more EPA violations since 2010, when the original permit went into effect.
The EPA found in a 2010 investigation that the Indiana Coke Co. facility had released 160 excess tons of sulfur dioxide and 15.9 excess tons of particulate matter beyond what was permitted from its bypass stacks between 2005 and 2008. Most recently, the EPA found coke ovens were improperly sealed to prevent toxic gases from being released last year. 
"Staff from U.S. EPA and IDEM visited the facility on March 14, 2016, and staff from U.S. EPA returned on June 13, 2016. During both visits, agency staff observed ovens across all four batteries continuously leaking emissions," Harley wrote.
Indiana Coke Co. supplies the vital steelmaking ingredient coke to the ArcelorMittal steel mill in East Chicago, which employs thousands and is one of the largest factories in Northwest Indiana. The company said in its permit application it would take multiple steps to limit emissions.
The Southeast Environmental Task Force, or SETF, which combats pollution in the Calumet Region in Illinois and Indiana, is concerned because of the coke batteries' proximity to Lake Michigan and the 31,665 people who live within a three-mile radius, 90 percent of whom are African-American or Hispanic. The group says IDEM records show repeated issues with the coke oven doors.
"This facility is a major source of criteria and hazardous air pollutants and operates in proximity to residential neighborhoods and valuable ecological resources," Harley wrote. "As a result, SETF is concerned about the permitting and compliance status of the facility, the effects of these emissions on human health and environmental quality, and IDEM's oversight of the facility's polluting activities."
"It is vitally important that advocates for the safety and quality of these public resources be given a full and complete opportunity to participate in IDEM's permit renewal process," he wrote.
The public has until May 10 to submit comments to IDEM, which will make a decision on the permit renewal thereafter.