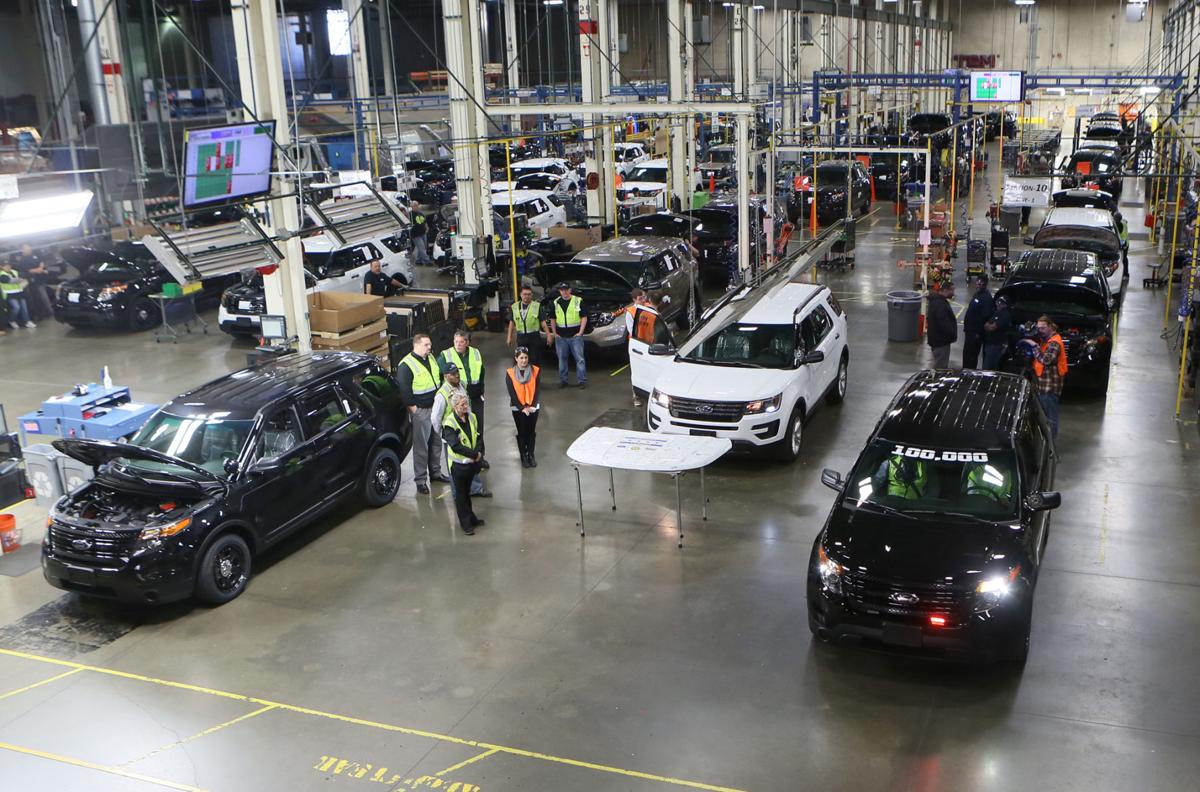 Sales of the locally made Ford Explorer shot up 20.7 percent in May for the sport utility vehicle's best May in 13 years.
Last month, Ford sold 22,715 Explorers, which are made at the Chicago Assembly Plant on the Calumet River in Hegewisch.
Overall, Ford sold 241,126 vehicles in May, a 2.2 percent year-over-year gain. The Dearborn, Michigan-based automaker's average transaction price rose $2,100 last month, far outpacing the industry average of $500.
"May marked a standout month for Ford brand SUVs, with a May record 74,910 SUVs sold," said Ford Vice President Mark LaNeve, who leads U.S. Marketing, Sales and Service for the company.
"Plus, we continued to see strong F-Series performance, with sales and share rising this year, along with average transaction pricing. In May, overall F-Series sales were up double digits, and transaction prices grew $3,300 per truck."
Ford employs thousands of autoworkers locally, including at the Chicago Stamping Plant in Chicago Heights, to make the Explorer, the Taurus, the Police Interceptor Utility and the Police Interceptor Sedan.
So far this year, Explorer sales have risen 2.2 percent to 97,157 units.
Taurus sales rose 23 percent in May but are down 3.4 percent through the first five months of the year, as compared to the same period in 2016.
Sales of the Police Interceptor Sedan, which is modeled after the Taurus, rose 18.3 percent in May but are down 10.8 percent so far this year. Sales of the Police Interceptor Utility, a souped-up version of the Explorer, fell by 2 percent in May but have grown by 2.5 percent to 14,109 units so far this year.
In other good news for Ford workers, the Illinois Department of Transportation has finally finished rebuilding the 79-year-old Torrence Avenue Bridge over the Grand Calumet River, which was closed after it failed a routine safety inspection in 2015. The bridge just north of the automotive factory reopened to traffic three months ahead of schedule after a $10 million project that included a bike path.
"After more than two years of construction, completing this project early brings much-needed relief to commuters, residents and businesses that rely on Torrence Avenue," Illinois Transportation Secretary Randy Blankenhorn said. "This new bridge is safer and will meet the region's needs for years to come by adding a critical piece to the state's multimodal transportation system."