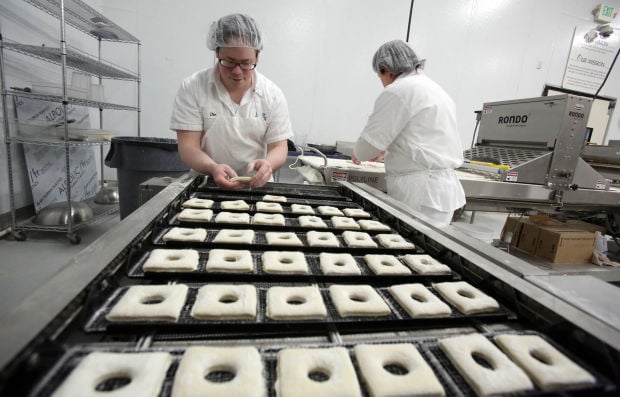 One of the Region's favorite doughnuts is the subject of a legal proceeding that won't make your eyes glaze over.
Family Express, the Valparaiso-based convenience store chain, is asking a judge to rule that it can continue to describe its four-sided pastries as "square donuts." It's squaring off against the Terre Haute-based Square Donuts chain, which has a trademark on the name and which has been advancing north as Family Express has been moving south.
Square Donuts has been making its distinctive right-angled donuts since 1967, while the 41-year-old Family Express chain rolled out its square-shaped donuts in 2005. Family Express, which has 30 convenience stores across Northwest Indiana, is arguing the name is a generic description of the product that shouldn't be trademarked.
The Terre Haute-based doughnut shop has rejected Family Express's proposed co-existence agreement and sent cease-and-desist letters alleging trademark infringement, according to a lawsuit filed in U.S. District Court for the Northern District of Indiana Hammond Division.
Family Express has faced threats of legal action since 2006 but maintains its "square donuts" is just a description that no one can claim exclusive rights to. Family Express also asserts calling them square donuts does not cause confusion among consumers.
Family Express attempted to file its own federal trademark, which was rejected, and has repeatedly made overtures for a co-existence agreement that would let both businesses use the name. Now the issue has been coming to a head, since both sides will likely soon enter the same market.
"Family Express is faced with the choice of either no longer describing its square-shaped donuts as 'square donuts' or being under continuous threat of litigation over said use," the company's lawyers stated in the lawsuit.
Family Express wants a judge to declare that it's not infringing upon Square Donuts' trademark rights, either at the state or federal level, and an order directing the Commissioner of Patents and Trademarks to cancel the federal trademark.