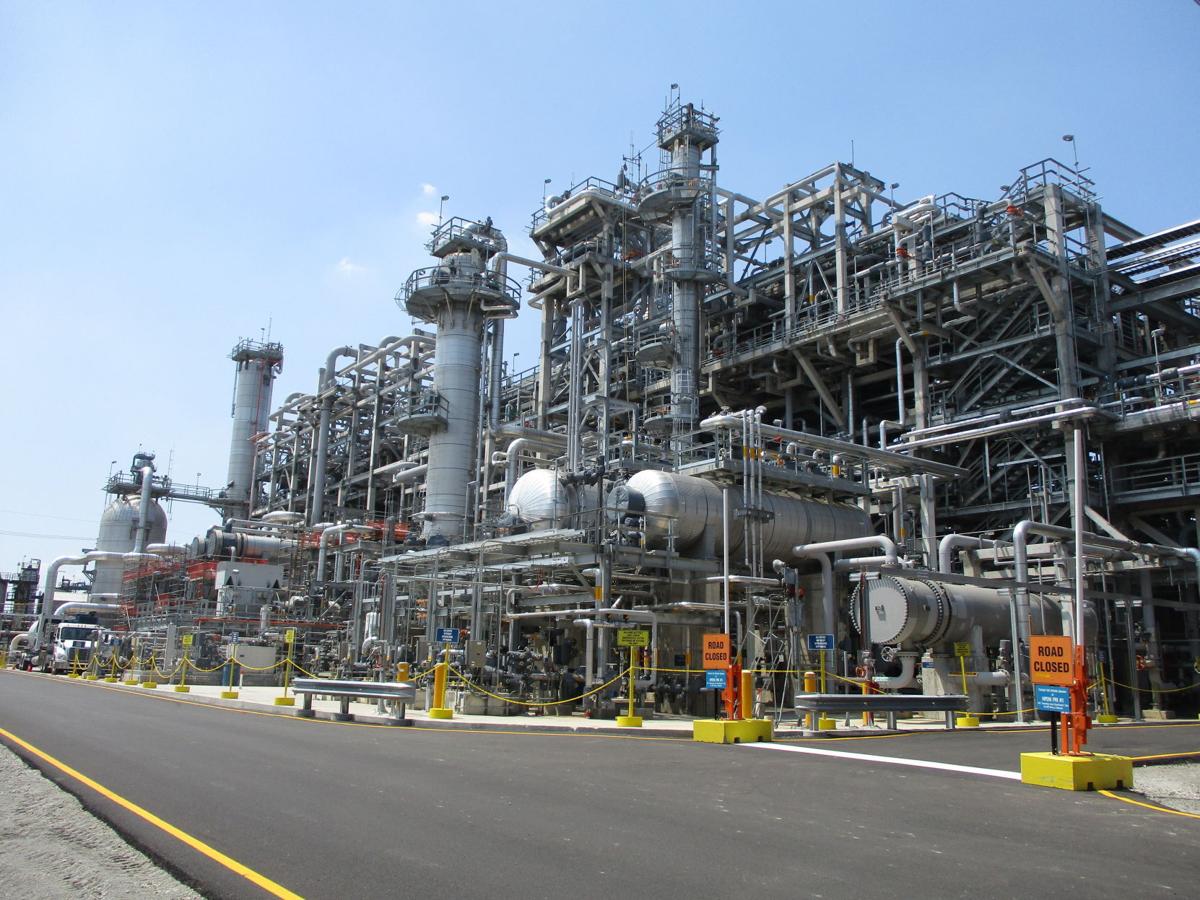 HAMMOND — A federal judge is ruling that BP's Whiting refinery has repeatedly violated air pollution standards in recent years.
U.S. District Court Judge Philip P. Simon issued a decision Wednesday against the petroleum giant in a 2019 lawsuit filed by the Indianapolis chapter of the California-based Sierra Club.
The judge found BP emitted illegally high levels of airborne particulate matter on several occasions between 2015 and 2018, according to pollution tests on boilers that provide electrical power to the plant.
The judge ruled BP failed to correct and retest its emissions as required by the federal and state permits governing the refinery's operations.
The judge hasn't ruled on whether BP will have to pay monetary damages Sierra Club lawyers are seeking, and has yet to rule on a separate count of the civil suit alleging further pollution by the refinery.
Bowden Quinn, director of Sierra Club Hoosier Chapter, called the ruling a major victory for the Sierra Club and its attorneys with the Environmental Integrity Project.
Quinn said in a written statement, "Today's ruling stamps out BP's profits-over-people approach and ensures it will be held accountable for endangering Northwest Indianans' health and safety with their dangerous emissions."
Sanghyun Lee, one of the Sierra Club's attorneys, said, "Judge Simon's decision merely reaffirms the core principle that violators can and must be held accountable for their unlawful pollution. Compliance with permit terms is just a basic cost of doing business, and regulated entities like BP cannot just reap the benefits of noncompliance for years at the expense of the health and welfare of local residents."
Attorneys and representatives for BP couldn't be reached Wednesday afternoon for comment on the decision.
The Sierra Club filed suit two years ago on behalf of its more than 10,000 Indiana members, including members living in Northwest Indiana near the refinery, which was first built in 1889. It is the largest BP refinery in the world, processing crude petroleum into gasoline, diesel and jet fuel.
The suit alleges the plant's steam boilers have been emitting particulate matter, a toxic mixture of organic material, metal and ash that can cause heart and lung disease, as well as general environmental damage.
Federal and state officials require the refinery to regularly test the boiler's stacks for particulate matter as small as 10 microns — particles so small they can only be seen with the aid of electron microscopes.
BP conducted eight tests between Aug. 3, 2015 and Oct. 9, 2018 that detected emissions above those permitted by Clean Air Act standards.
The judge ruled BP failed to correct its pollution control equipment and quickly retest after six of the failed tests, despite receiving notices about the failures from the Indiana Department of Environmental Management.
Sierra Club members Patricia Macielewicz, Carolyn Marsh and Maureen Connolley, who live close to the refinery, allege they have been impacted by the pollution.
Macielewicz, who lives a half mile away, stated in court papers she can sometimes feel a burning in her throat and on her face and the air often feels heavy when she is outside.
Marsh, who lives within a mile of the refinery, attested to the smell, stale air, noise and flames coming out of the refinery. She was recently diagnosed with chronic obstructive pulmonary disease.
Connolley, who lives about 13 miles away, states she notices poor air quality and sees ash along the Lake Michigan shoreline.
The judge overruled objections by BP attorneys that the suit is technically flawed, and that the refinery is likely in compliance with emission standards because the emissions testing methodology was inaccurate.
"BP takes seriously our commitment to safe and reliable operations at the Whiting refinery and across our global operations. We continue to review today's decision by U.S. District Court Judge Philip Simon," Christina A. Giannelli, a spokeswoman for BP, said Wednesday evening.