As the night comes sooner, a bite of crispness enters the fall air, and Halloween looms, people throughout the Region seek scares at haunted houses where mad doctors, crazed patients, brain-hungry zombies and chainsaw-wielding maniacs are liable to pop up at any moment.
But this year, after a pandemic straight out of dystopian sci-fi movie swept the earth, fewer haunted houses in Northwest Indiana are bringing frights this fall. Those that are opening for the Halloween season are taking new coronavirus precautions, including limiting capacity, bringing on less staff to jump out at fright-seekers, requiring masks and replacing physical lines with virtual ones.
Reapers Realm, one of the biggest and best known haunted houses in the Region, has been terrifying visitors in the old Indiana Botanic Gardens mansion just off the Calumet Avenue exit of the Borman Expressway for 30 years. The sprawling attraction normally promises "Three Floors of Terror" in its Haunted Mansion, as well as the Reapers Revenge attraction, the Reapers Woods grand finale and a bustling midway with rides and food vendors.
But the old mansion won't come alive this year, as it normally does around Halloween. 
"Over the years, we faced many challenges that made it near impossible to pull off another season, but we banded together, did what we had to, and made it happen with the help from amazing family and friends," Reapers Realm posted on social media. "When presented with the challenge of keeping employees and guests safe amid the COVID pandemic, we brainstormed countless hours and came up with many variations of how this could be possible. Ultimately, given the mass amount of people that flock to our property every October, we finally had to admit there wasn't a clear and effective way we could pull this off."
Reapers Realm will not open for the 2020 fall season for the first time in decades.
"This was not an easy realization to come to," Reapers Realm posted. "Still, deep down we knew there was only one way to guarantee everyone's safety. And so it is, our first year without Reapers Realm. ... We will see you in 2021."
Frights still abound
But those seeking to be scared out of their wits still have a few options this Halloween season: Haunted Hills Hospital in Lake Station, Escape Jason at the Haunted Forest of Northwest Indiana in Cedar Lake and Criminally Insane in Crown Point.
Haunted Hills Hospital again turned an old grocery store at 4700 Central Ave. at Lake Station into an insane asylum, which opens for the season Friday. The haunted house, which ranked No. 1 in Indiana and No. 3 nationally on the scarefactor.com reviewing site last year, is back with new scenes and attractions.
"Something we're doing differently this year is a virtual line for social distancing," marketing director Stefan Hutchins said. "We're looking at keeping it permanently. When they show tickets that get scanned they'll get a text message when it's time to come in."
Instead of milling in line near others, those waiting can roam around a midway with food vendors, a five-minute escape room they have to figure out how to get out of before it fills with gas, and a new ax-throwing station, where they can hurl three axes to test their marksmanship for $5. There's a new scare zone where actors will startle visitors, who also can pose for photos in front of backdrops like padded cells and a tank.
"It's an insane asylum with creatures roaming around the hospital," Hutchins said. "It's been evolving. We change the way the patients move so it's more erratic and scary."
Haunted Hills Hospital will be open from 6  to 11 p.m. Fridays and Saturdays and 6  through 10 p.m. Sundays through Nov. 7. It also has tamed-down kids days for younger children between 11 a.m. and 2 p.m. Oct. 17 and 24.
The haunted hospital has cut the number of patients down from 100 a night to about 50 to 75 to encourage more social distancing. It's also limiting the number of people in the haunted hospital at any given time.
"We're abiding by health department rules and limiting the number of tickets at a time, the ticketing pace and having virtual lines," Hutchins said. "We'll have a lot of cool fun stuff outside and a lot of new stuff for our die-hard fans. The scare zone will be pretty cool with characters that chase you, a rock show and fireballs shooting up in the air."
The Cedar Lakes Knights of Columbus transformed the woods behind their clubhouse at 13039 Wicker Ave. in Cedar Lake into an outdoor haunted trail they're calling "Camp Cedar Lake" in homage to Camp Crystal Lake in the "Friday the 13th" slasher flick franchise.
Escape Jason campers can try to run from the deranged and supernaturally immortal machete-wielding killer Jason Vorhees from 7 to 10 p.m. Oct. 16, 17, 23, 24, 30 and 31. Masks are required, and social distancing is observed.
Criminally Insane also will operate in annual haunted house at the Old Jail/Sheriff's House as 226 S. Main St. in Crown Point as a fundraiser by the Sheriff's House Foundation for the ongoing preservation of the historic landmark. The insane asylum-themed haunted jail, which takes about 15 minutes to get through, will be open from 7 to 11 p.m. Oct. 9, 10, 16, 17, 23, 24, 30 and 31, with kids' days from 1 to 4 p.m. Oct. 24 and 31.
It's cut down on the number of actors to encourage social distancing, is providing hand sanitizers and asking visitors to wear masks.
Sheriff's House Foundation Board President Sandy Boyd said they are expecting large crowds this year because of the closure of so many other haunted houses. Some of their posts have been shared thousands of times all over the country.
"We're getting inquiries from other states, and people asking where they can park their campers," she said. "Some would be disappointed because it only takes 15 minutes to get through. ... But there's a lot of interest, which I think is because of all the coronavirus craziness."
Gallery: The Pav at Wolf Lake has some coronavirus PSAs
If you could go ahead and stay 6 feet apart, that'd be great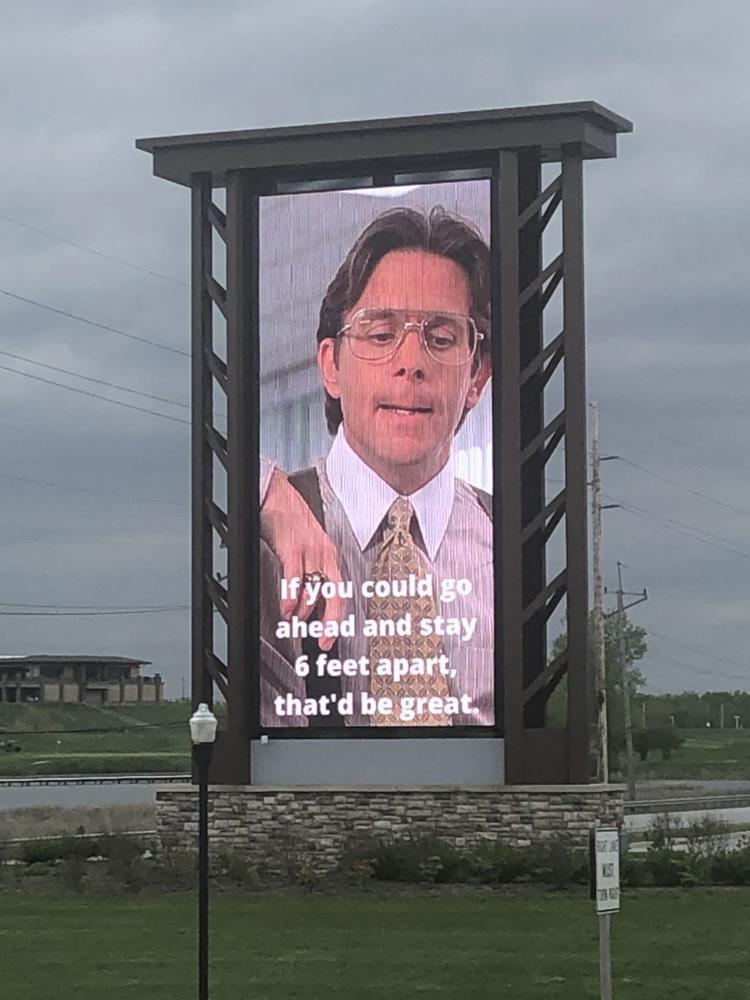 Don't stand so close to me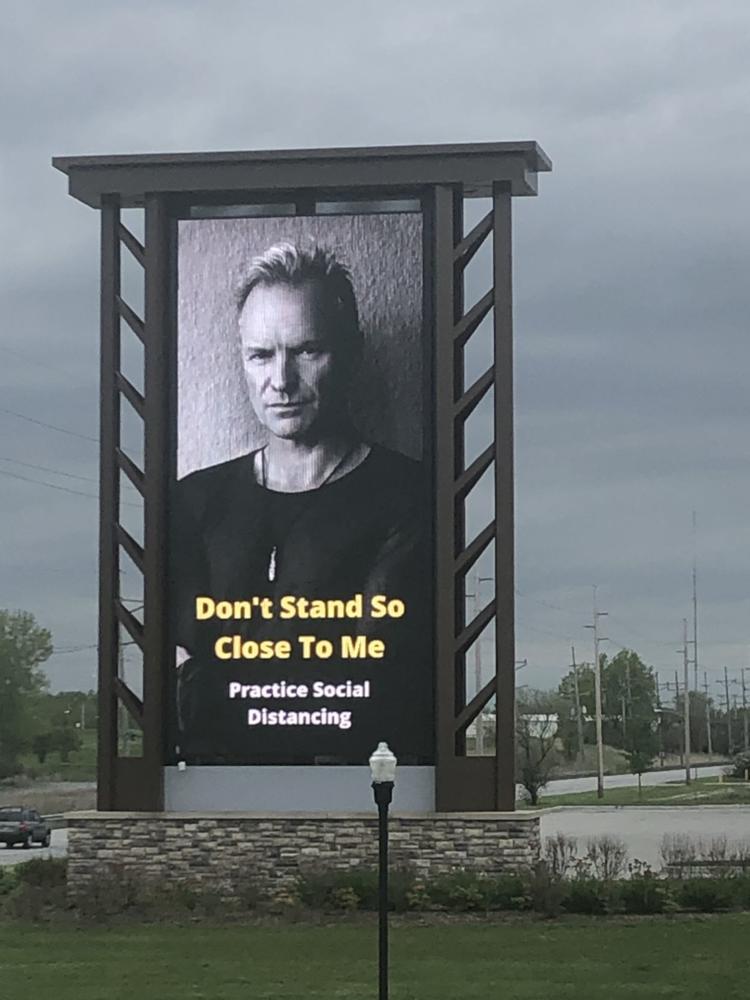 Feeling sick? Stay home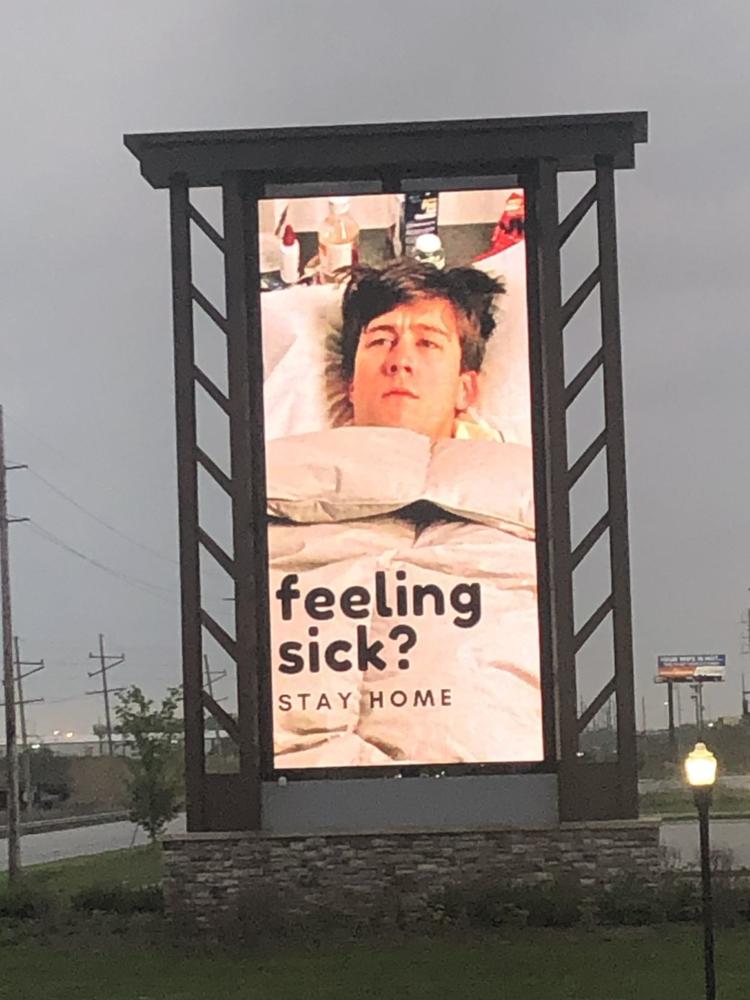 Wash your hands! Gosh!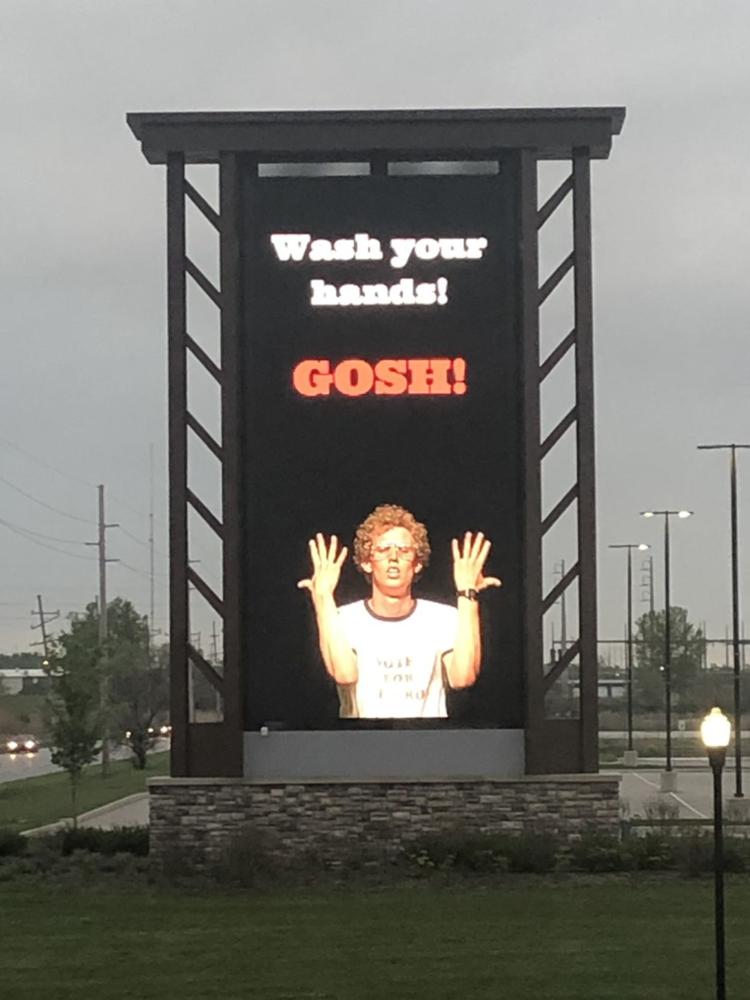 Be excellent to each other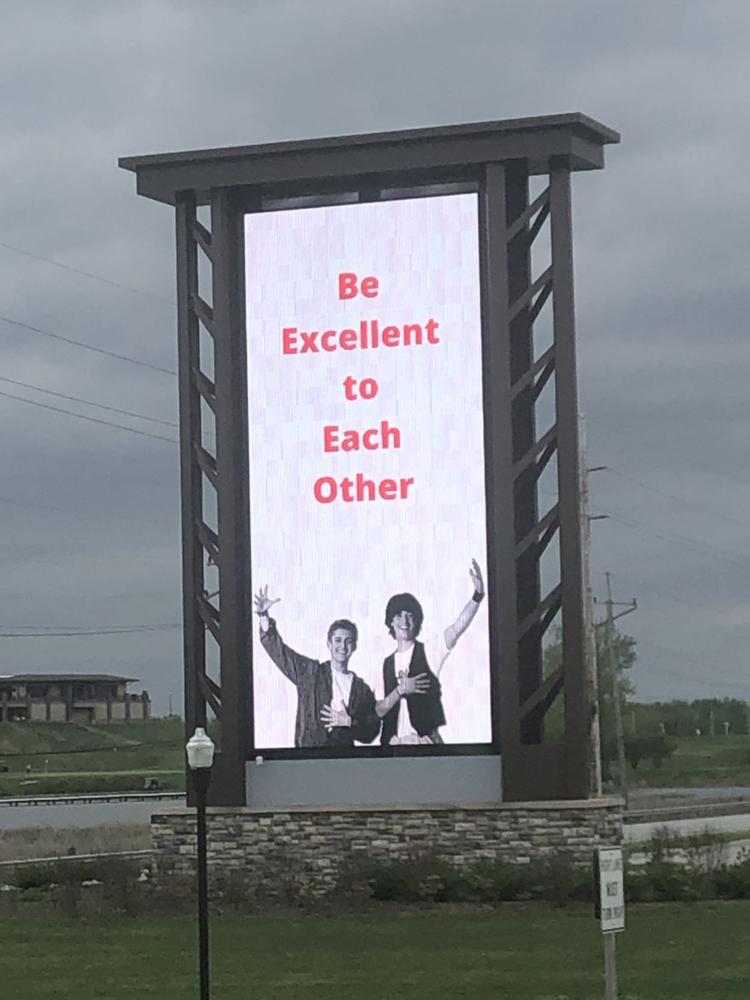 Crowds, nah. Social distancing, yeah.
Keep calm and don't touch your face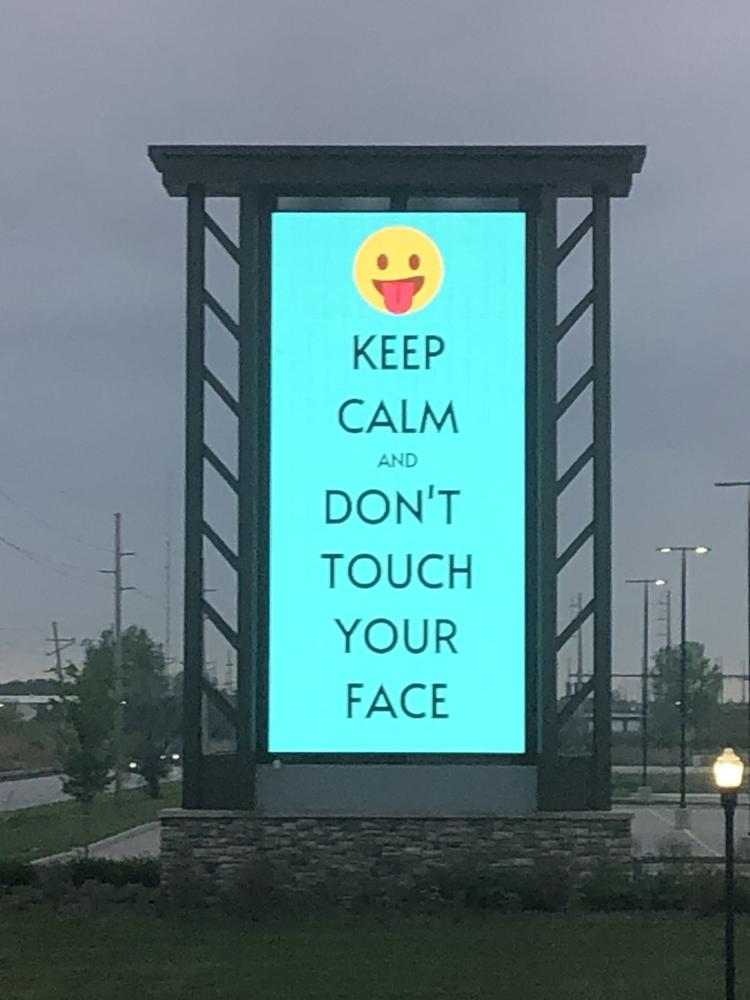 We've leveled up to Stage 2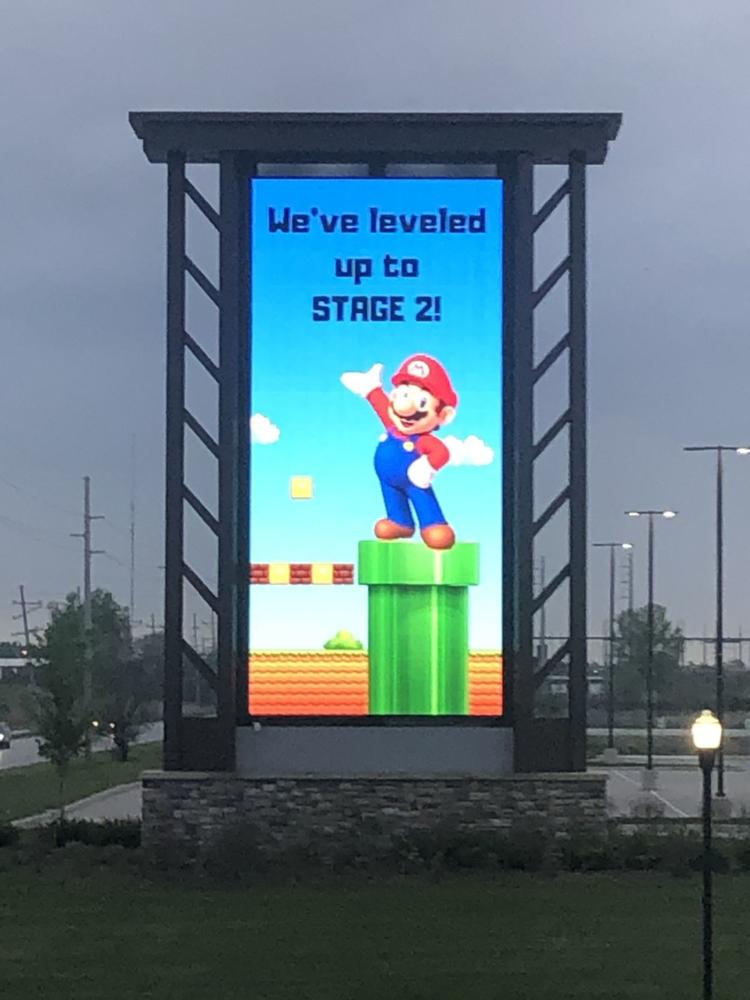 Stage 2: Manufacturing and construction fully open with social distancing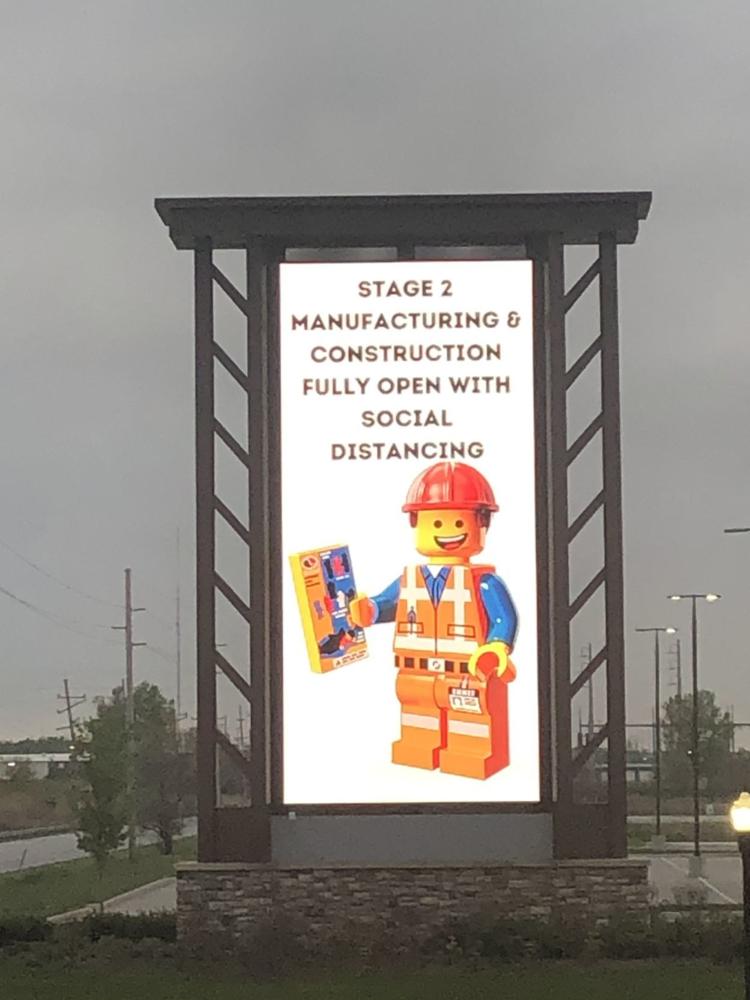 Stage 2: Retail stores open at 50% capacity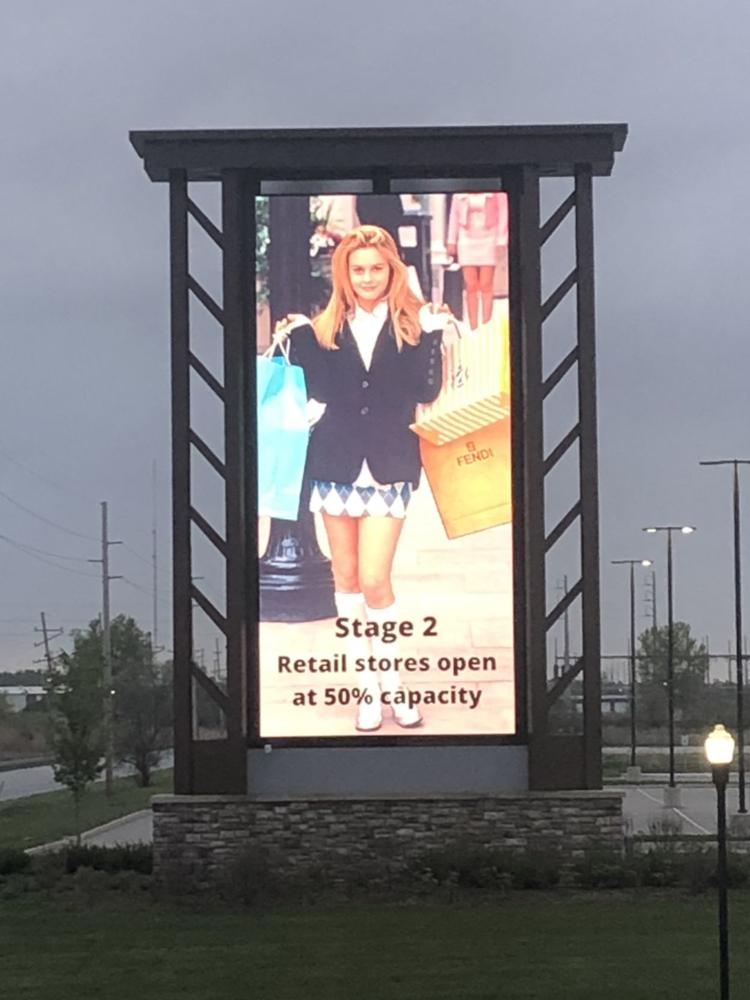 Stage 2: Salons, tattoo shops, etc. open by appointment only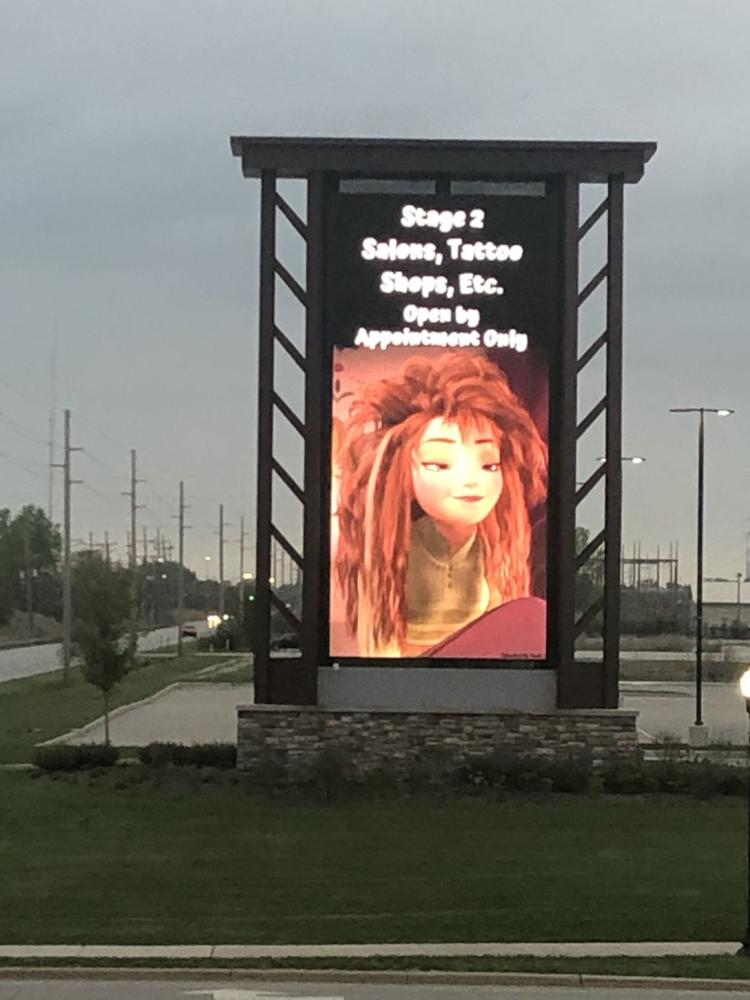 Gallery
The business news you need
With a weekly newsletter looking back at local history.