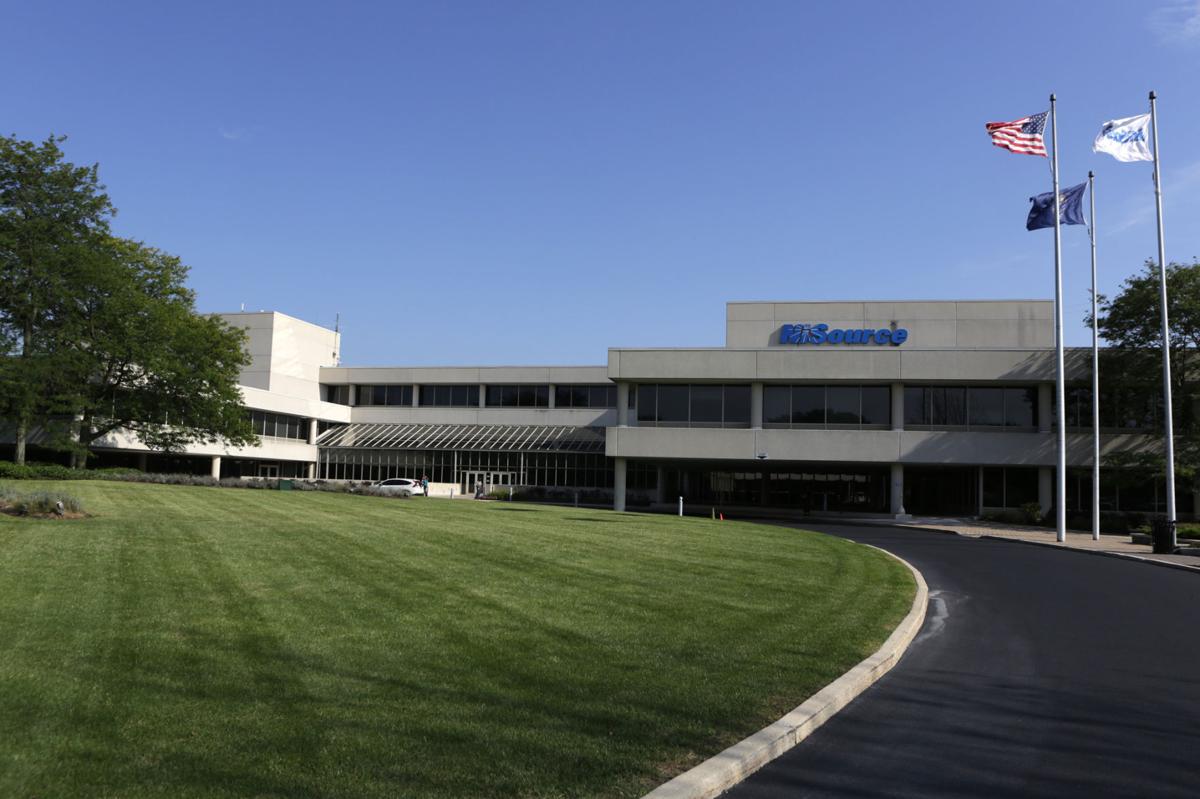 Two new wind farms are now online and generating electricity for NIPSCO, the company announced Monday. 
The Indiana-based projects — Rosewater Wind in White County and Jordan Creek Wind in Benton and Warren counties — are generating enough electricity to power 125,000 homes, according to NIPSCO.
"We are excited to welcome these wind assets to our generating portfolio," NIPSCO President Mike Hooper said in the company's announcement.
He said the projects were the first to be completed in the company's "Your Energy, Your Future" plan, which sets the goal of being coal-free by 2028 through the addition of cleaner energy sources to its existing portfolio of natural gas and hydroelectric generation. NIPSCO says the transition will save customers $4 billion over the long term.
Rosewater Wind Farm is a 102 megawatt facility constructed by EDP Renewables North America. The wind farm is owned and operated by a joint venture consisting of NIPSCO, the developer of the facility and a tax equity investor.
"White County has hosted wind farms for more than a decade, and we're happy to see the latest project, NIPSCO's Rosewater Wind Farm, fully constructed and generating clean energy for my fellow Hoosiers," said White County Commissioner Steve Burton. "The wind farms have provided reliable investments and a strong tax base for our county, and the economic boost from Rosewater Wind Farm was a bright spot during an extremely challenging year."
"Our partnership with NIPSCO to build the Rosewater Wind Farm makes economic sense, it makes environmental sense, and it is the future of energy in America," EDP Renewables North America CEO Miguel Prado said.
Prado said NIPSCO's rapid transition to renewables "is setting an example for other utilities across Indiana and beyond."
The Jordan Creek Wind Energy Center is a 400 megawatt wind farm located near Williamsport, Indiana. A subsidiary of Florida-based NextEra Energy Resources built the facility and will be the owner and operator. NIPSCO has entered a 20-year power purchase agreement with the owner.
"The Jordan Creek Wind Energy Center will provide millions of dollars in additional revenue to Warren and Benton counties and will bring homegrown, renewable energy to Indiana for years to come," said John Ketchum, president and CEO of NextEra Energy Resources.
The company is working with NIPSCO on several other solar and battery storage projects expected to come online in 2022 and 2023.
Renewable energy projects
NIPSCO selected 10 projects from responses to a Request for Proposals conducted in 2018 and in late 2019, which include a combination of joint-venture agreements and power-purchase agreements. In addition to Rosewater and Jordan Creek, the projects — in Indiana unless otherwise noted — and their anticipated completion dates are:
Indiana Crossroads Wind Farm – 300 MW of wind, located in White County (2021)
Dunns Bridge Solar I – 265 MW of solar, located in Jasper County (2022)
Brickyard Solar – 200 MW of solar, located in Boone County, Ind. (2022)
Greensboro Solar – 100 MW of solar and 30 MW of battery storage, located in Henry County (2022)
Green River Solar – 200 MW of solar, located in Breckinridge and Meade counties, Kentucky (2023)
Dunns Bridge Solar II – 435 MW of solar and 75 MW of battery storage, located in Jasper County (2023)
Cavalry Solar – 200 MW of solar and 60 MW of battery storage, located in White County (2023)
Gibson Solar – 280 MW of solar, located in Gibson County (2023)
NIPSCO will request the addition of projects not yet approved to its supply portfolio in filings with the Indiana Utility Regulatory Commission.
Information about NIPSCO's "Your Energy, Your Future" plans and the latest information at NIPSCO.com/future.
5 stories to know from the weekend
5 stories to know from the weekend: High-speed pursuit ends with suspect ramming police vehicles, gunfire, police say
Here's a look at some of The Times' most-read stories from the weekend.