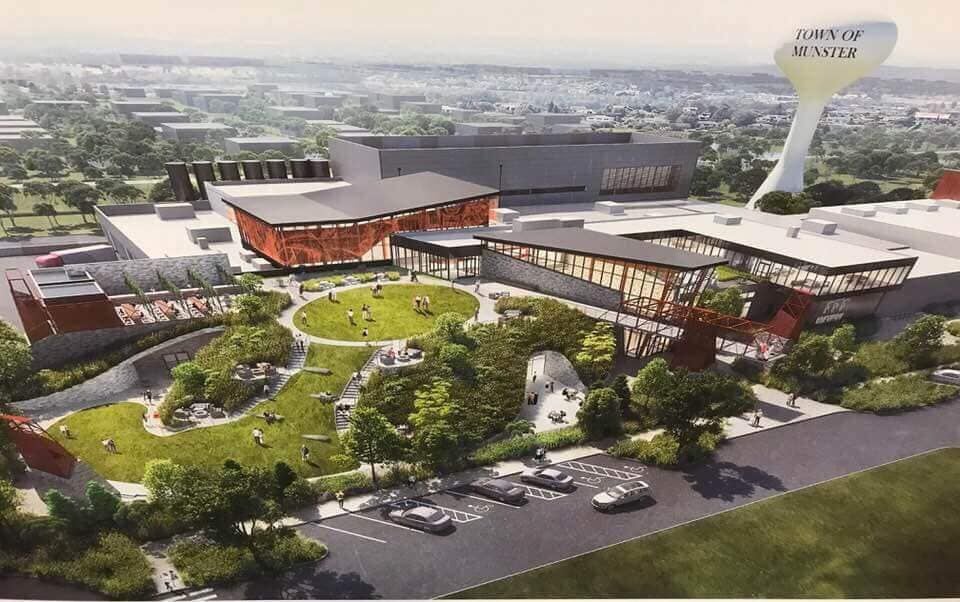 Munster gave preliminary approval to 3 Floyds' ambitious plan to have a globally renowned architect develop a new campus that would more than double its size.
The Munster Plan Commission voted unanimously Tuesday to approve a proposed subdivision that would combine lots and rezone it into a planned-use development. The project heads to the Town Council for a vote at its 7 p.m. Monday meeting.
Town planner Thomas Vander Woude said Munster was fast-tracking the expansion project because it was expected to have a significant economic impact, making 3 Floyds more of a destination and greatly increasing its production capacity.
3 Floyds currently operates a 57,000-square-foot complex with a newly built distillery building in the back of an industrial park at 9750 Indiana Parkway, and distributes its acclaimed craft brews to five states: Indiana, Illinois, Wisconsin, Ohio and Kentucky.
The That's So Region panel discusses 3 Floyd's expansion plans in Munster (1:04), an 'unprecedented' development proposed in Crown Point (8:35…
The 22-year-old craft brewery, which RateBeer users have ranked as best in the world numerous times, would more than double its size to 136,000 square feet in a modern glassy campus with a terraced garden that would sweep dramatically over a building. Some have compared the striking renderings to museums or tech company corporate campuses.
Dallas-based HKS, which has designed theaters, offices and football stadiums across the country, came up with the ambitious new design, which has been likened to the headquarters of the national craft brewery Stone Brewing in Escondido, California, just outside San Diego.