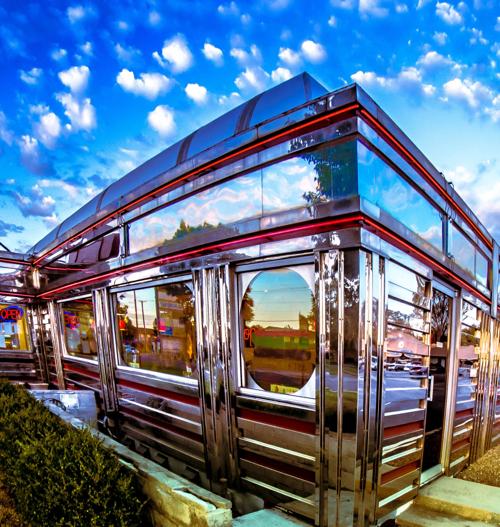 Schoop's, the Region chain known for its big beefy smashed burgers with crispy edges, has been named the best fast food restaurant in Indiana by Food & Wine Magazine.
Inspired by the cult following of California's In-N-Out Burger, the national magazine set out to identify the top fast food joint in every state.
In Indiana, it chose the 71-year-old Schoop's Hamburgers, the 1950s-themed burger joint that has locations in Munster, Highland, Hobart, Valparaiso, Crown Point, Whiting, Schererville, St. John, Portage, Merrillville, Michigan City, Lowell and Hammond.
"There's this unsinkable, workaday charm to Indiana's industrialized northwest corner, the part with all the smokestacks next to Chicago, hugging the southern shores of Lake Michigan, and if you're looking for one place to sum up the area's suspended-in-time, rugged/homey energy, drop by Schoop's, around since the 1940s, with locations throughout the Region," David Landsel wrote for Food & Wine Magazine.
"In other places, burgers and fries are an over-the-counter type thing — here, the old ways are still appreciated, you can still sit down and give your order to a classically no-nonsense waitress, there are giant chocolate malts served up in glass, cheeseburgers topped with relish and chopped onion, an abundance of curly fries, and housemade chili. Slow down, and get into the vibe."
Founded by Allen Schoop in 1948 in Hammond, Schoop's expanded across the Calumet Region in both Indiana and Illinois. It's known for never-frozen, griddle-edged beef patties that jut out from under the bun in classic burgers like the Mickey, which is topped by two slices of American cheese. If you asked for a double cheeseburger, you'll be asked if you've ever dined there before and warned about the size.
Politicians like Barack Obama, Joe Biden and Evan Bayh have routinely stopped by Schoop's restaurants while on the campaign trail in Northwest Indiana. The vintage joints have retro decor, a throwback atmosphere, and in some cases, old-fashioned lunch counters with vinyl stools.
Beyond Region-style burgers the Chicago Tribune has named among the best in Chicagoland, Schoop's also is known for milkshakes, floats, Green River pop, onion rings and "Schoop's Loops" curly fries.
According to Food & Wine Magazine, Illinois' top fast food restaurant was Portillo's, which has locations in Merrillville and Homewood.
"Maybe you have to leave Chicago for a while, in order to truly appreciate one of the region's most prolific fast food chains—maybe you need to be deprived of those Italian beef sandwiches on soft French bread, drowning in a wave of jus, and topped with spicy giardiniera, of those Polish sausages, of dogs dragged through the garden, of chocolate cake milk shakes, and crinkle-cut fries dressed in neon orange cheese—wherever you find a Portillo's, in the suburbs of Chicago or Los Angeles or Phoenix or Tampa or Minneapolis, you step inside, and you're home again, home in no-place-quite-like-it Illinois, dammit, and no matter how many locations they open, there are so many now, it's always the same, there's always that sense of place, and the food is always too delicious for its own good," Landsel wrote.
Here's a look at 13 Region spots to grab a tasty burger
Schoop's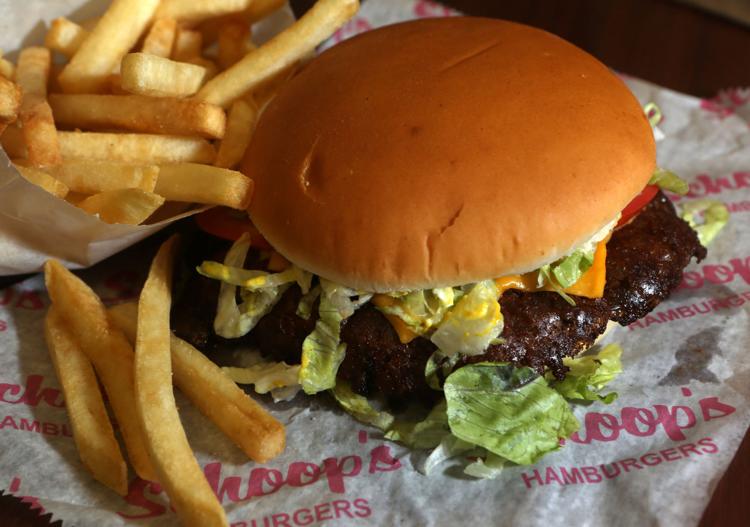 Brewhouse 41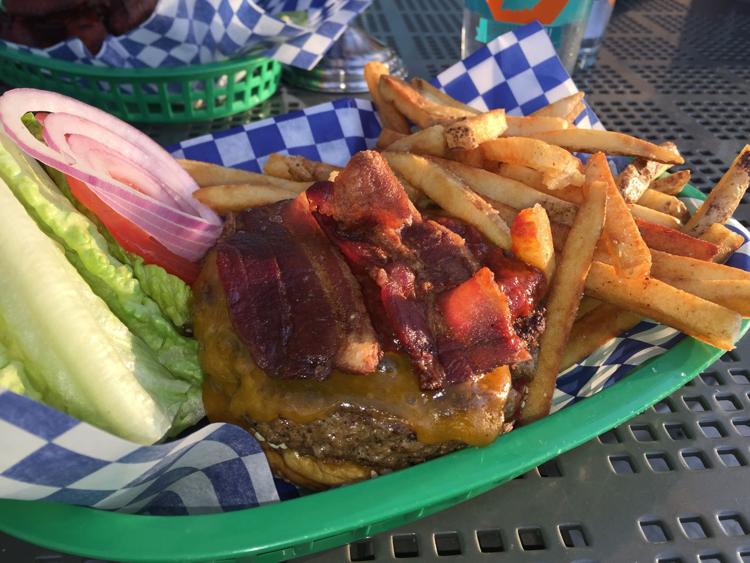 Location: Inside Whole Foods Market, 199 U.S. 41, in Schererville
You normally wouldn't think one of the Region's best burgers would be found at a grocery store. But it's 2017, and it's probably time we all realize the good food scene has changed.
Brewhouse 41 Tap & Grill doesn't have an extensive menu, but what it offers up in the way of burgers and sandwiches is solid enough to warrant your attention — and at a price point that easily beats the competition.
For $6 — and just a buck more to add fries, loaded tots or slaw — the Up in Smoke burger has cheddar, bacon and chipotle peppers, plus lettuce, tomato and red onion on a sesame seed bun. The beef is fresh and juicy, and cooked to order. The chipotle peppers ooze out of the bun and give the burger its name — they're just spicy enough to make you want a quick dip of ranch or bleu cheese, but not enough to have you calling the fire department. And the smokiness they give off is the perfect complement.
Miner-Dunn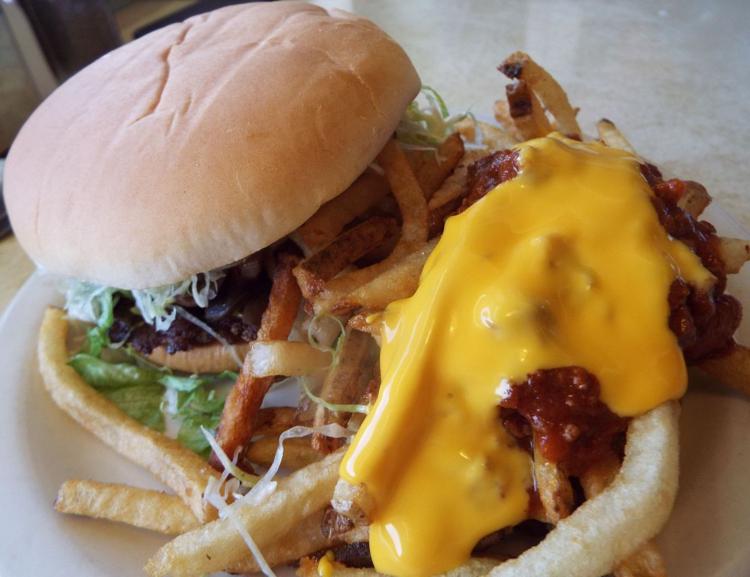 Blue Top Drive-In
Burgerhaus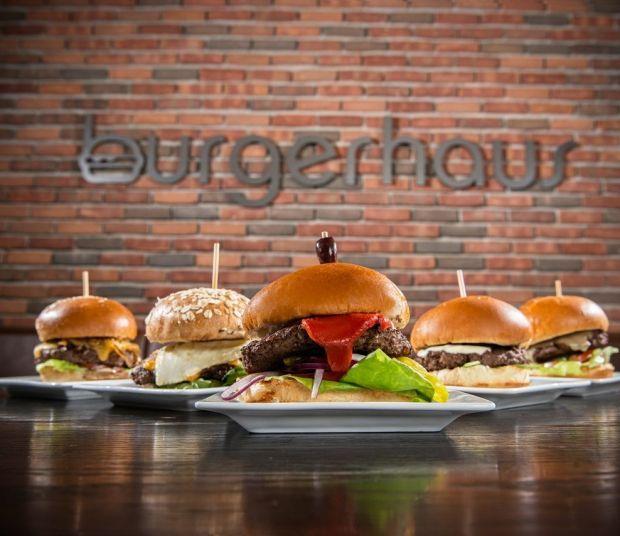 Industrial Revolution Eatery and Grille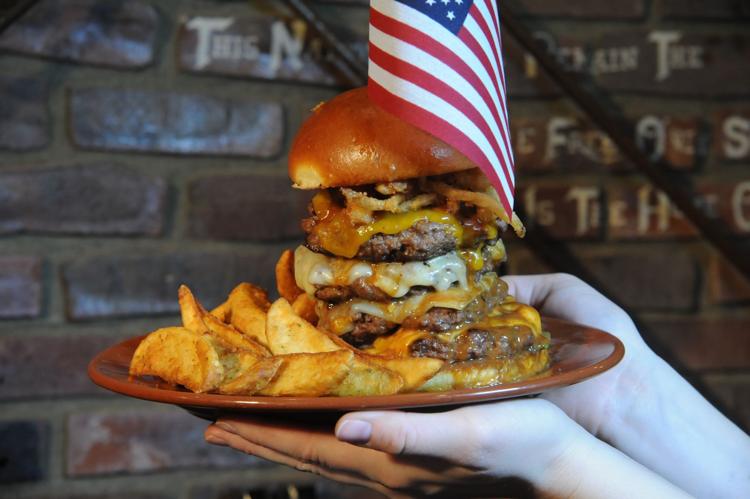 Octave Grill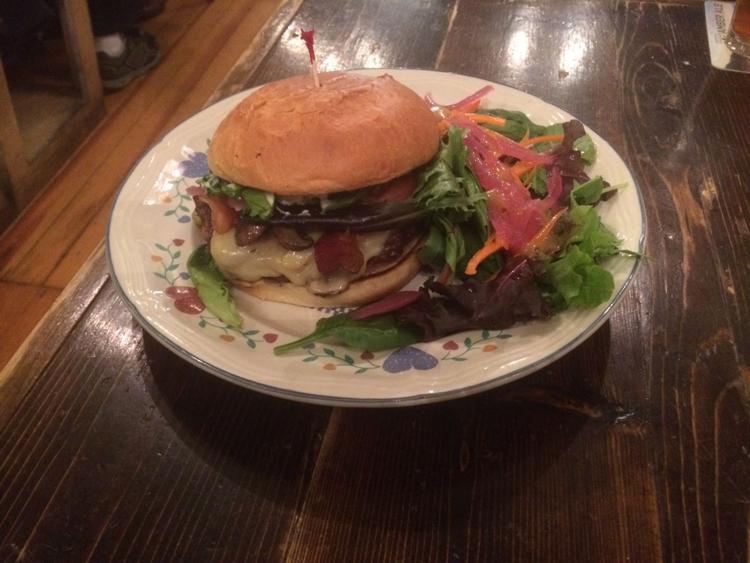 Pikk's Tavern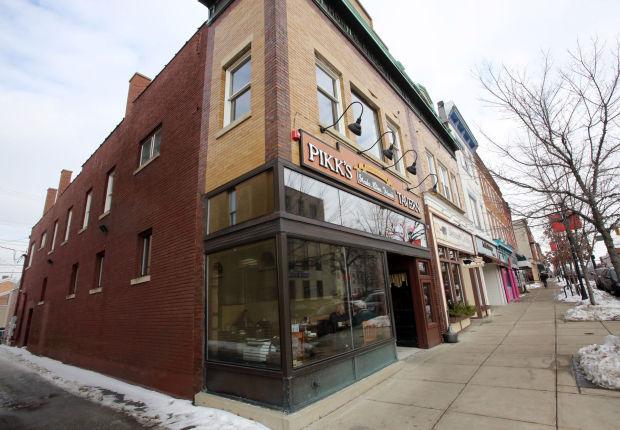 Jimmy's Burger and Wings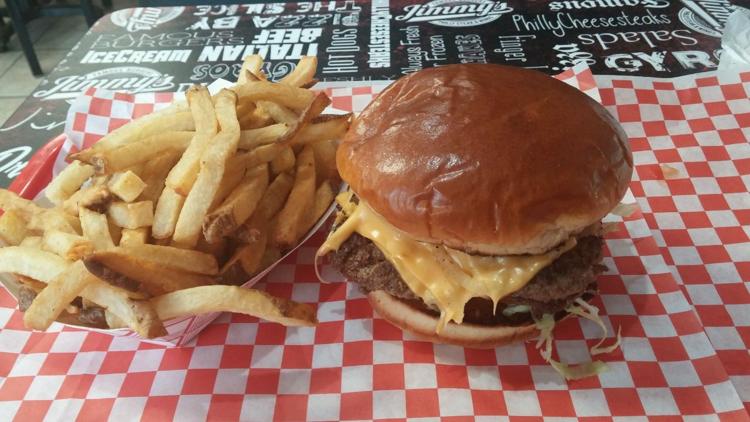 Wagner's Ribs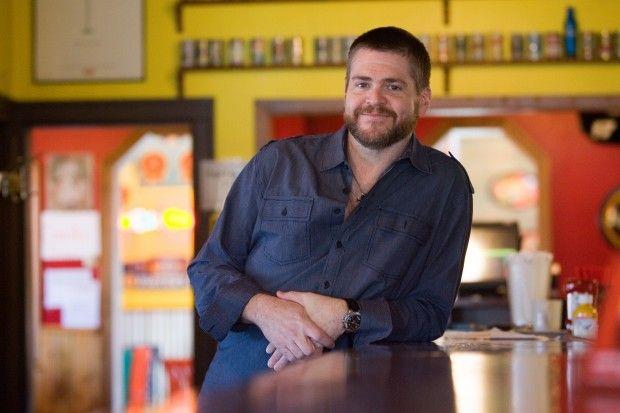 Madvek's Doghouse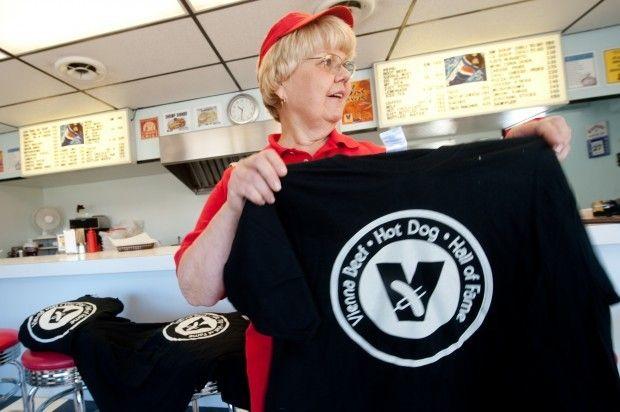 Burger Brothers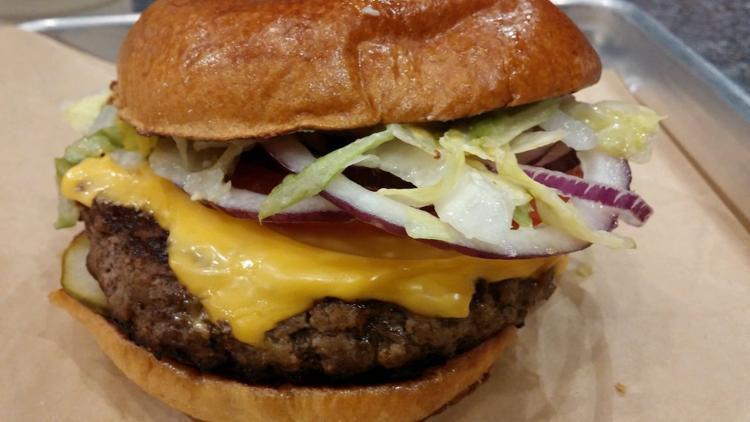 Location: Inside Ameristar Casino, 777 Aldis Ave., in East Chicago
Guests will find everything from classic burgers to chicken sandwiches, soups, desserts and milkshakes on the menu at the restaurant located on the first floor of the casino. Its hand-crafted burgers made to order. And the Big Brother, a 1/2 pound burger with American cheese on a buttery bun with other fixings, is certain to win praise at any table for its hearty flavor.
White Castle