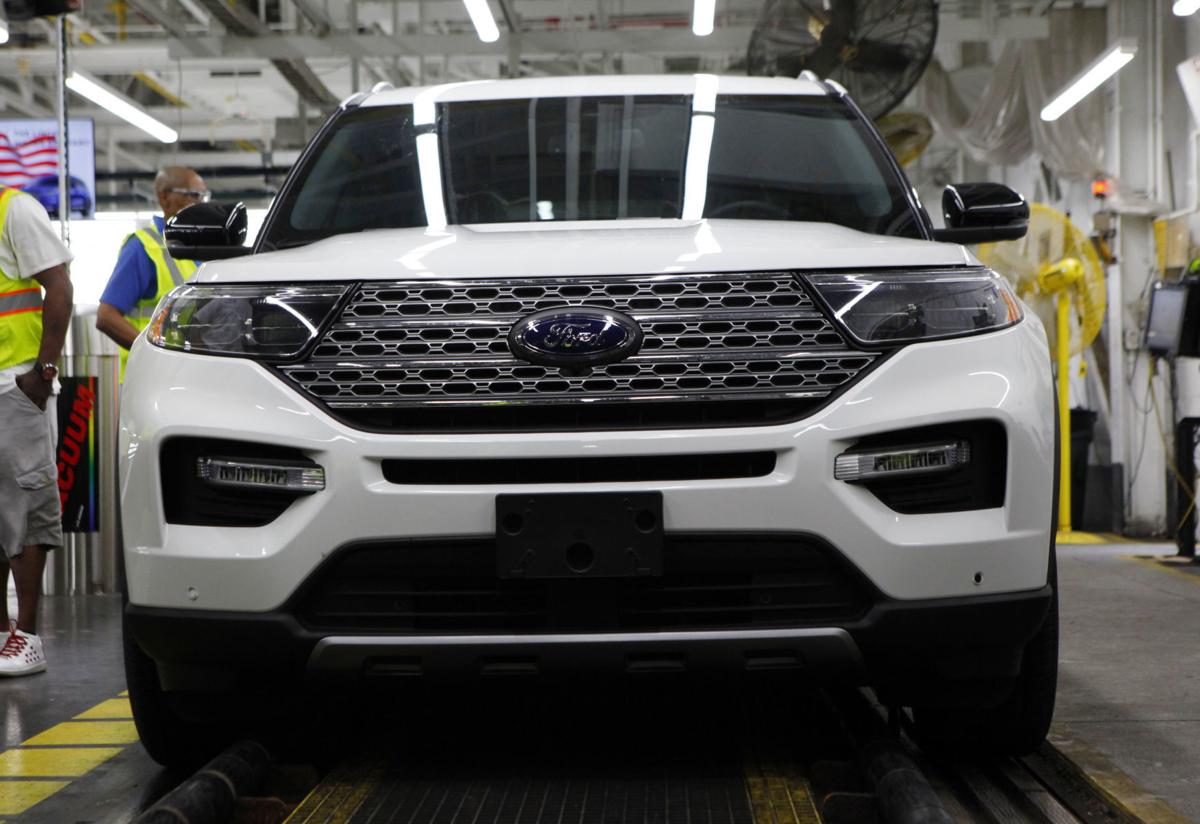 Ford invested $1 billion into modernizing the Chicago Assembly Plant just across the state line in Hegewisch to produce the new Lincoln Aviator, the new hybrid Police Interceptor Utility and the newly redesigned Ford Explorer, but company executives say the company tried to do too much at once in a botched launch of the new vehicles.
The 95-year-old factory on the banks of the Calumet River has struggled to get the Explorer SUV, one of Ford's top-selling vehicles, out to dealership lots on time. Thousands of Explorers and Lincoln Aviators have been shipped by train 270 miles away to a Detroit-area plant for repairs. Customers who preordered the Explorer and dealerships across the country were warned "manufacturing issues" caused delays in delivery.
Ford Automotive President Joseph Hinrichs said in a recent conference call with investors that is was "a very unique situation."
"We are disappointed in our overall performance in the ramp-up of the volume," he said. "The products themselves are wonderful. The Aviator is a fabulous product."
The automaker tried to take on too much all at once at the 2.8 million-square-foot automotive plant on the South Side, which originally made the Model T, Hinrichs said. Ford ended up losing out on production and sales in the slower-than-expected ramp-up.
"So Chicago is our oldest plant," Hinrichs said in the conference call of investors. "It was launched in 1924. It's very constrained as far as physical location and as far as land and area around the plant. Simply put, we took on too much. We signed up for too much at launch. We tried to launch on three crews, which we didn't even try to do when we launched the aluminum F-150 back in 2014."
Ford attempted to entirely revamp the production process at the plant after a monthlong overhaul instead of phasing it in, Hinrichs said.
"We launched the Aviator and Explorer both at the same time," he said. "We had the Police Interceptor. We had Black Label Aviators. We had all this content and the product going from front-wheel drive to rear-wheel architecture, an all-new assembly line, all-new body shop, all those things at once. We took on too much and we shouldn't have."
Ford had to ship defective Explorers to its Flat Rock plant in Michigan to identify and fix complicated issues because there's no physical space around the Chicago Assembly Plant to store vehicles waiting on repairs.
"When we have any issue, there is no place to put the vehicle," Hinrichs said. "And if you ever been in the South Side of Chicago, you know there is no physical space. We've used the Flat Rock for many launches. Flat Rock right now is working on one shift. It has plenty of capacity. It has lot of skilled labor. It has a rail yard nearby and when you are doing software updates or even if you are doing some physical repairs to the vehicle or doing some inspection, having skilled labor and having floor space and space in the yard to be able to do that is important."
Explorer wholesales fell about 19,000 units year over year in the third quarter. But the automaker hopes to have all the inventory out at dealerships by the end of November.
The company plans to learn from its mistake next time, Hinrichs said.
"Part of the lessons learned is obviously to go back to how we manage these launches and sequence them in a way that gives the team a chance to be successful," he said.
The business news you need
With a weekly newsletter looking back at local history.