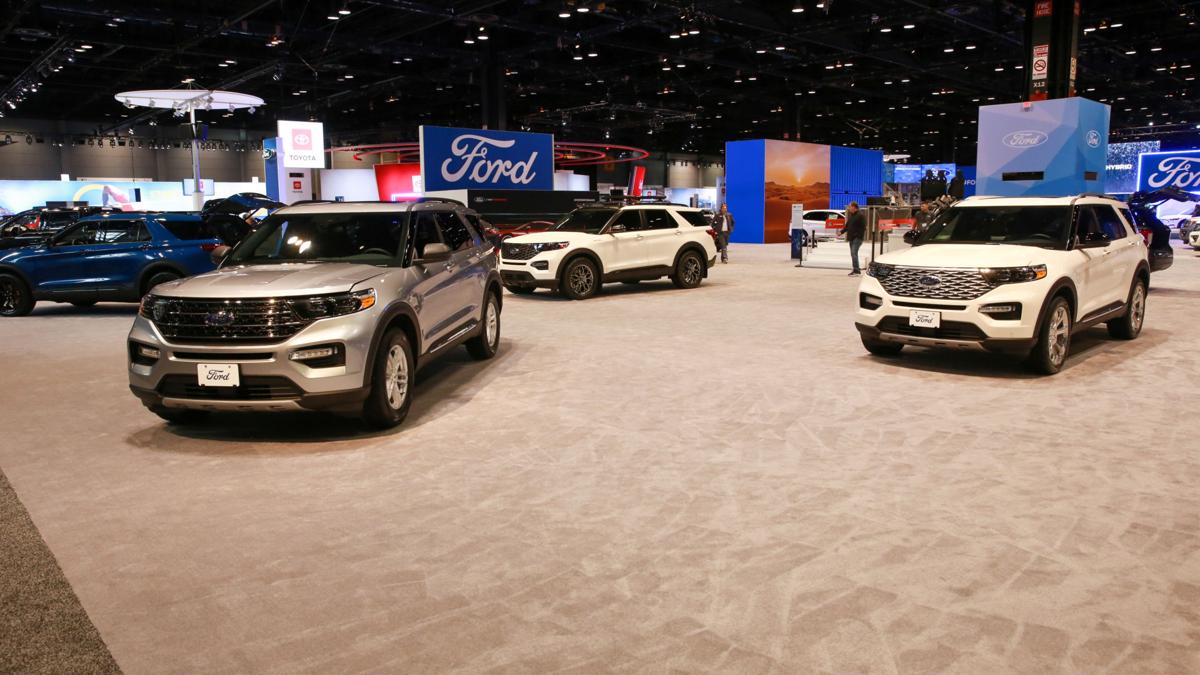 Ford lost $1.28 billion in 2020, including $2.8 billion in the fourth quarter.
The company, which operates the Chicago Assembly Plant in Hegewisch and Chicago Stamping Plant in Chicago Heights, reassured investors by saying it was big on electric vehicles and autonomous driving — technologies expected to dominate the automotive sector in coming years.
"The transformation of Ford is happening and so is our leadership of the EV revolution and development of autonomous driving," said Ford President and CEO Jim Farley. "We're now allocating a combined $29 billion in capital and tremendous talent to these two areas, and bringing customers high-volume, connected electric SUVs, commercial vans and pickup trucks."
Ford, however, cautioned the global semiconductor shortage could cause it to lose 10% to 20% of its first-quarter production at a time when sales were starting to heat up.
The Calumet Region-made Ford Explorer, which reclaimed its crown as the nation's best-selling mid-size SUV last year, started off 2021 strong, growing by 11.1% in January for its best retail start in 17 years.
Overall, Ford and Lincoln sales fell 8.3% to 143,578 units in January, down from 156,560 units at the same time the year prior.
The Dearborn, Michigan-based automaker saw a 5.5% increase in retail sales, with a 9.9% increase in truck sales, a 13.4% increase in SUV sales, and a 43.8% decline in car sales as part of concerted strategy to shift away from sedans to bigger, higher margin vehicles.
Ford estimates its retail sales outpaced the rest of the auto industry by four percentage points because of the robust truck and SUV sales.
"January embodies the continued momentum we see for 2021, thanks to a new lineup of must-have products, including F-150, Bronco Sport, Mustang Mach-E and later this year — Bronco," said Andrew Frick, vice president, Ford Sales U.S. and Canada. "We're seeing customers and dealers excited about the new content and features we're offering, and we look forward to delivering for them." 
Sales of the Lincoln Aviator SUV, also made the Chicago Assembly Plant, fell 9.4% to 1,939 units in January, down from 2,140 units in January 2020. It also makes the Police Interceptor Utility at that factory on Torrence Avenue and the banks of the Calumet River, but it is not currently releasing the sales data.
Ford employs more than 5,810 workers at the Chicago Assembly Plant and another 1,290 at the Chicago Stamping Plant in Chicago Heights. Two of the three shifts are temporarily laid off because of an international semiconductor shortage.
2020 Green Car and SUV of the Year